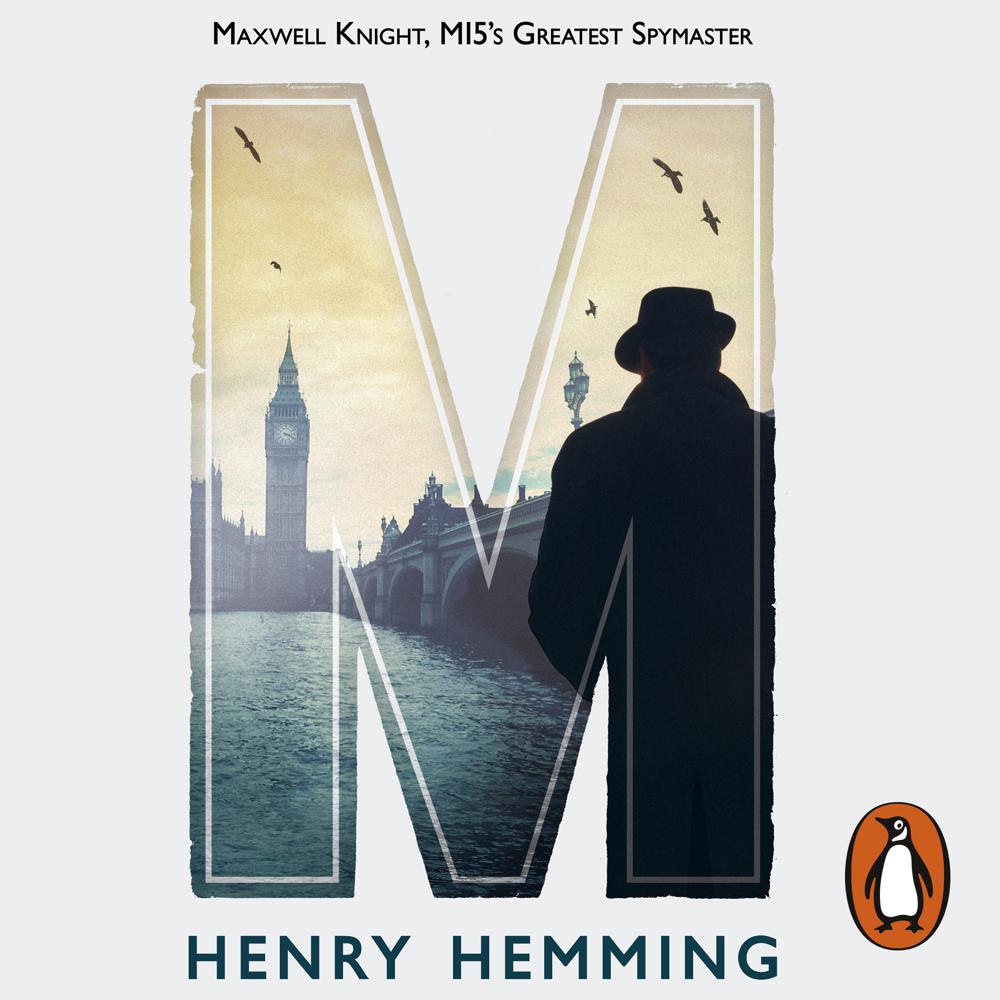 Narrated By: Henry Hemming
Duration: 11 hours and 6 minutes
What to expect
Random House presents the unabridged, downloadable audio edition of M: Maxwell Knight, MI5's Greatest Spymaster by Henry Hemming, read by the author.
Maxwell Knight was a paradox. A jazz obsessive and nature enthusiast (he is the author of the definitive work on how to look after a gorilla), he is seen today as one of MI5's greatest spymasters, a man who did more than any other to break up British fascism during the Second World War – in spite of having once belonged to the British Fascisti himself. He was known to his agents and colleagues simply as M, and was rumoured to be part of the inspiration for the character M in the James Bond series.
Knight became a legendary spymaster despite an almost total lack of qualifications. What set him apart from his peers was a mercurial ability to transform almost anyone into a fearless secret agent. He was the first in MI5 to grasp the potential of training female agents.
M is about more than just one man however. In its pages, Hemming reveals for the first time in print the names and stories of seven men and women recruited by Knight, on behalf of MI5, and then asked to infiltrate the most dangerous political organizations in Britain at that time. Until now, their identities have been kept secret outside MI5. Drawn from every walk of life, they led double lives—often at great personal cost—in order to protect the country they loved. With the publication of this book, it will be possible at last to celebrate the lives of these courageous, selfless individuals.
Drawing on declassified documents, private family archives and interviews with retired MI5 officers as well as the families of MI5 agents, M reveals not just the shadowy world of espionage but a brilliant, enigmatic man at its centre.
Genre
Biography: historical, political & military, Espionage & secret services, The Cold War
Listen to a sample
Hemming has written a very readable, thoughtful and comprehensive account
Jaw-droppingly revelatory biography. *****
Excellent biography… The author has done a terrific job of unscrambling Knight's muddled life
Engaging and suspenseful
Henry Hemming has found a peach of a subject... Full of new material, fresh interpretations and uncompromising integrity... He has managed the great feat of producing a rattling good read that is also a major piece of revisionist history
Lively contribution to a maverick literature
'Compelling new biography… Hemming has done a wonderful espionage job of his own, scouring obscure files to bring long-hidden agents and their exploits to light. It is also a gripping portrait of an era, now long gone, when the establishment could accommodate such extravagant oddness.
Fascinating biography ... Hemming has done a superb job
A major new biography
I raced through Henry Hemming's book, constantly having to remind myself that it wasn't a work of fiction. It really has everything you'd want from a great espionage story: incredible agents risking their lives; the highest possible stakes, with the safety of the world hanging in the balance; and at its heart a complicated, mercurial spy master in Maxwell Knight spinning an ever more intricate web.