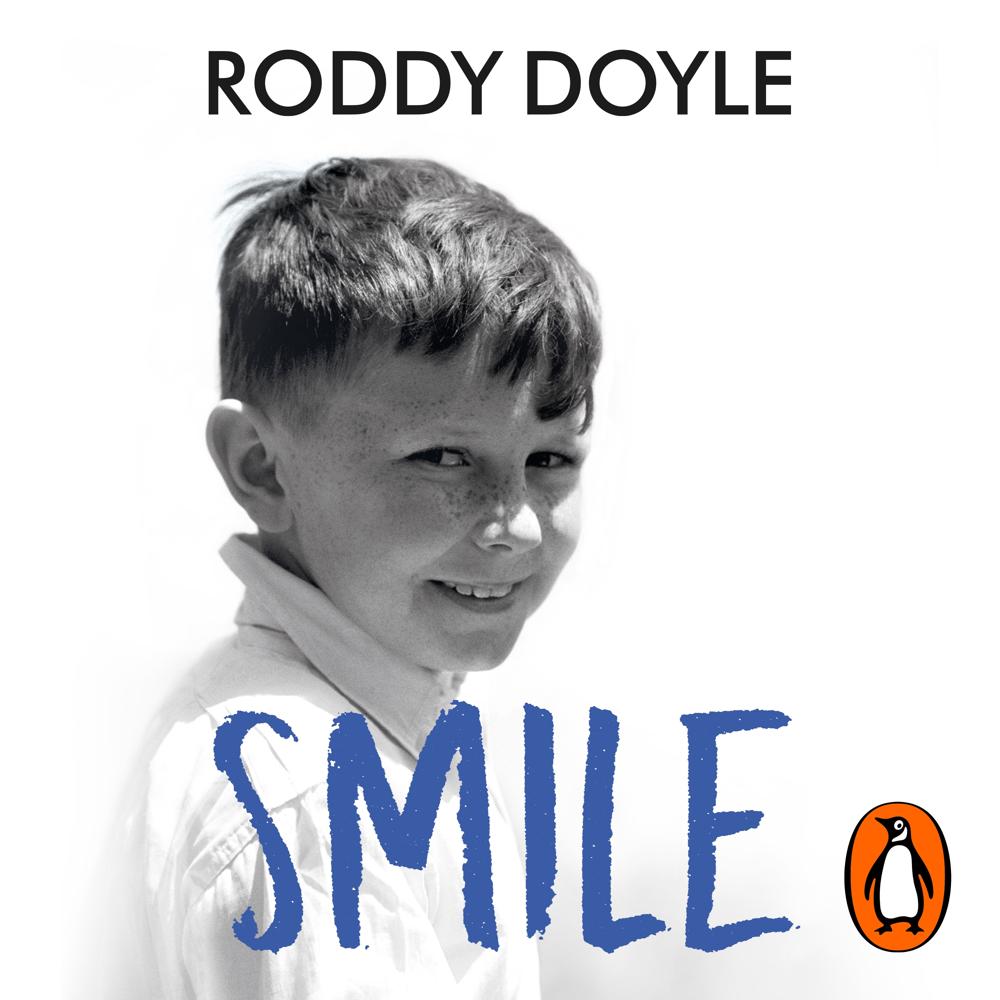 Narrated By: Roddy Doyle
Duration: 5 hours and 3 minutes
What to expect
Random House presents the audiobook edition of Smile, written and read by Roddy Doyle.
Smile has all the features for which Roddy Doyle has become famous: the razor-sharp dialogue, the humour, the superb evocation of childhood – but this is a novel unlike any he has written before. When you finish the last page you will have been challenged to re-evaluate everything you think you remember so clearly.
Just moved in to a new apartment, alone for the first time in years, Victor Forde goes every evening to Donnelly's pub for a pint, a slow one.
One evening his drink is interrupted. A man in shorts and pink shirt brings over his pint and sits down. He seems to know Victor's name and to remember him from school. Says his name is Fitzpatrick.
Victor dislikes him on sight, dislikes too the memories that Fitzpatrick stirs up of five years being taught by the Christian Brothers.
He prompts other memories too – of Rachel, his beautiful wife who became a celebrity, and of Victor's own small claim to fame, as the man who says the unsayable on the radio.
But it's the memories of school, and of one particular Brother, that he cannot control and which eventually threaten to destroy his sanity.
"Roddy Doyle's finest book in 20 years" - John Boyne
"A book that made me feel I really was in the presence of a master" - Sebastian Barry
"Doyle writes about damage without relish or sensationalism. In Smile he manages to be considered and to take risks at the same time" - Anne Enright
Genre
Modern & contemporary fiction
Listen to a sample
Reading Smile, one is swept along – as in all Doyle's novels – by the vibrancy of the language, the vivid sense of character and place, but nothing prepares you for the final few pages where, in a twist of imaginative brilliance, everything you have read is turned completely on its head… Smile is beautifully written, and beautifully observed
Smile turns out to be a novel of literary deception and self-deception, of suppression, guilt, fantasy and the deep damage that leaves a mind profoundly disordered… I suspect Smile will become a bestseller
Roddy Doyle excelled himself… A typically bittersweet novella about a middle-aged man's memories of his schooldays which pulls the rug shockingly from under the reader's feet.
Terribly moving and even, at times, distressing, while saving its greatest surprise until the end… There is a brave and complex ending to the novel… It will inspire debate but also admiration for the courage of a hugely successful writer who refuses to be predictable and uses the novel to challenge both the reader's sense of ease and the nature of the form itself.
A book that made me feel I really was in the presence of a master.