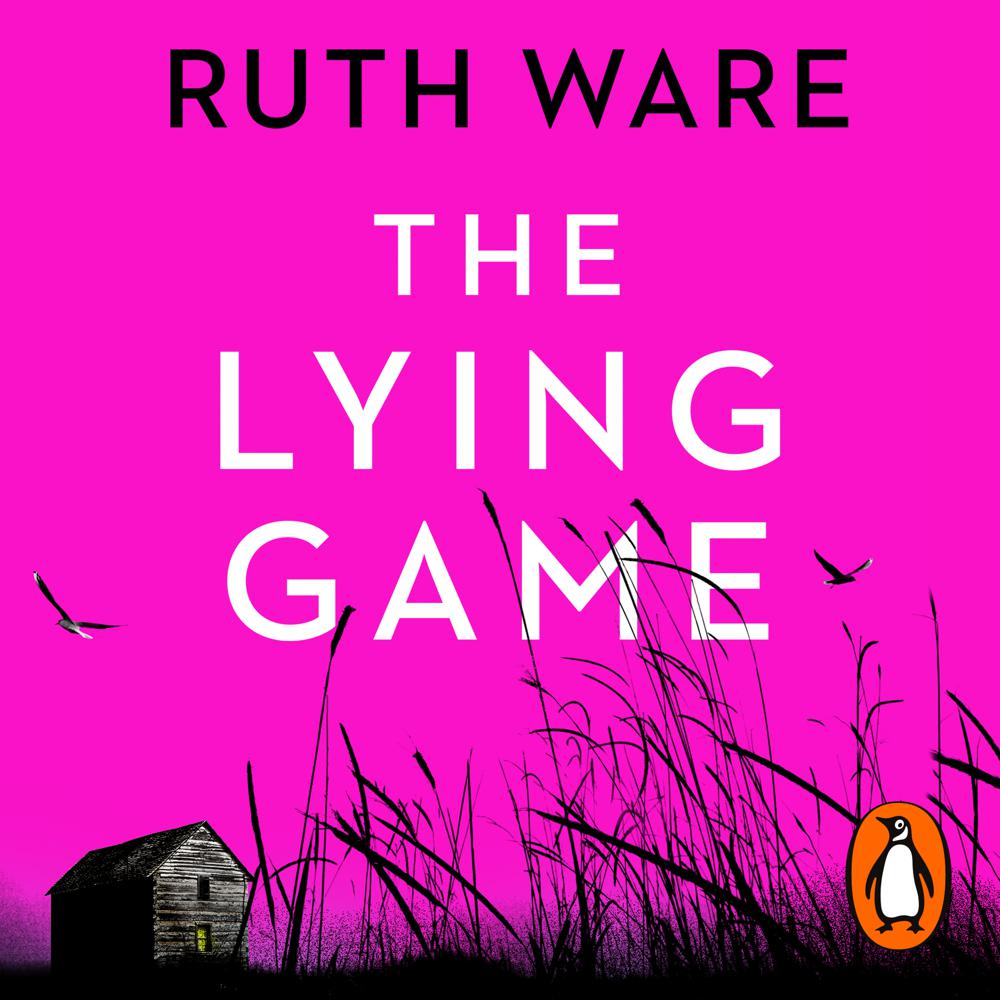 Narrated By: Imogen Church
Duration: 13 hours and 39 minutes
What to expect
Random House presents the unabridged, downloadable audiobook edition of The Lying Game by Ruth Ware, read by Imogen Church.

How much can you trust your friends....

The text message is just 3 words: I need you.

Isa Leigh drops everything, packs up her baby daughter and heads straight to Salten where she and her 3 best friends attended prestigious boarding school, Salten House. Only Kate still lives in the area, at the crumbling Tide Mill she inherited when her disgraced art tutor father vanished when she was just 17.

Each of the women is running from something, from an act that has haunted them for many years but which they have tried their best to bury: in work, in alcohol, in family, faith and routine.

At school together, the girls used to play a game – the lying game – in which they competed to tell the most outrageous stories to fool tourists. But for some, did the boundaries between fact and fantasy become too blurred?

....and how much can you trust one another?
Genre
Crime and mystery fiction, Thriller / suspense fiction, Modern and contemporary fiction
Listen to a sample
Thank goodness for Ruth Ware, a contemporary crime writer who's successfully extracted the integral elements of the genre's classics… and repackaged them for the modern reader… Ware weaves a nicely knotty, and more importantly, plausible mystery that as well as delivering the expected twists, turns and tension readers will be looking for, also showcases the thorny tensions and loyalties at work in the friendships between her main characters… a book that's gripping enough to be devoured in a single sitting
Ruth Ware has done it again! In this exceptional thriller, we are in marshland, where nothing is certain and the deadly secrets we kept with our best childhood friends may be about to resurface. Intriguing to the very last page, this is a superb exploration of friendship, family and a page-turning top-notch mystery that is guaranteed to keep you reading into the wee small hours. I loved it!
A brilliantly original and atmospheric book
Ruth Ware is one of the best suspense writers out there and The Lying Game is her strongest book yet. A gripping, unpredictable narrative that shifts like sand underfoot, and a plot that turns like the tide.
You have to know what happens next even if it means missing out on sleep