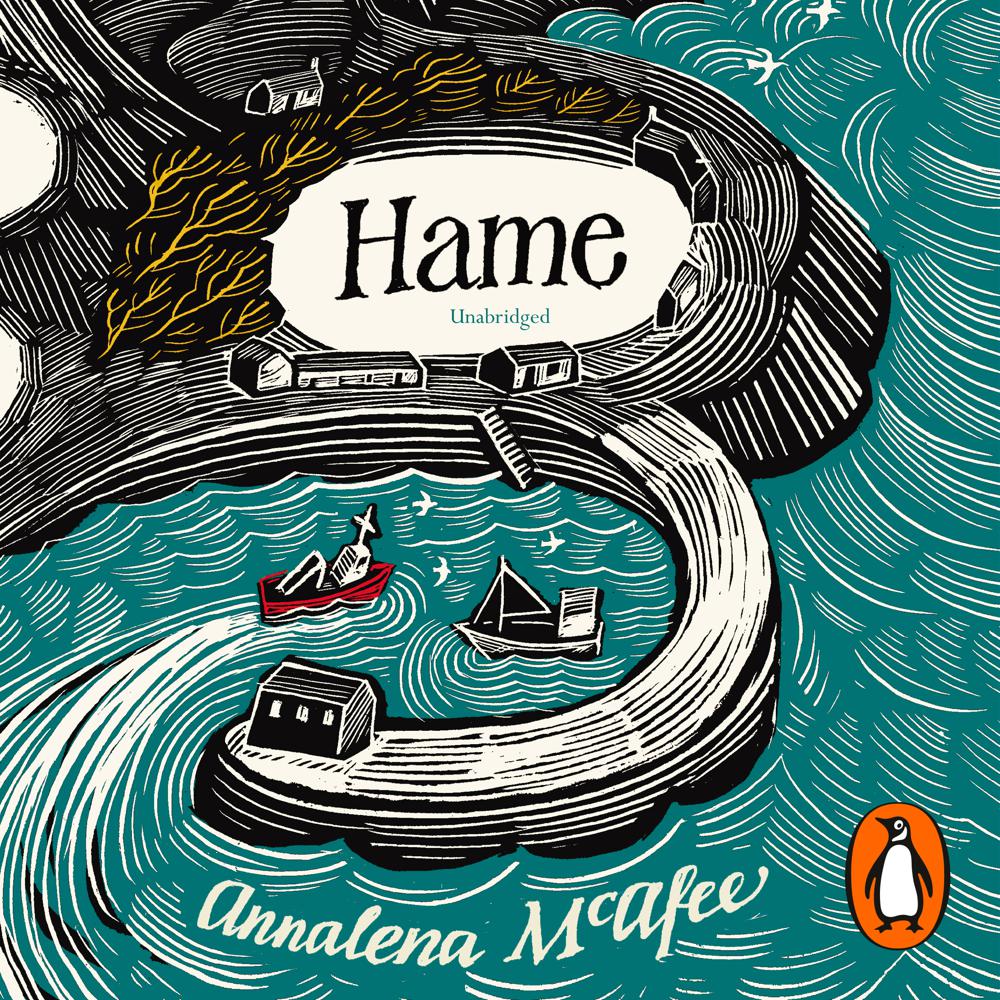 Narrated By: David Rintoul, Cathleen McCarron
Duration: 18 hours and 39 minutes
What to expect
Random House presents the unabridged, downloadable audiobook edition of Hame by Annalena McAfee, read by Cathleen McCarron and David Rintoul.
Hame, n. Scottish form of 'home': a valued place regarded as a refuge or place of origin
In the wake of the breakdown of her relationship, Mhairi McPhail dismantles her life in New York and moves with her 9-year-old daughter, Agnes, to the remote Scottish island of Fascaray. Mhairi has been commissioned to write a biography of the late Bard of Fascaray, Grigor McWatt, a cantankerous poet with an international reputation.
But who was Grigor McWatt? Details of his past – his tough childhood and his war years as a commando – are elusive, and there is evidence of a mysterious love affair which Mhairi is determined to investigate. As she struggles to adapt to her new life, and put her own troubled past behind her, Mhairi begins to unearth the astonishing secret history of the poet regarded by many as the custodian of Fascaray's – and Scotland's – soul.
A dazzling, kaleidoscope of a novel, Hame layers extracts from Mhairi's journal, Grigor's letters and poems and his evocative writing about the island into a compelling narrative that explores identity, love and the universal quest for home.
Genre
Modern & contemporary fiction, Narrative theme: Sense of place
Listen to a sample
Transportive and immersive.
Bristling with life and passion and wit.
Hame treads a line between light-hearted satire and a discussion on notions of home and belonging… A hugely entertaining, roller-coaster of a ride through poetry and language
Richly textured… The emotional complexity of the writing matches the landscape of the island and its surroundings.
This searching and eloquent novel muses on identity, love and belonging.