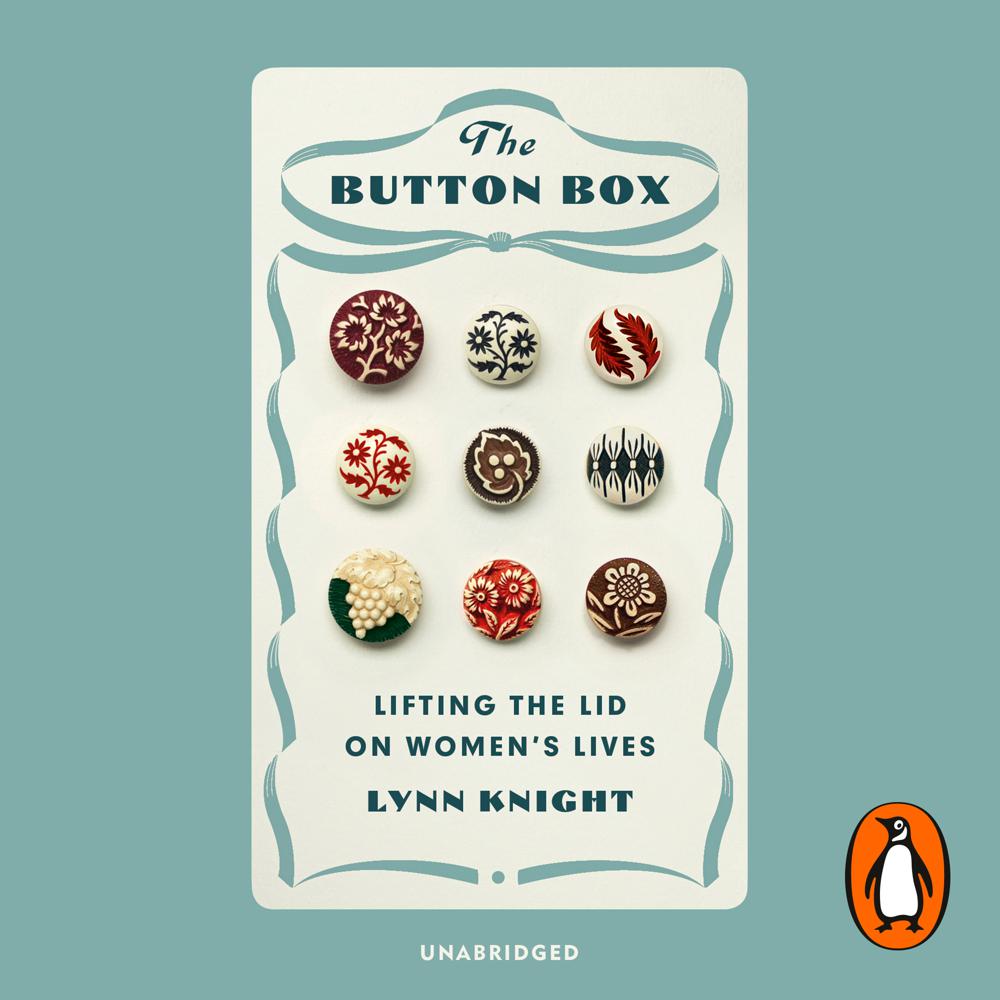 Narrated By: Patience Tomlinson
Duration: 9 hours and 56 minutes
What to expect
I used to love the rattle and whoosh of my grandma's buttons as they scattered from their Quality Street tin.
An inlaid wooden chest the size of a shoe box holds Lynn Knight's button collection. A collection that has been passed down through three generations of women: a chunky sixties-era toggle from a favourite coat, three tiny pearl buttons from her mother's first dress after she was adopted as a baby, a jet button from a time of Victorian mourning. Each button tells a story.
'They change our view of the world and the world's view of us' said Virginia Woolf of clothes. The Button Box traces the story of women at home and in work from pre-First World War domesticity, through the first clerical girls in silk blouses, to the delights of beading and glamour in the thirties to short skirts and sexual liberation in the sixties.
Genre
Cultural studies: fashion & society, Social & cultural history, Memoirs, Gender studies: women & girls
Listen to a sample
A charming work of social history
Knight explores her own family's history and, in parallel, the intimate history of women in the 20th century… The politics of being a modern woman are revealed through changing fashions… In Knight's hands, buttons – the humblest of everyday objects – become portals into the past, charting our progress along that road.
Inspired by her own shimmering box of toggles, clasps and buckles, Knight takes us on an ingenious tour of domestic and social history over the last century… From this core of very personal material, Knight writes more generally of ordinary women's lives and changing prospects over three generations, of clothes as self-expression, as defiance, as entertainment, as evidence of frugality and frivolity all rolled into one.
The drama of women's lives from the 19th to the mid-20th century was hidden in plain sight among the brightly coloured buttons that rattled so enticingly in [Knight's] grandmother's Quality Street tin… Fascinating social history.
Charming book… Knight's brilliant notion is to use the button box she inherited from her grandmother as a way of delving into the fabric, literal and metaphorical, of the women who wore them… A patchwork of memory, anecdote and deft quotation.