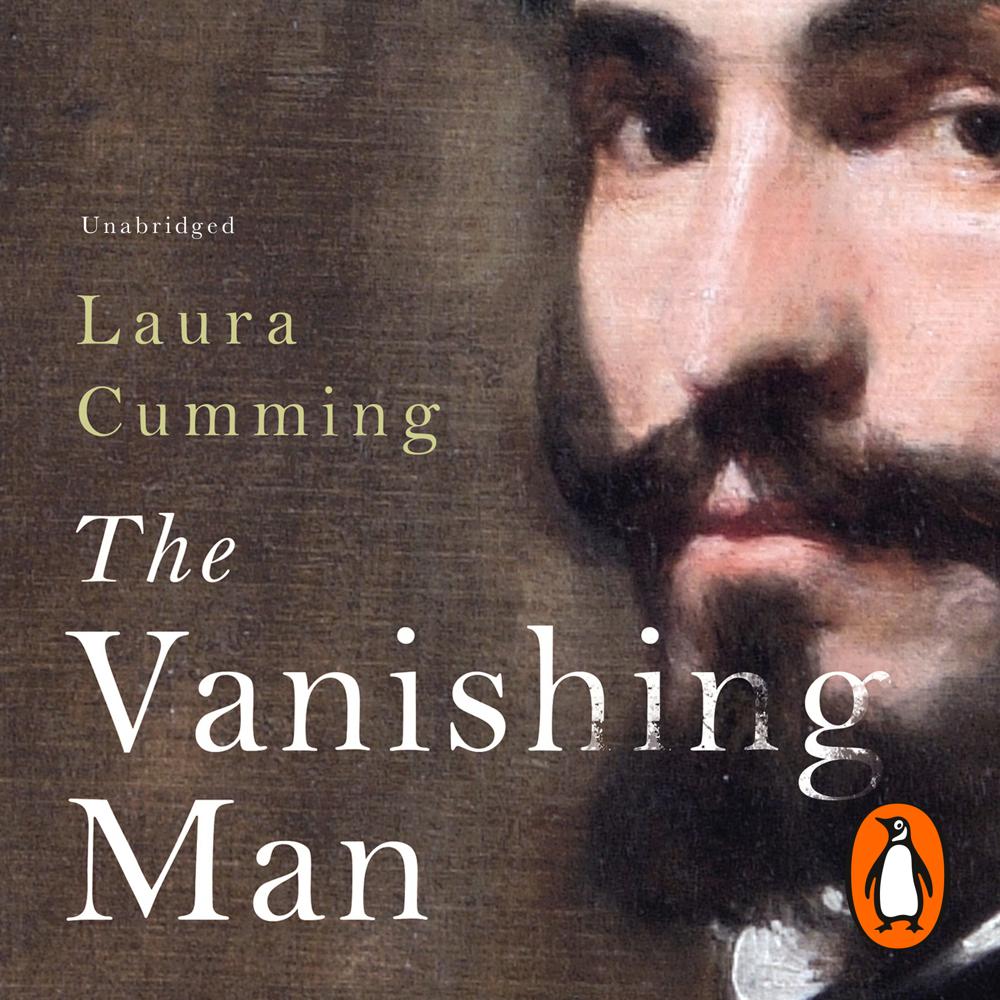 Narrated By: Siobhan Redmond
Duration: 10 hours and 15 minutes
What to expect
*BBC Radio 4 Book of the Week*

*Shortlisted for the Baillie Gifford Prize 2016*
"The Vanishing Man is a riveting detective story and a brilliant reconstruction of an art controversy, but it is also a homage to the art of Velázquez, written by a critic who remains spellbound by his genius, as readers will be spellbound by this book" - Colm Tóibín
In 1845, a Reading bookseller named John Snare came across the dirt-blackened portrait of a prince at a country house auction. Suspecting that it might be a long-lost Velázquez, he bought the picture and set out to discover its strange history. When Laura Cumming stumbled on a startling trial involving John Snare, it sent her on a search of her own. At first she was pursuing the picture, and the life and work of the elusive painter, but then she found herself following the bookseller's fortunes too – from London to Edinburgh to nineteenth-century New York, from fame to ruin and exile.
An innovative fusion of detection and biography, this book shows how and why great works of art can affect us, even to the point of mania. And on the trail of John Snare, Cumming makes a surprising discovery of her own. But most movingly, The Vanishing Man is an eloquent and passionate homage to the Spanish master Velázquez, bringing us closer to the creation and appreciation of his works than ever before.
Genre
Biography: arts & entertainment
Listen to a sample
In this superb and original book, Cumming interweaves the gripping story of Snare with that of Diego Velázquez himself, painting at the court in Madrid in the 17th century.. Like Donna Tartt's novel The Goldfinch, this is about the particular forms of obsession that only art can generate... This enthralling book is about what it means to create art so luminous that others would fight just to get close to it
Sumptuous...A gleaming work of someone at the peak of her craft
An extraordinary story ... This terrific book is many things, a study in obsession, a paean of praise to an artist of genius, a detective story and, for the author, an exorcism of grief. Writing like Helen Macdonald in H is for Hawk, in the wake of the death of her father, Cumming pours heart and soul in The Vanishing Man and she has produced something of which her artist father, James Cumming, would be more than proud
Laura Cumming twists several genres around her supple fingers in order to tell the extraordinary story of how Snare fell under the spell of a painting and sacrificed everything - prosperity, reputation, a respectable death surrounded by loving family - so that he might live with it like a love ... The detective story [...] gusts the plot along at a cracking pace... You put down The Vanishing Man not quite sure how Cumming has been able to bring off this particular magic trick, but happy and grateful that she has.
The Vanishing Man is a riveting detective story and a brilliant reconstruction of an art controversy, but it is also a homage to the art of Velázquez, written by a critic who remains spellbound by his genius, as readers will be spellbound by this book