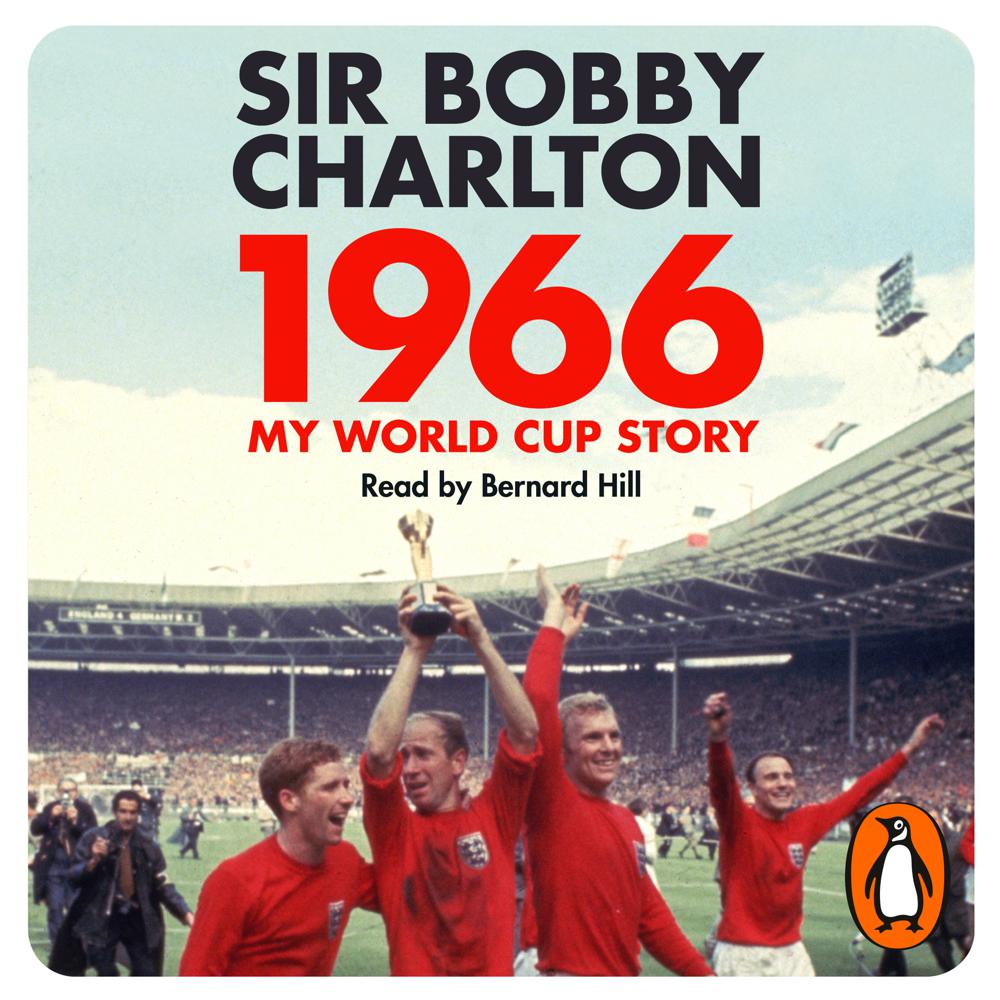 Narrated By: Bernard Hill
Duration: 8 hours and 53 minutes
What to expect
In 1966 England won the World Cup at Wembley. Sir Bobby Charlton, England's greatest ever player, was there on the pitch. Now, fifty years on, Sir Bobby looks back on the most glorious moment of his life and England's greatest sporting achievement.
In 1966 he takes us through the build-up to the tournament and to the final itself, describing what he saw, what he heard, and what he felt. He explains what it was like to be part of Sir Alf Ramsey's team, gives us his personal memories of his teammates, the matches, the atmosphere; the emotion of being carried on the wave of a nation's euphoria and how it felt to go toe-to-toe with some of the foremost footballers to ever play the game. He reveals what it means to be forever defined by one moment; how a life fully lived can come back to one single instance, one day when a man stands side-by-side with his best friends united in a single aim, in front of a watching nation.
Genre
Autobiography: sport, Association football (Soccer), Memoirs
Listen to a sample
It's gripping stuff… This is a mellow book, the product of many years' contemplation, and emotional in a way that may surprise you…He has a wonderful story to tell
[A] fascinating inside account of what remains the nation's greatest sporting achievement.
Thoughtful and reflective...full of fascinating detail.
Carefully and lovingly told with deeper layers of reflection and wistfulness.
Breathtakingly lucid, insistently informative and deeply affecting... It owes much to the presence of that most benign of ghosts, the wonderful James Lawton, who imbues his books not only with an authentic, clear-eyed love of the game but with his gift, spectacular in this particular instance, to bring historic moments into a focus so immediate that one is almost forced to blink