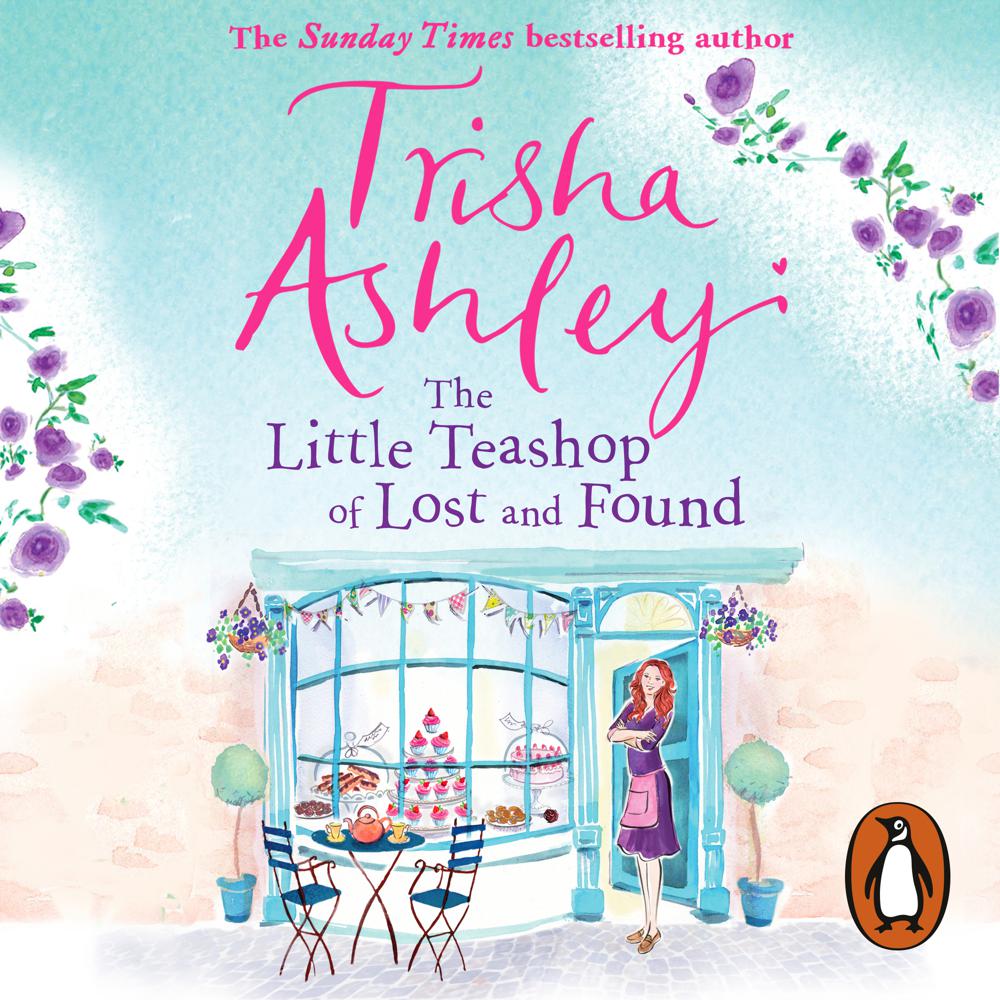 Narrated By: Colleen Prendergast
Duration: 13 hours and 57 minutes
What to expect
Random House presents the unabridged, downloadable audiobook edition of The Little Teashop of Lost and Found by Trisha Ashley, read by Colleen Prendergast.
Alice Rose is a foundling, discovered on the Yorkshire moors above Haworth as a baby. Adopted but then later rejected again by a horrid step-mother, Alice struggles to find a place where she belongs. Only baking – the scent of cinnamon and citrus and the feel of butter and flour between her fingers – brings a comforting sense of home.
So it seems natural that when she finally decides to return to Haworth, Alice turns to baking again, taking over a run-down little teashop and working to set up an afternoon tea emporium.
Luckily she soon makes friends, including a Grecian god-like neighbour, who help her both set up home and try to solve the mystery of who she is. There are one or two last twists in the dark fairytale of Alice's life to come . . . but can she find her happily ever after?
Wonderfully wry, heart-warming and life-affirming, Trisha Ashley's novel is perfect for fans of romantic comedies. And it contains recipes!
Genre
Romance, Modern & contemporary fiction
Listen to a sample
I thoroughly enjoyed it . . . [Trisha's] writing is down-to-earth, wryly witty and so humane
Glorious escapism . . . A foundling turned star baker, a tough childhood, the Yorkshire moors and a dashing neighbour are a winning mix in this bittersweet novel with nods to the Brontes
A charming story about discovering who you really are and where you belong – topped off with a hearty sprinkling of mouth-watering baking and irresistible romance . . . A delightful novel from one of Britain's best romantic comedy writers.
I loved The Little Teashop of Lost and Found which has Trisha's trademark gentle humour, a range of appealing characters, and a warm and comforting tone. It is also wonderfully page-turning, thanks to a clever narrative device and an unexpected twist in the (fairy) tale.
A wonderful story starring a wounded but feisty heroine I couldn't help but love, together with a cast of delightful as well as some inventively horrible characters. Trisha took me to the Yorkshire moors and made me feel truly at home there. The dark streak running through the narrative makes the story all the more compelling. A great read.