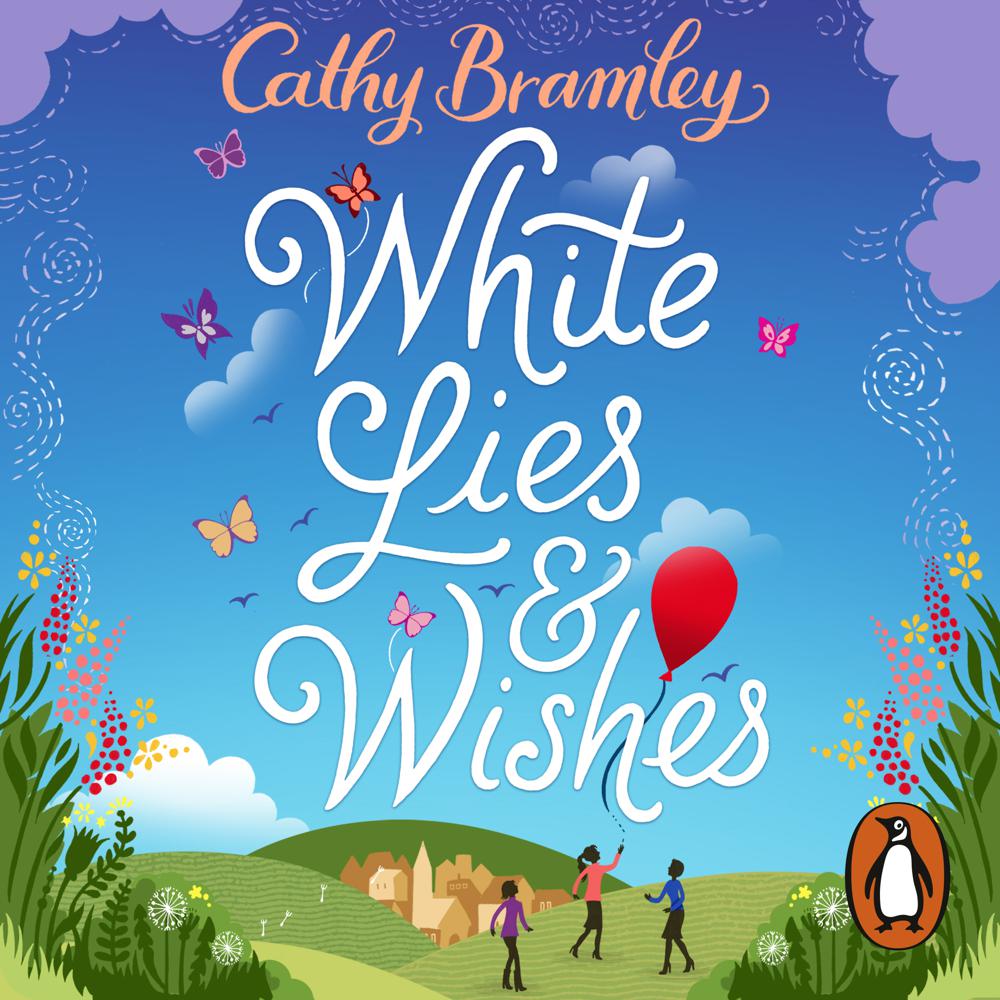 Narrated By: Colleen Prendergast
Duration: 12 hours and 22 minutes
What to expect
Random House presents the unabridged, downloadable audiobook edition of White Lies and Wishes by Cathy Bramley, read by Colleen Prendergast.
What happens when what you wish for is only half the story...?
Flirtatious, straight-talking Jo Gold says she's got no time for love; she's determined to save her family's failing footwear business.
New mother Sarah Hudson has cut short her maternity leave to return to work. She says she'll do whatever it takes to make partner at the accountancy firm.
Bored, over-eating housewife Carrie Radley says she just wants to shift the pounds – she'd love to finally wear a bikini in public.
The unlikely trio meet by chance one winter's day, and in a moment of 'Carpe Diem' madness, embark on a mission to make their wishes come true by September.
Easy. At least it would be, if they hadn't been just the teensiest bit stingy with the truth…
With hidden issues, hidden talents, and hidden demons to overcome, new friends Jo, Carrie and Sarah must admit to what they really, really want, if they are ever to get their happy endings.
A feel-good romantic comedy that's guaranteed to make you smile - perfect for fans of Carole Matthews, Trisha Ashley and Katie Fforde.
Your favourite authors have loved reading bestselling Cathy Bramley:
'Delightfully warm with plenty of twists and turns' Trisha Ashley
'Engaging characters and a sweeping romance. This is delightful!' Katie Fforde
'A witty, laugh-out-loud romantic comedy' Miranda Dickinson
'The perfect romantic tale, to warm your heart and make you smile.' Ali McNamara
Genre
Modern & contemporary fiction, Romance
Listen to a sample
I love all of Cathy's books, and this one was no exception. It's full of charm and warmth, heartbreaking revelations and laugh-out-loud moments.
A testament to the transformative power of friendship, White Lies & Wishes is a life-affirming read which will make you feel like anything is possible.
Wonderfully warm, honest and insightful, this story is an enjoyable as a choccie biscuit dipped in your tea. We loved it.
Warm and funny – White Lies and Wishes is a celebration of the power of friendship.
Engaging characters, a stately home and a sweeping romance. This is delightful!