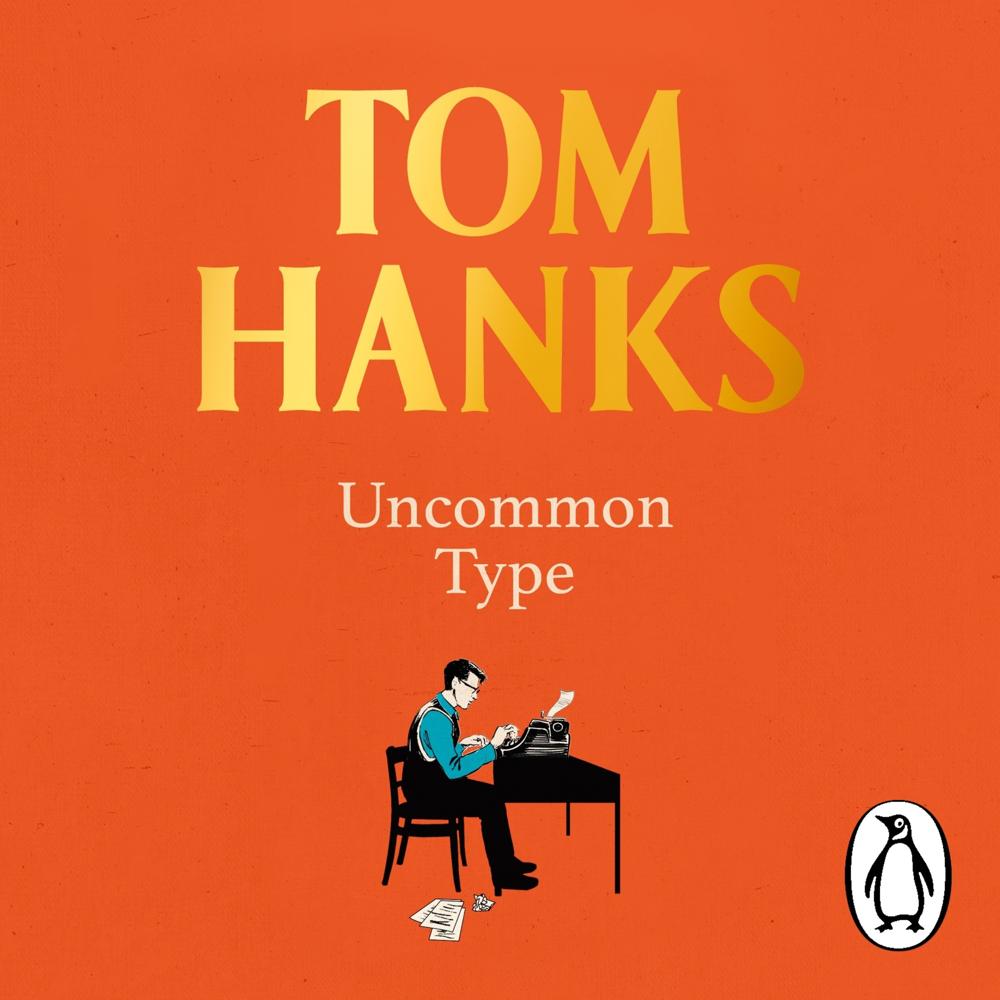 Narrated By: Tom Hanks, Peter Gerety, Peter Scolari, Cecily Strong, Holland Taylor, Wilmer Valderrama
Duration: 10 hours and 2 minutes
What to expect
Read by two-time Oscar winner Tom Hanks. A collection of seventeen wonderful short stories showing that Tom Hanks is as talented a writer as he is an actor.

A gentle Eastern European immigrant arrives in New York City after his family and his life have been torn apart by his country's civil war. A man who loves to bowl rolls a perfect game - and then another and then another and then many more in a row until he winds up ESPN's newest celebrity, and he must decide if the combination of perfection and celebrity has ruined the thing he loves. An eccentric billionaire and his faithful executive assistant venture into America looking for acquisitions and discover a down and out motel, romance and a bit of real life. These are just some of the tales Tom Hanks tells in this first collection of his short stories. They are surprising, intelligent, heart-warming, and, for the millions and millions of Tom Hanks fans, an absolute must-have.
Genre
Short stories, Modern & contemporary fiction
Listen to a sample
Mr. Hanks turns out to be as authentically genuine a Writer with a capital W as ever touched a typewriter key. The stories in Uncommon Type range from the hilarious to the deeply touching. They move in period, location and manner, but all demonstrate a joy in writing, a pleasure in communicating an intensely American sense of atmosphere, friendship, life and family that is every bit as smart, engaging and humane as the man himself. All with that extra quality of keenly observant and sympathetic intelligence that has always set Tom Hanks apart. I blink, bubble and boggle in amazed admiration.
All American life is here ... Delightful ... Hanks's prose is impressive, with a strong voice and stylistic flair ... so fluent, convincing and confident that you forget it belongs to Tom Hanks, movie star. He's just a writer. And he's going to write a great novel one day.
The central quality to Tom's writing is a kind of poignant playfulness. It's exactly what you hope from him, except you wish he was sitting in your home, reading it aloud to you, one story at a time.
Reading Tom Hanks's Uncommon Type is like finding out that Alice Munro is also the greatest actress of our time.
On the page, as on screen, Hanks is, simply, a lovely person to be around ... Hanks captures the child's-eye view of the world with pitch-perfect accuracy … and as a writing project it nails perhaps the hardest thing of all: a story in which nothing and everything happens.