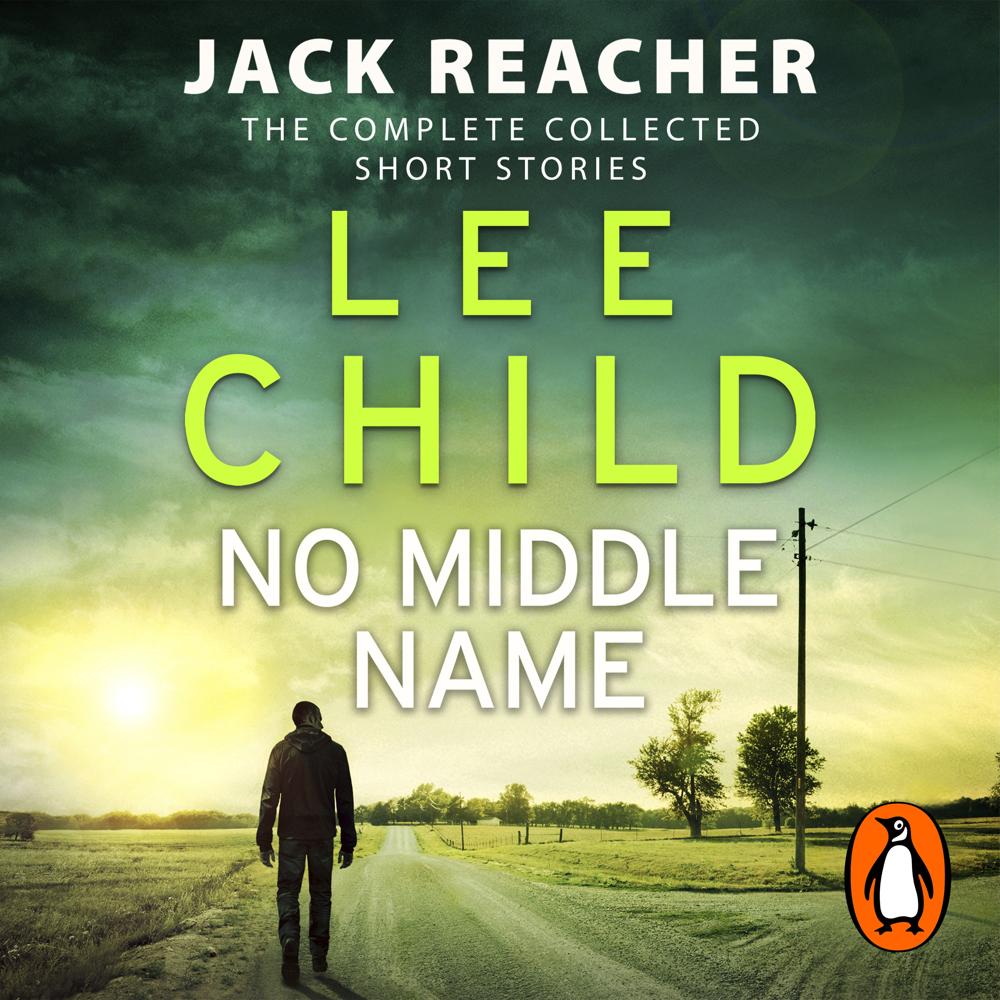 Narrated By: Kerry Shale
Duration: 11 hours and 19 minutes
What to expect
Random House presents the unabridged, downloadable audiobook edition of No Middle Name: The Complete Collected Jack Reacher Stories by Lee Child, read by Kerry Shale.
Jack 'No Middle Name' Reacher, lone wolf, knight errant, ex-military cop, lover of women, scourge of the wicked and righter of wrongs, is the most iconic hero for our age. This is the first time all Lee Child's shorter fiction featuring Jack Reacher has been collected into one volume.
A brand-new novella, Too Much Time, is included along with every Reacher short story that Child has written so far: Second Son, High Heat, Deep Down, Small Wars, James Penney's New Identity, Everyone Talks, Not a Drill, Maybe They Have a Tradition, Guy Walks Into a Bar, No Room at the Motel, and The Picture of the Lonely Diner.
Together, these twelve stories shed new light on Reacher's past, illuminating how he grew up and developed into the wandering avenger who has captured the imagination of millions around the world.
Genre
Thriller / suspense fiction, Short stories, Crime & mystery fiction, Modern & contemporary fiction, Crime & mystery: hard-boiled crime, noir fiction
Listen to a sample
The Midnight Line...won't be published until early November. This collection of every short story Child has penned about the rootless Reacher will serve to keep any cravings at bay...True fans will love this.
If you ever wonder about the past of Jack Reacher - the action hero whose adventures shift millions - then get this collection of short stories. Including a new novella, the clever, twisty tales reveal that even the 13-year-old Reacher was a force to be reckoned with.
After 21 missions in 20 years no one can be in any doubt that messing up bad guys is what the ex-military policeman does best — and these 12 tall tales suggest he's been doing it all his life... Lee Child, like his creation, always knows exactly what he's doing — and he does it well. Time in his company is never wasted. The first three chapters of his next Reacher novel, The Midnight Line — due in November — leave you wanting more.