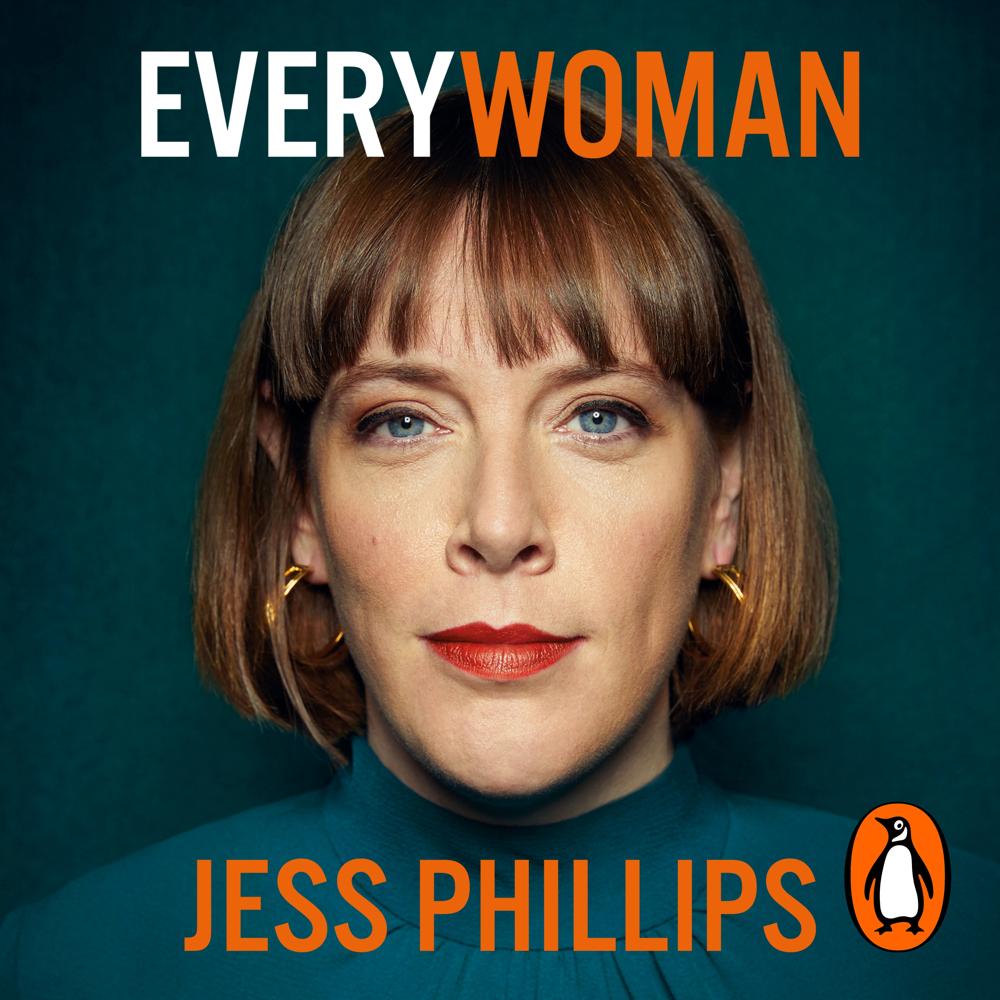 Narrated By: Jess Phillips
Duration: 6 hours and 42 minutes
What to expect
Random House presents the unabridged, downloadable audiobook edition of Everywoman, written and read by Jess Phillips.
If you're thinking, 'Jess, who?' then I'm glad that there was something about 'Everywoman' and 'truth' that caught your eye.
Or you might already know me as that gobby MP who has a tendency to shout about the stuff I care about. Because I'm a woman with a cause, I have been called a feminazi witch, a murderer and threatened with rape. The internet attracts a classy crowd.
So, speaking the truth isn't always easy but I believe it's worth it. And I want you to believe it too. The truth can be empowering, the truth can lead to greater equality, and the world would be incredibly boring if we let all of those people who allegedly know everything, say everything.
By demanding to be heard, by dealing with our imposter syndrome, by being cheerleaders, doers not sayers, creating our own networks and by daring to believe that we can make a difference, we can.
We're women and we're kick-ass. And that's the truth.
Genre
Autobiography: historical, political & military, Memoirs, Political science & theory, Feminism & feminist theory
Listen to a sample
a narrative that is by turns witty and furious
Joyfully candid and very funny.
This book really is like reading a transcript of your cleverest, funniest friends talking about what's getting their goat, at that point where the prosecco has made them sparkly and before it makes them silly. Not to denigrate the talent of Lena Dunham and Caitlin Moran but Everywoman has all the laughs theirs have with a backbone of real glinting anger, which has not had to manicure and mutate itself in order to maintain a cool media career . . . I have had to review loads of books which I couldn't stand. This was the first which I dreaded going back to because there were so many funny and wise things on each page that whittling them down into a review seemed impossible.
Lord knows we need more MPs like Jess Phillips . . . as fresh as mountain air amid the Westminster tumbleweed in this refreshingly bracing memoir.
Jess Phillips writes like she talks: brilliantly. Her humour and passion shine through every page. Loved it.