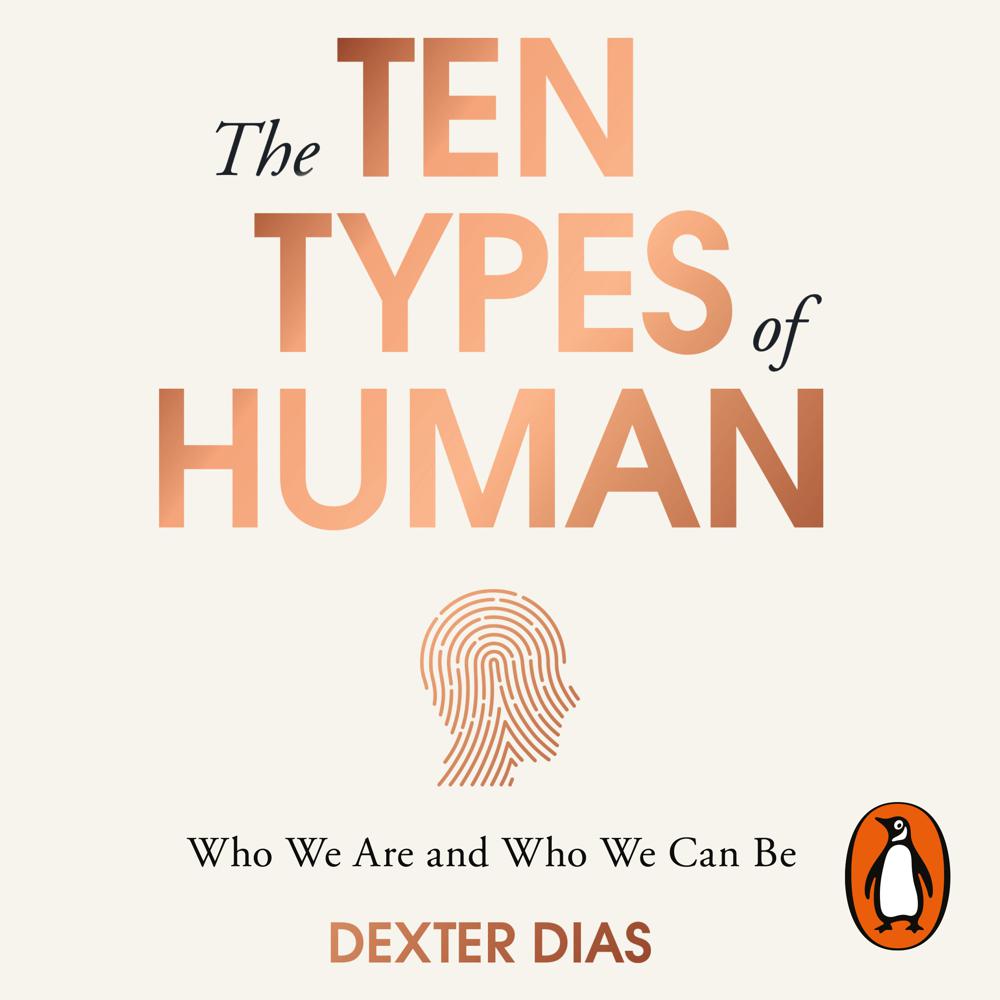 Narrated By: Tom Clegg
Duration: 1 day, 2 hours and 32 minutes
What to expect
Random House presents the unabridged downloadable audiobook edition of The Ten Types of Human by Dexter Dias, read by Tom Clegg.

This book will introduce you to ten people. In a way, you already know them. Only you don't – not really. In a sense, they are you. Only they're not entirely. They inform and shape the most important decisions in your life. But you're almost certainly unaware of their intervention. They are the Ten Types of Human. Who are they? What are they for? How did they get into your head?
We want to believe that there are some things we would never do. We want to believe that there are others we always would. But how can we be sure? What are our limits? Do we have limits?
The answer lies with the Ten Types of Human: the people we become when we are faced with life's most difficult decisions. But who or what are these Types? Where do they come from? How did they get into our heads?
The Ten Types of Human is a pioneering examination of human nature. It looks at the best and worst that human beings are capable of, and asks why. It explores the frontiers of the human experience, excavating the forces that shape our thoughts and actions in extreme situations. It begins in a courtroom and journeys across four continents and through the lives of some exceptional people, in search of answers.
Mixing cutting-edge neuroscience, social psychology and human rights research, The Ten Types of Human is at once a provocation and a map to our hidden selves. It provides a new understanding of who we are – and who we can be.
Genre
Criminal or forensic psychology, Social, group or collective psychology, Violence & abuse in society, Popular psychology
Listen to a sample
The Ten Types of Human is a fantastic piece of non-fiction, mixing astonishing real-life cases with the latest scientific research to provide a guide to who we really are. It's inspiring and essential.
This book is the one. Dexter Dias has written a game changer. Think Sapiens and triple it.
Dexter Dias is on the side of the angels, who turn out to be us, the people. He writes like an angel too. Uplifting and indispensable.
In defining and describing his human types, he draws on lab experiments, the animal kingdom, and all the literature you might expect from a modern behaviourist. Yet the main body of the book, the bits that transfixed and stayed with me, stopped me sleeping but got me up in the morning, were the human stories that Dias has travelled the world to find. His interviewees are always people, the most vivid flesh and blood, never case studies. And yet that's not what's so extraordinary about it: storytellers are rare, but not vanishingly so... Dias's work as a human rights lawyer gives him this instinctive, urgent belief that all injustices, all catastrophes, exploitations, acts of violence, all human misery can be taken on and overcome, somehow, if the right people try and there are enough of them. His combination of rigour, idealism and pragmatism makes fertile terrain out of the most appalling battlefields... I emerged from this book feeling better about almost everything. The ideas in The Ten Types of Human are a layperson's opening into a fascinating academic field: but more than that, a mosaic of faces building into this extraordinary portrait of our species.