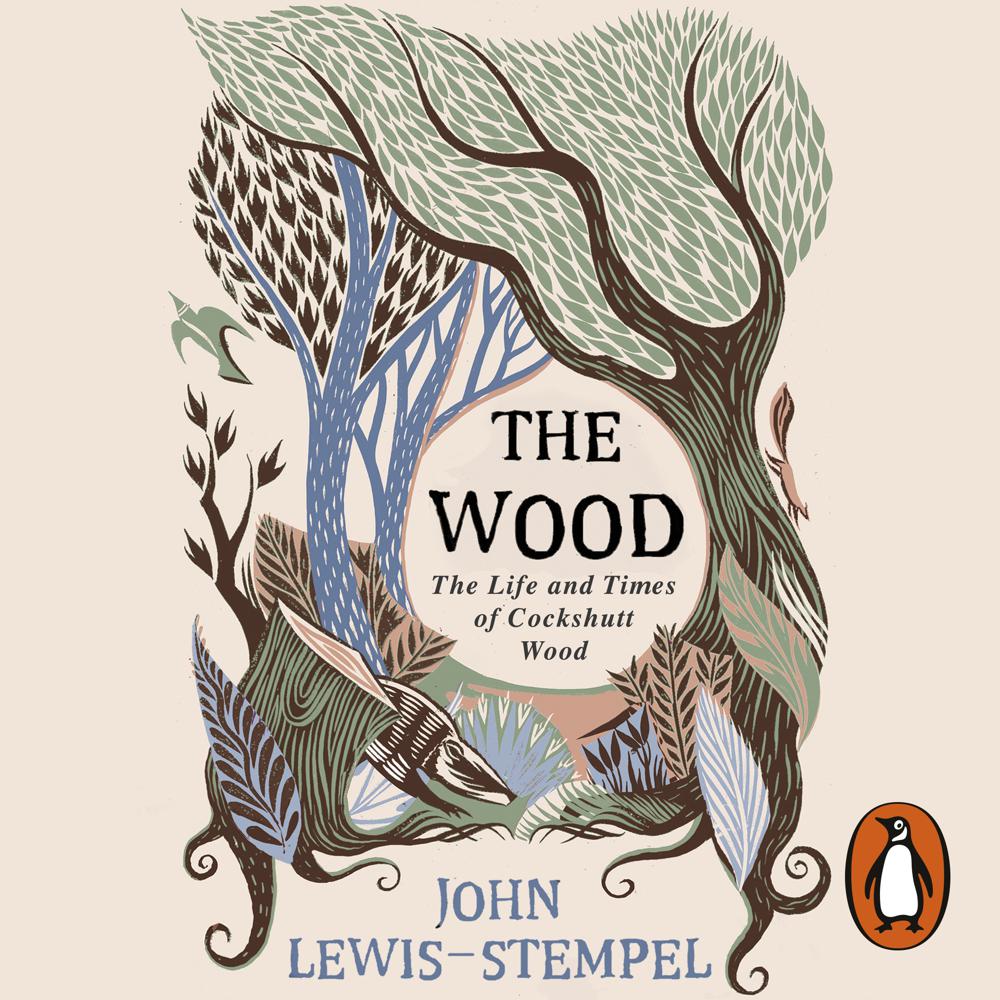 Narrated By: Leighton Pugh
Duration: 6 hours and 33 minutes
What to expect
Random House presents the audiobook edition of The Wood by John Lewis-Stempel, read by Leighton Pugh.

From 'one of the best nature-writers of his generation' (Country Life) and 2017 winner of the Wainwright Prize for Nature Writing, this BBC Radio 4 'Book of the Week' is the story of a wood - both its natural daily life and its historical times. Cockshutt is a particular wood - three and half acres of mixed woodland in south west Herefordshire - but it stands as exemplar for all the small woods of England.

For four years John Lewis-Stempel managed the wood. He coppiced the trees and raised cows and pigs who roamed free there. This is the diary of the last year, by which time he had come to know it from the bottom of its beech roots to the tip of its oaks, and to know all the animals that lived there - the fox, the pheasants, the wood mice, the tawny owl - and where the best bluebells grew. For many fauna and flora, woods like Cockshutt are the last refuge. It proves a sanctuary for John too.

To read The Wood is to be amongst its trees as the seasons change, following an easy path until, suddenly the view is broken by a screen of leaves, or your foot catches on a root, or a bird startles overhead. Lyrical, informative, steeped in poetry and folklore, it is both very real and very magical.

'John Lewis-Stempel is the hottest nature writer around.' – Spectator

'It sounds magical and you just know it will be gloriously written.' – Bookseller
Genre
The countryside, country life: general interest, The Earth: natural history: general interest, Conservation of wildlife and habitats
Listen to a sample
Another triumph. Natural, translucent, full of half-glimpsed depths....just like a wood itself.
It is a pleasure to be in the company of a man who is so attuned to his woody world ... He is good at sketching nature, fixing a vivid image in the mind's eye of a reader ... Lewis-Stempel has rightly won himself the reputation as being among our best nature writers ... The Wood is an entertaining, illuminating, well-turned read
Lyrical diary documenting a year in nature ... he's brilliant on birds and their habits.
A heartfelt and evocative diary of a year among the trees…it's his observation of the natural world – the sight, the sound, the smell of it – that is so memorable. He has a distinctively brisk, muscular style of writing that has a poetic intensity and concision.
John Lewis-Stempel is the hottest nature writer around.