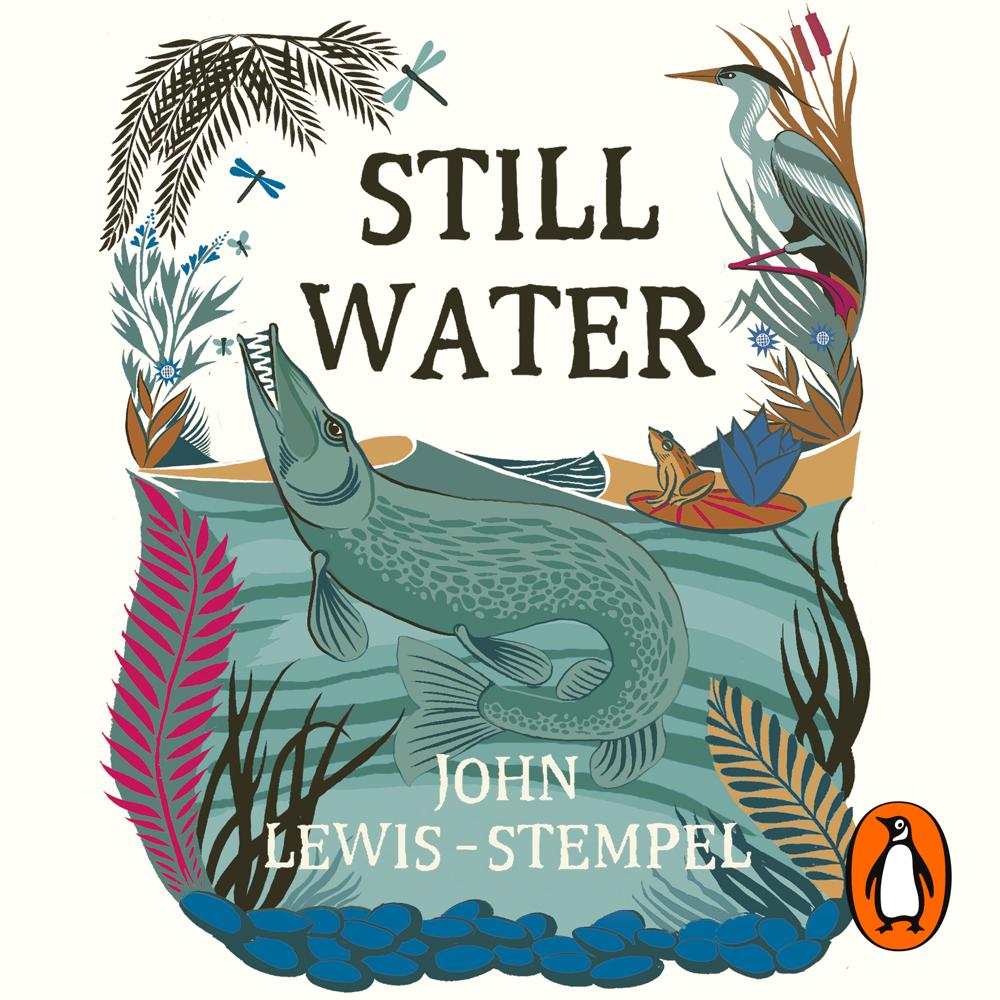 Narrated By: Leighton Pugh
Duration: 6 hours and 15 minutes
What to expect
Random House presents the audiobook edition of Still Water by John Lewis-Stempel, read by Leighton Pugh.

The Pond. Nothing in the countryside is more humble or more valuable. It's the moorhen's reedy home, the frog's ancient breeding place, the kill zone of the beautiful dragonfly. More than a hundred rare and threatened fauna and flora depend on it.
Written in gorgeous prose, Still Water tells the seasonal story of the wild animals and plants that live in and around the pond, from the mayfly larvae in the mud to the patrolling bats in the night sky above. It reflects an era before the water was polluted with chemicals and the land built on for housing, a time when ponds shone everywhere like eyes in the land, sustaining life for all, from fish to carthorse.
Still Water is a loving biography of the pond, and an alarm call on behalf of this precious but overlooked habitat. Above all, John Lewis-Stempel takes us on a remarkable journey – deep, deep down into the nature of still water.
Genre
The countryside, country life: general interest, The Earth: natural history: general interest, Conservation of wildlife & habitats
Listen to a sample
The master of nature-writing takes readers through the changing life of a pond season by season.
One of England's most noted nature writers ... Still Water is a scintillating mirror of ourselves.
A beautifully written celebration of one of the natural world's most fertile founts of biodiversity and artistic inspiration ... A call to arms.
Great nature writing needs to be informative, detailed, accurate, lyrical, and, above all, to instil a sense of gratitude and wonder. John Lewis-Stempel succeeds in all these things triumphantly. From amorous toads to the eye-popping mating habits of water boatmen, a magical celebration of pond life by one of our finest, most evocative nature writers.
UK farmer and nature writer John Lewis-Stempel has won much acclaim for his perfectly observed reflections on pastoral habitats and their residents. Still Water explores "the deep life" of ponds with characteristic wit and beauty from the two-time Wainwright Prize winner.