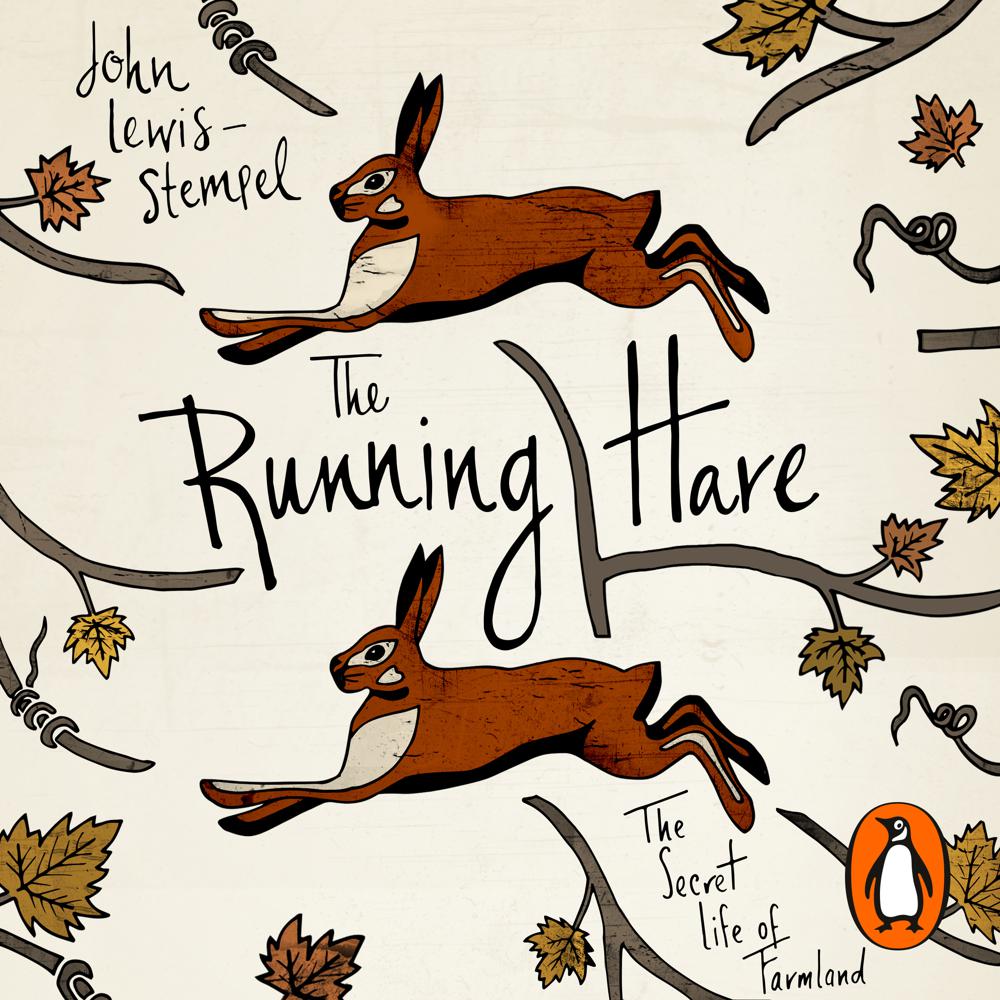 Narrated By: Bernard Hill
Duration: 7 hours and 36 minutes
What to expect
Random House presents the unabridged, downloadable audiobook edition of The Running Hare by John Lewis-Stempel, read by Bernard Hill.

Traditional ploughland is disappearing. Seven cornfield flowers have become extinct in the last twenty years. Once abundant, the corn bunting and the lapwing are on the Red List. The corncrake is all but extinct in England. And the hare is running for its life.

Written in exquisite prose, The Running Hare tells the story of the wild animals and plants that live in and under our ploughland, from the labouring microbes to the patrolling kestrel above the corn, from the linnet pecking at seeds to the seven-spot ladybird that eats the aphids that eat the crop. It recalls an era before open-roofed factories and silent, empty fields, recording the ongoing destruction of the unique, fragile, glorious ploughland that exists just down the village lane.

But it is also the story of ploughland through the eyes of man who took on a field and husbanded it in a natural, traditional way, restoring its fertility and wildlife, bringing back the old farmland flowers and animals. John Lewis Stempel demonstrates that it is still possible to create a place where the hare can rest safe.
Genre
The Earth: natural history: general interest, The countryside, country life: general interest, Agriculture & farming
Listen to a sample
A beautifully observed book, full of poetic descriptions. Brilliant and galvanising.
That John Lewis-Stempel is one of the best nature writers of his generation is undisputed.
A beautifully written paean to the countryside in all its rich diversity.
He describes beautifully the changing of the seasons and the habits of animals such as the hares that make their home in his field. The book is a superb piece of nature writing.
Englightening and stylish...Readers who enjoyed the author's last book, Meadowland: The Private Life of an English Field, will find much in the same vein here: a mix of agricultural history, rural lore, topographical description and childhood memories. I learned a good deal.... Lewis-Stempel is a fine stylist, adroitly conjuring scenes in which "medieval mist hangs in the trees" or "frost clenches the ground"...