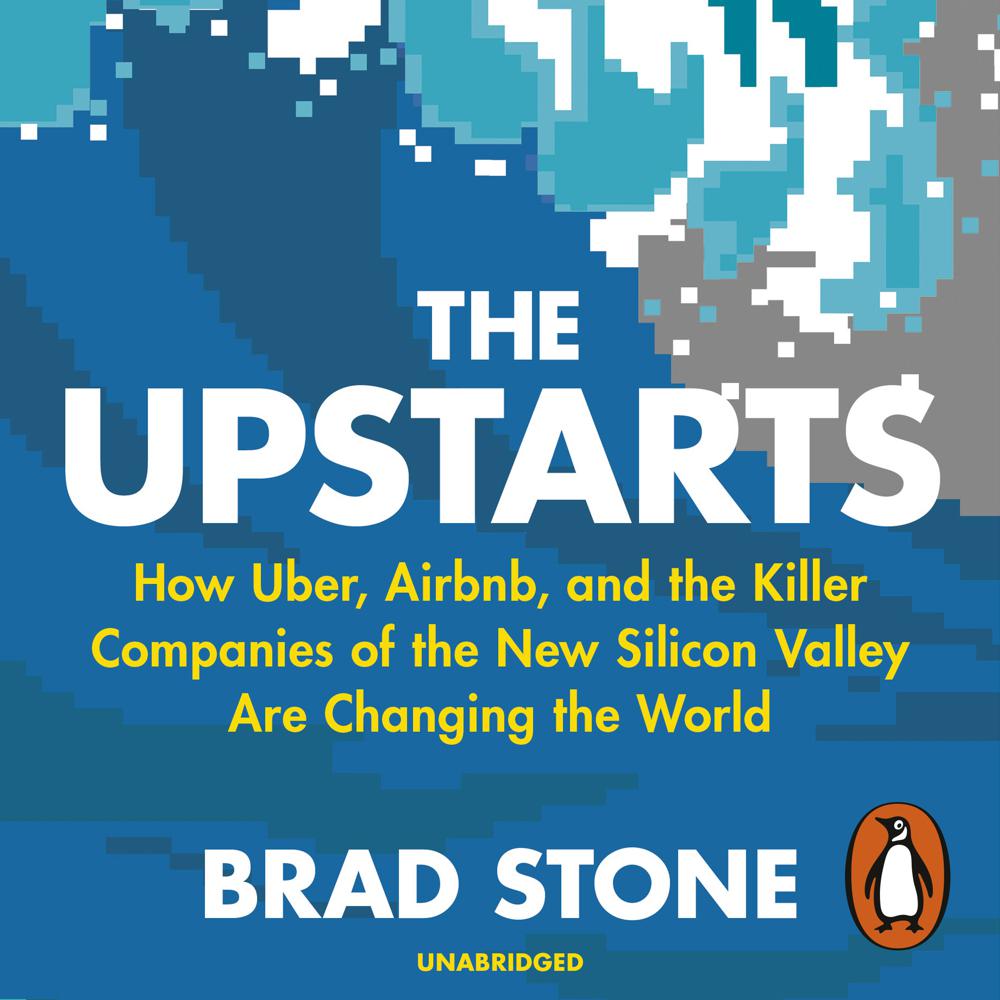 Narrated By: Dean Temple
Duration: 10 hours and 42 minutes
What to expect
Random House presents the unabridged, downloadable audiobook edition of The Upstarts by Brad Stone, read by Dean Temple.
New York Times bestselling author of The Everything Store Brad Stone takes us deep inside the new Silicon Valley.
Ten years ago, the idea of getting into a stranger's car, or walking into a stranger's home, would have seemed bizarre and dangerous, but today it's as common as ordering a book online. Uber and Airbnb are household names: redefining neighbourhoods, challenging the way governments regulate business and changing the way we travel.
In the spirit of iconic Silicon Valley renegades like Steve Jobs and Bill Gates, a new generation of entrepreneurs is sparking yet another cultural upheaval through technology. They are among the Upstarts, idiosyncratic founders with limitless drive and an abundance of self-confidence. Young, hungry and brilliant, they are rewriting the traditional rules of business, changing our day-to-day lives and often sidestepping serious ethical and legal obstacles in the process.
The Upstarts is the definitive account of a dawning age of tenacity, creativity, conflict and wealth. In Brad Stone's highly anticipated and riveting account of the most radical companies of the new Silicon Valley, we find out how it all started, and how the world is wildly different than it was ten years ago.
Genre
Disruptive innovation, Business studies: general, Entrepreneurship, Impact of science & technology on society, Business & Management, Technology: general issues, Business innovation
Listen to a sample
A fun, briskly told narrative… Mr. Stone's reporting is excellent. The Upstarts is not the end of the story but an excellent history of the beginning.
Stone brings a big dose of truth serum to the marvels and machinations of the sharing economy and its founders.... 'The Upstarts' is rich with inside details.
Excellent... an unusually gripping business book.
Readers will find plenty of food for thought in Brad Stone's The Upstarts, the most detailed investigation yet into the early years of these Silicon Valley prodigies. It's an entertaining and well-crafted account... a careful character portrait of both Uber and Airbnb. Read it and you will be able to judge them for yourself.
Technology writer Brad Stone chronicles [Uber and Airbnb's] swift rise to the corporate stratosphere, juxtaposing visionary zeal with the often deep impacts they've left in their wakes... The book is a timely reminder that pushing the digital realm into the physical can disrupt communities as well as the competition.