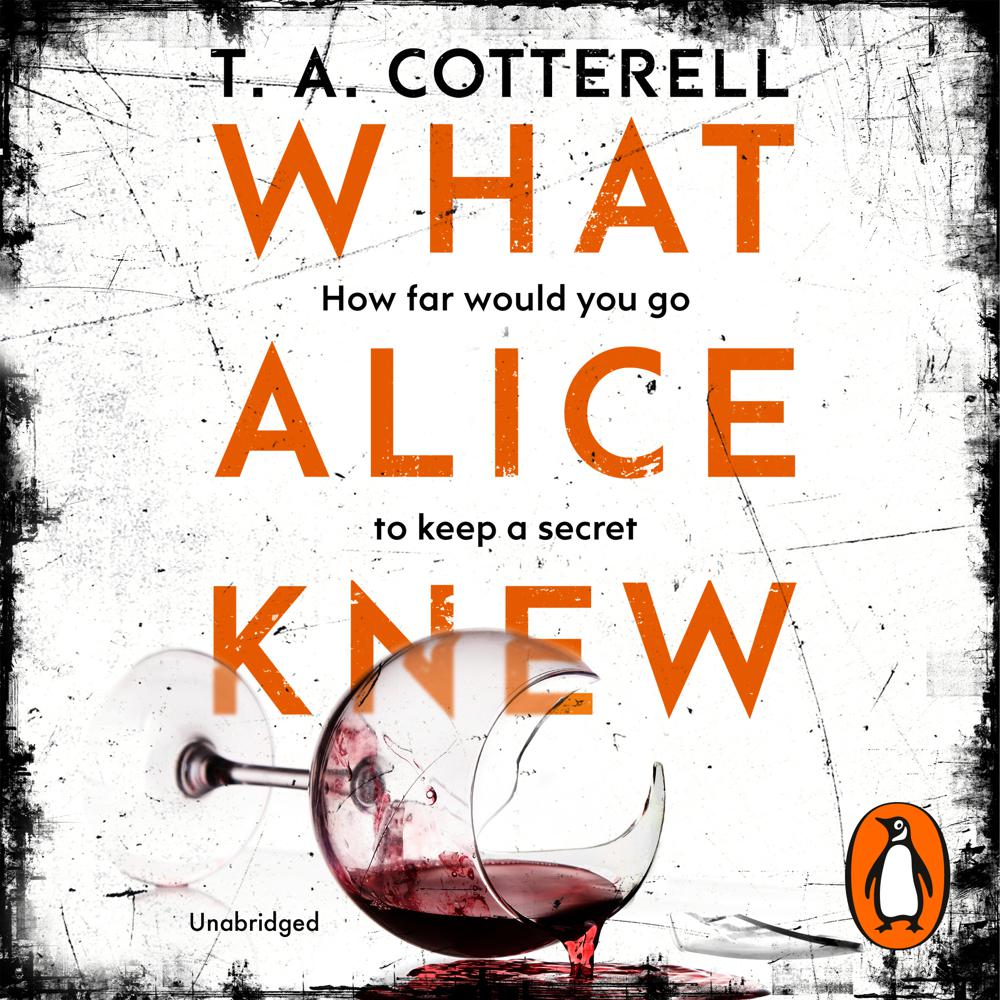 Narrated By: Gemma Whelan
Duration: 9 hours and 38 minutes
What to expect
Random House presents the unabridged, downloadable audiobook edition of What Alice Knew by TA Cotterell, read by Gemma Whelan.
'Intriguing and layered ... an impressive debut' Shari Lapena, author of The Couple Next Door
'It made me look at marriage in a different light' Jane Corry, author of My Husband's Wife'

How far would you go to keep a secret?
Alice has a perfect life – a great job, happy kids, a wonderful husband. Until he goes missing one night; she receives a suspicious phone call; things don't quite add up.
Alice needs to know what's going on. But when she uncovers the truth she faces a brutal choice. And how can she be sure it is the truth?
Sometimes it's better not to know.
Genre
Crime & mystery fiction, Psychological thriller, Modern & contemporary fiction, Crime & mystery: women sleuths, Romantic suspense, Fantasy romance
Listen to a sample
A tale of crime and morals ... an intriguing crime mystery that blends elements of psychological suspense and marital drama ... If you read this thinking you know where the story is going to go, just you wait. What Alice Knew is a tale of what it means to be a woman, a wife, a mother, a daughter, a sister and an artist. But more than anything, it's a story of humanity, in all it's ugliness and beauty, and the things people are willing to do for the ones they love.
An intriguing and layered psychological thriller, What Alice Knew will hold you fast till its startling conclusion—and then you'll want to talk about it to anyone who will listen. An impressive debut.
Intriguing and compelling – it made me look at marriage in a different light …
T. A. Cotterell masterfully conjures up the suffocating atmosphere that envelopes the couple as they navigate the mental trauma of maintaining a complex web of lies ... An intriguing, well-constructed and dramatic debut.
The suspense [is] beautifully sustained ... the writing is finely crafted.