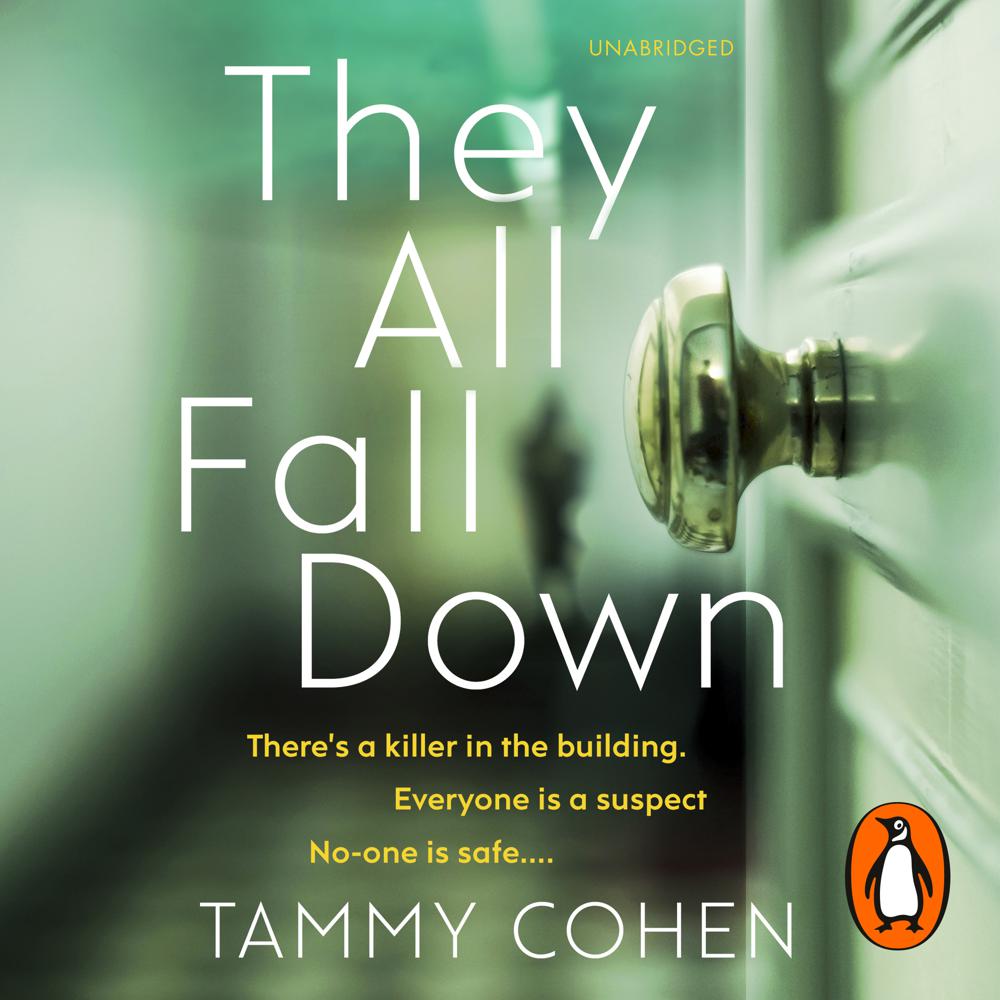 Narrated By: Elizabeth Bower
Duration: 8 hours and 56 minutes
What to expect
Random House presents the unabridged, downloadable audiobook edition of They All Fall Down by Tammy Cohen, read by Elizabeth Bower.
'A fast-paced, twist-fuelled read' Good Housekeeping
'I devoured this book in one sitting; it's gripping throughout with a brilliant twist in the tip of its tail.' ERIN KELLY, bestselling author of He Said She Said
'Tammy Cohen can twist a story better than any crime writer I know' JANE CASEY
'Brilliant, twisty, clever - another gripping thriller from Tammy Cohen. I absolutely loved it' LISA JEWELL

'An ingeniously dark premise...proves Tammy Cohen to be a master at the literary sleight of hand...I loved it.' SARAH PINBOROUGH, author of Behind Her Eyes
****************************

The psychological thriller of the year from You Magazine bookclub favourite, TAMMY COHEN. Filled with the incredible twists of A COUPLE NEXT DOOR and the psychological suspense of HE SAID SHE SAID.
Hannah had a normal life – a loving husband, a good job. Until she did something shocking.
Now she's in a psychiatric clinic. It should be a safe place. But patients keep dying.
The doctors say it's suicide. Hannah knows they're lying.
Can she make anyone believe her before the killer strikes again?
***********************************
'Set mainly in a mental institution, They All Fall Down is a superb story in which staff and patients alike are suspects with secrets. Tammy Cohen has brought her trademark wit and emotional intelligence to this gripping tale. Beautifully written, her fragile and vulnerable characters are fascinating, fully-formed, and entirely believable. Drop everything and reach for this book'
LIZ NUGENT, bestselling author of Lying in Wait
'Once again Tammy Cohen proves she is the master of the unexpected in THEY ALL FALL DOWN. It's a brilliant one-sitting read of a book where the surprises keep coming until the very last page. If you don't read it, you're missing out' COLETTE MCBETH
'A gripping, complex, twisty read...This book will demand your attention and will not let go' EMMA KAVANAGH
Genre
Thriller / suspense fiction, Crime & mystery fiction, Modern & contemporary fiction, Crime & mystery: women sleuths, Psychological thriller, Narrative theme: Death, grief, loss
Listen to a sample