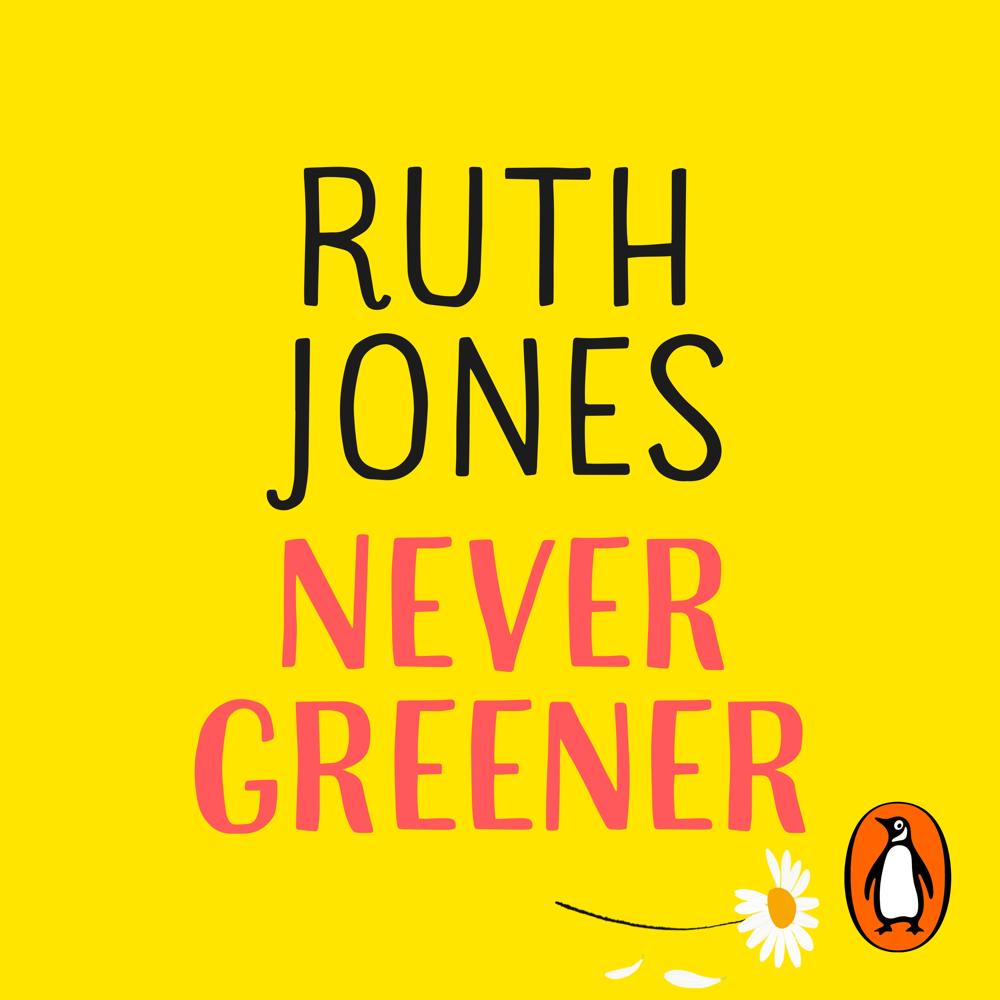 Narrated By: Sharon Small
Duration: 10 hours and 41 minutes
What to expect
Random House presents the audiobook edition of Never Greener by Ruth Jones, read by Sharon Small.

In her unmissable debut, actress and screenwriter Ruth Jones shows us the dangers of trying to recapture that which was once lost and failing to realise the beauty of what we already have.

*****

'We spend most of our lives wishing we were somewhere else or someone else, or looking forward or harping back. Always thinking the grass is greener on the other side. But it never is. It's still grass. Just a different patch of it, that's all.'

*****

The past has a habit of tracking us down. And tripping us up.

When Kate was twenty-two, she had an intense and passionate affair with a married man, Callum, which ended in heartbreak. Kate thought she'd never get over it.

Seventeen years later, life has moved on – Kate, now a successful actress, is living in London, married to Matt and mother to little Tallulah. Meanwhile Callum and his wife Belinda are happy together, living in Edinburgh and watching their kids grow up. The past, it would seem, is well and truly behind them all.

But then Kate meets Callum again.

And they are faced with a choice: to walk away from each other . . . or to risk finding out what might have been.

Second chances are a rare gift in life. But that doesn't mean they should always be taken . . .

'Ruth Jones is excellent on human nature and why we make the mistakes we do. I felt for every character. Unputdownable.' Jojo Moyes, bestselling author of ME BEFORE YOU
Genre
Modern & contemporary fiction, Contemporary romance, Family life fiction, Contemporary lifestyle fiction, Narrative theme: Love & relationships, Humorous fiction, Narrative theme: Sense of place, Narrative theme: Interior life
Listen to a sample
I love books about gnarly, messy relationships and this one kept me gripped from the beginning. A great read.
Easy to read and full of laughter - and truth
A great debut
Heart-rending, provocative and astutely written, Never Greener is a love story about getting what you want and losing everything you need. Ruth's characters will stay with me for a long time.
Ruth Jones is excellent on human nature and why we make the mistakes we do. I felt for every character. Unputdownable.