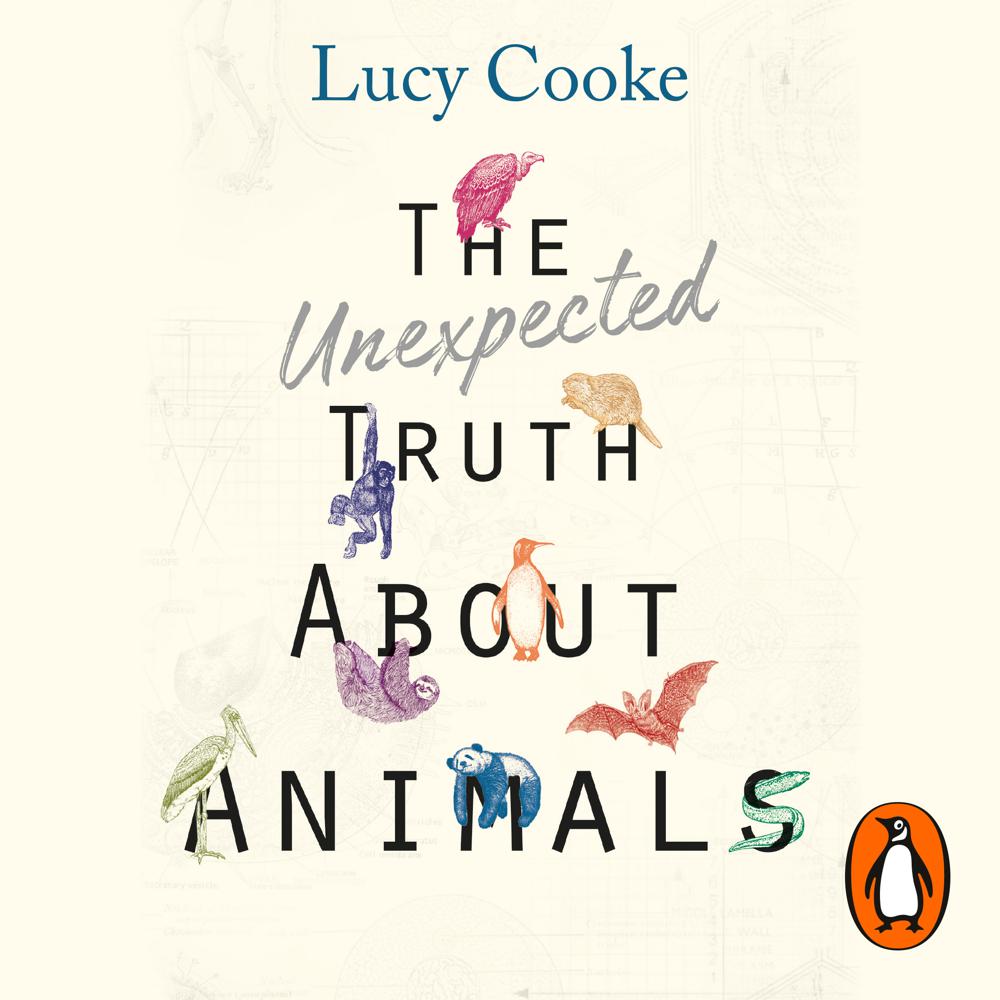 Narrated By: Lucy Cooke
Duration: 10 hours and 28 minutes
What to expect
Random House presents the audiobook edition of The Unexpected Truth About Animals, written and read by Lucy Cooke.
History is full of strange animal stories, invented by the brightest and most influential, from Aristotle to Disney, and they reveal as much about us and the things we believe as they do about the animals they misrepresent. We once thought that eels were born from sand, that swallows hibernated under water, and that bears gave birth to formless lumps that were licked into shape by their mothers.
Zoologist Lucy Cooke unravels many such myths, revealing the facts she's uncovered while sniffing out vultures, snooping on sloths and stalking drunk moose.
The Unexpected Truth About Animals is in equal parts astonishing, illuminating and laugh-out-loud funny. Starring: feminist hyenas; perverted penguins, exploding bats and frogs in taffeta trousers...
'Eye-opening, informative and very funny!' - Chris Packham
Genre
Wildlife: general interest, The Earth: natural history: general interest, Zoology & animal sciences, Animals & society, Humour, Folklore, myths & legends
Listen to a sample
A bloody fabulous read. Thoroughly recommend.
Lucy Cooke's The Unexpected Truth About Animals was a joy from beginning to end. Who could resist a writer who argues that penguins have been pulling the wool over our eyes for years, and that, far from being cute and gregarious, they are actually pathologically unpleasant necrophiliacs?
Best science pick.
Sigmund Freud's first paper involved the dissection of eels in an attempt to locate their testes. To his frustration, Freud failed to find any. The eel's life cycle remains slippery, notes natural-history broadcaster Lucy Cooke in her deeply researched, sassily written history of "the biggest misconceptions, mistakes and myths we've concocted about the animal kingdom", spread by figures from Aristotle to Walt Disney. Other chapters spotlight the sloth, vulture, hippopotamus, panda, chimpanzee and others, and dismantle anthropocentric clichés with scientific,
global evidence.
A riot of facts....Cooke scores a series of goals with style and panache.
Beautifully written, meticulously researched, with the science often couched in outrageous asides, this is a splendid read. In fact, I cannot remember when I last enjoyed a non-fiction work so much.