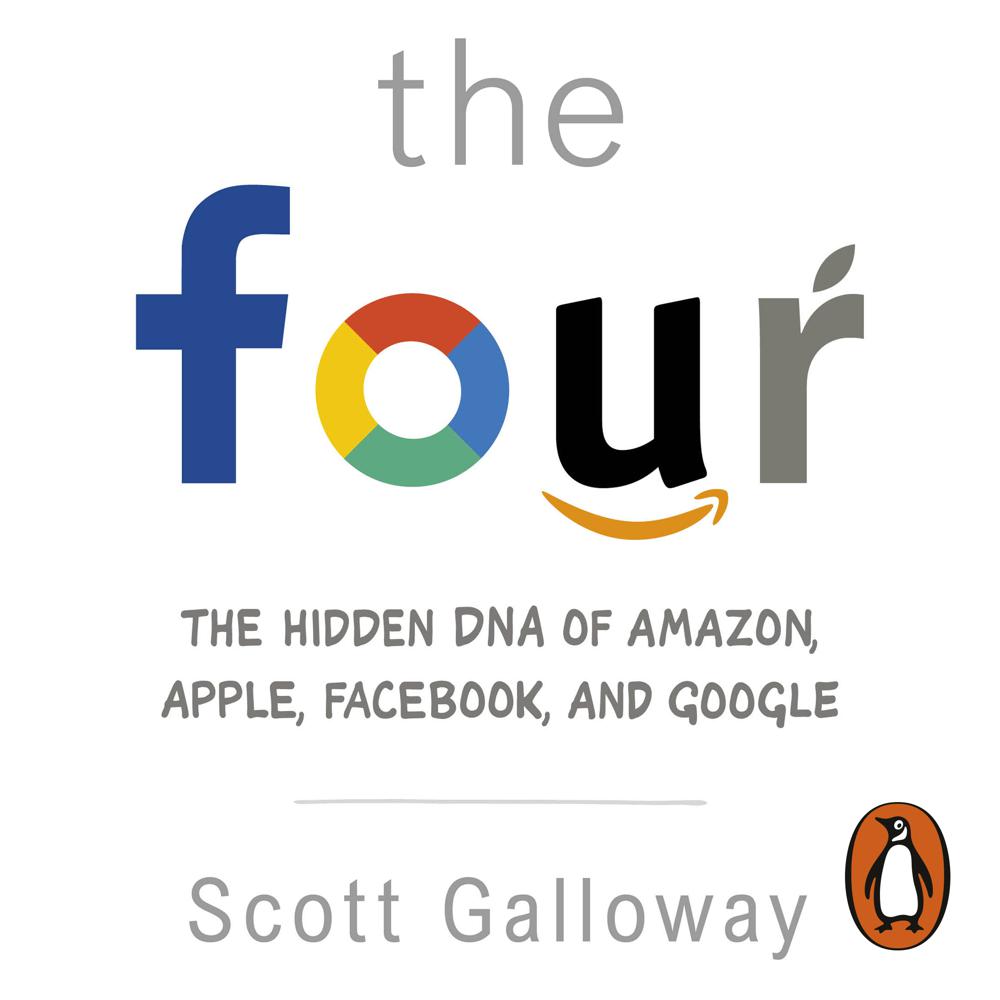 Narrated By: Jonathan Todd Ross
Duration: 8 hours and 32 minutes
What to expect
Random House presents the audiobook edition of The Four by Scott Galloway, read by Jonathan Todd Ross.

For all that's been written about the Four over the last two decades, no one has captured their power and staggering success as insightfully as Scott Galloway.

Instead of buying the myths these compa­nies broadcast, Galloway asks fundamental questions. How did the Four infiltrate our lives so completely that they're almost impossible to avoid (or boycott)? Why does the stock market forgive them for sins that would destroy other firms? And as they race to become the world's first trillion-dollar company, can anyone chal­lenge them?

In the same irreverent style that has made him one of the world's most celebrated business professors, Galloway deconstructs the strategies of the Four that lurk beneath their shiny veneers. He shows how they manipulate the fundamental emotional needs that have driven us since our ancestors lived in caves, at a speed and scope others can't match. And he reveals how you can apply the lessons of their ascent to your own business or career.

Whether you want to compete with them, do business with them, or simply live in the world they dominate, you need to understand the Four.
Genre
Business & Management, Economics
Listen to a sample
Well argued and accessible... refreshingly clear-eyed
This analysis of the rise of Amazon, Apple, Faceboook and Google stands out because it adds significantly to the tide of criticism currently sweeping over Silicon Valley
Full of sharp insights and unconventional views
Scott Galloway's The Four is a bareback ride upon the four horses of the economic apocalypse– Apple, Amazon, Facebook and Google. It is a timely exposition of the nature and concentration of power in the world today and, as a result, is much more than just a business book…The book contains more insights and provocative ideas than Amazon has Boeing 767s… My recommendation is to walk down to your local book store and buy this– or more likely, buy it on Amazon.
The Four is a fantastic, provocative book about where we are now and where we are going.