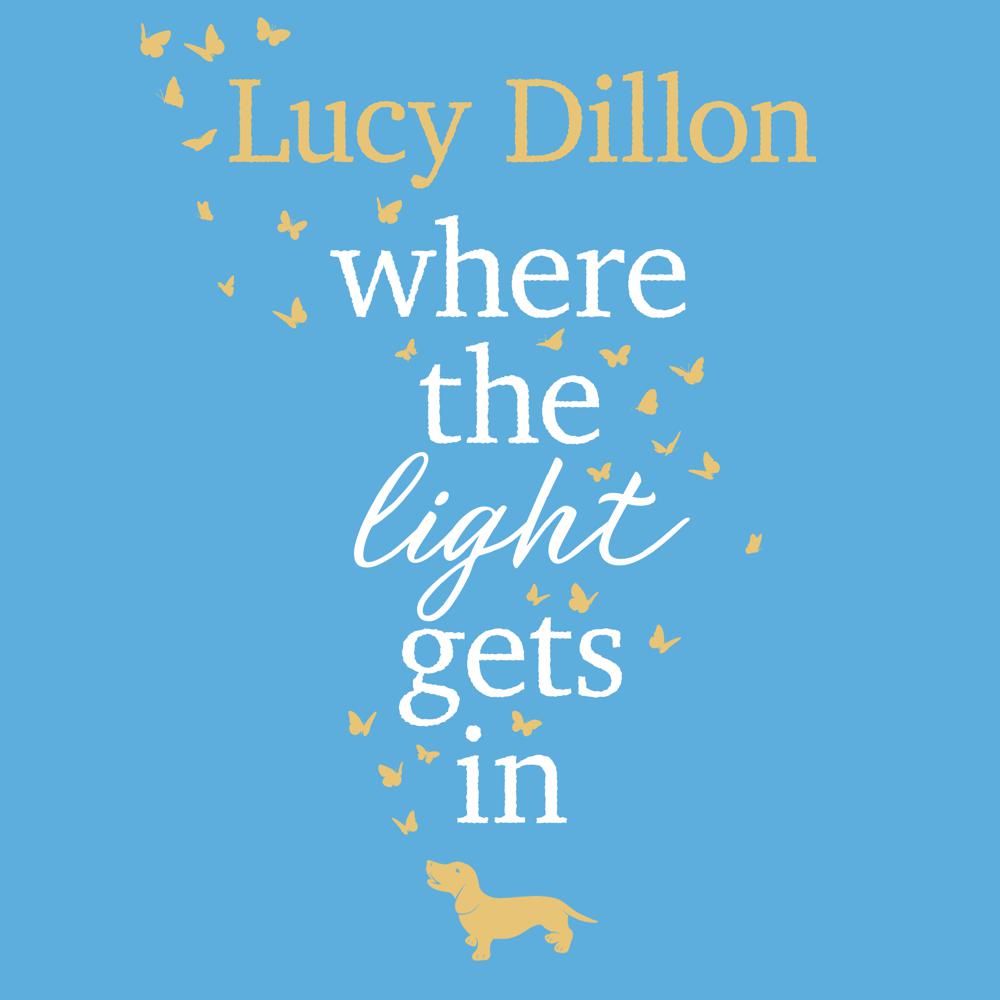 Narrated By: Karen Cass
Duration: 14 hours and 10 minutes
What to expect
Random House presents the audiobook edition of Where The Light Gets In by Lucy Dillon, read by Karen Cass.

The inspiring, life-enhancing and evocative new novel from the bestselling author of A Hundred Pieces of Me and All I Ever Wanted. 'No one tugs at the heartstrings quite like Lucy Dillon' Red magazine

'You know those cracks in your heart, Lorna, where things didn't work out, but you picked yourself up and carried on? That's where the fear gets out. And where the light gets in.'
It was Betty, defiant to the end, who sent Lorna back to Longhampton. If Lorna's learned one thing from Betty it's that courage is something you paint on like red lipstick, even when you're panicking inside. And right now, with the keys to the town's gallery in her hand, Lorna feels about as courageous as Betty's anxious little dachshund, trembling beside her.
Lorna's come home to Longhampton to fulfil a long-held dream, but she knows, deep down, there are ghosts she needs to lay to rest first. This is where her tight-knit family shattered into silent pieces. It's where her unspoken fears about herself took root and where her own secret, complicated love began. It's not exactly a fresh start.
But as Lorna – and the little dog – tentatively open their cracked hearts to old friends and new ones, facing hard truths and fresh promises, something surprisingly beautiful begins to grow around the gallery, something so inspirational even Lorna couldn't have predicted the light it lets into her world . . .
Praise for Lucy Dillon:
'Bittersweet, lovely and ultimately redemptive; the kind of book that makes you want to live your own life better' Jojo Moyes
'This vibrant and uplifting novel has not only entertained me hugely, but made me change the way I look at life.' Katie Fforde
'Satisfying and clever and deeply moving' Sophie Kinsella
Genre
Modern & contemporary fiction, Contemporary romance, Family life fiction, Narrative theme: Sense of place
Listen to a sample
Dillon has delivered another blinder . . . A bittersweet, moving examination of letting go and trusting one's own instincts in the face of self-doubt.
Life-affirming, funny and authentic, Lucy Dillon's plot builds to a perfectly pitched emotional climax which will have you reaching for the tissues.
Lucy Dillon's books never fail to make me happy.
Where the Light Gets In is full of love, truth, art and dogs. I absolutely loved it.
A beautiful insightful and tender story. I feel bereft for having finished it.