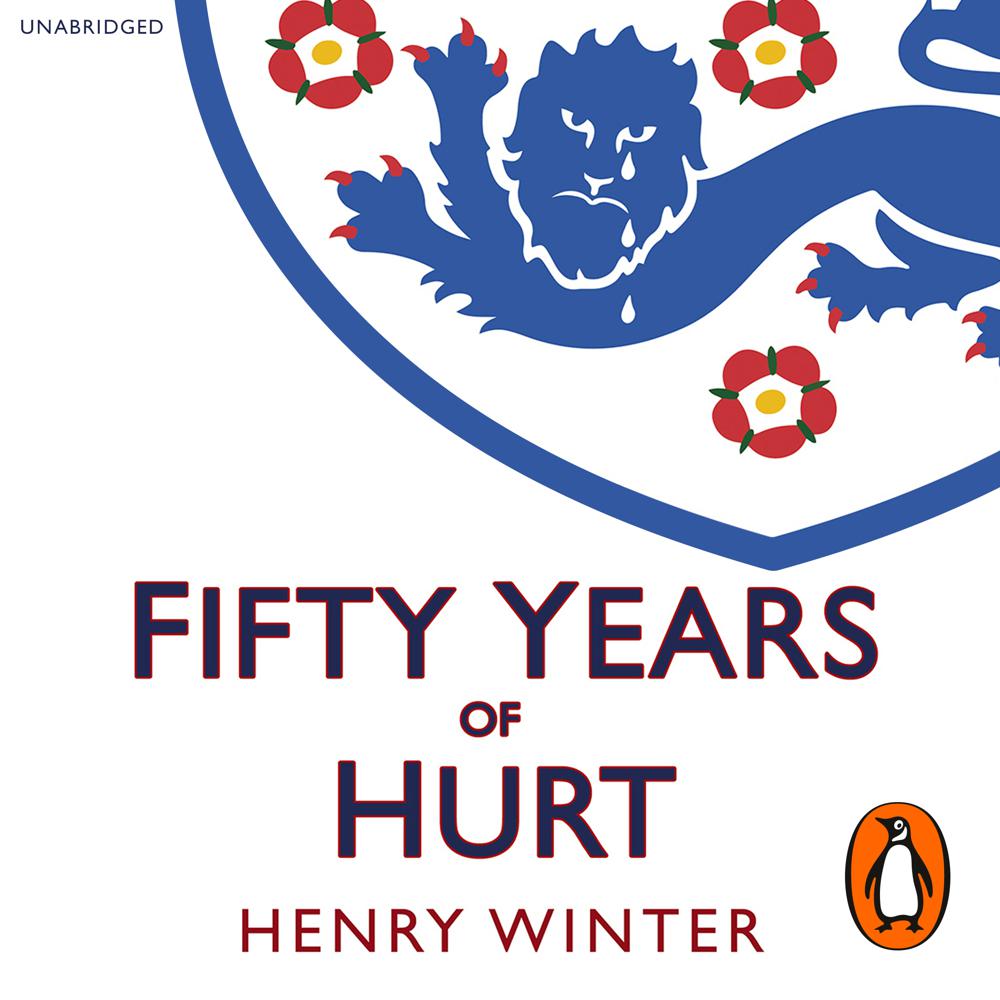 Narrated By: Charlie Anson
Duration: 14 hours and 4 minutes
What to expect
'England invented football, codified it, became champions of the world in 1966 but humiliatingly then forgot how to play the greatest game of all. England took their eye off a ball they arrogantly thought they owned, allowing other nations to run off with it.'
It has been Fifty Years of Hurt since Bobby Moore lifted the World Cup trophy at Wembley, and in this groundbreaking book, Henry Winter will address the state England are in on the golden anniversary of their greatest moment. Part lament, part anatomy of an obsession, both personal and collective, it analyses the truth behind the endless excuses, apportions the blame for the crimes against English football, but is also a search for hope and solutions.
Fifty Years of Hurt weaves more than forty exclusive interviews with the biggest names in the game - Jack Charlton, Alan Mullery, Peter Shilton, Glenn Hoddle, John Barnes, Chris Waddle, Gary Lineker, Ian and Mark Wright, Alan Shearer, Michael Owen, Frank Lampard, Steven Gerrard, Roy Hodgson - with a narrative dissection of the highs and lows of five decades of football. And as well as players and managers, Henry Winter talks to the fans, to agents, to officials, to the governing bodies, about every aspect, good and bad, of English football, to provide answers to the question: 'where did it all go wrong?'.
It is a passionate journey by a writer with vast personal insight into the national team, with unprecedented access to all areas of the game, but also by a fan who wants his England back. The Fifty Years of Hurt must end.
Genre
Association football (Soccer), Social & cultural history
Listen to a sample
Deeply felt, highly readable and enjoyable.
A wholly original work on arguably the biggest topic in football. Winter has a wonderful turn of phrase and his skilful hand is necessary because the subject matter is so well known. The recontextualisation of the past as a means to understand the present is this book's gift. Winter is justifiably proud of his attendance at every England match since 1993, and his asides, observations and anecdotes are what elevate this above other accounts of the Three Lions. History suggests that Winter's tale is likely to remain relevant for years to come.
Powerful... Winter feels the pain as acutely as any ordinary fan. He also has a mischievous turn of phrase. The quips, however, don't dilute the serious issues he raises. It's a horribly sobering, as well as a revealing and entertaining read.
This is an utterly fascinating, moving and very dramatic book. Great footballing heroes past and present leap from the pages. Never has the beautiful game been more beautifully written about.
Elegaic... Winter's excellent contacts have brought him interviews with key players.