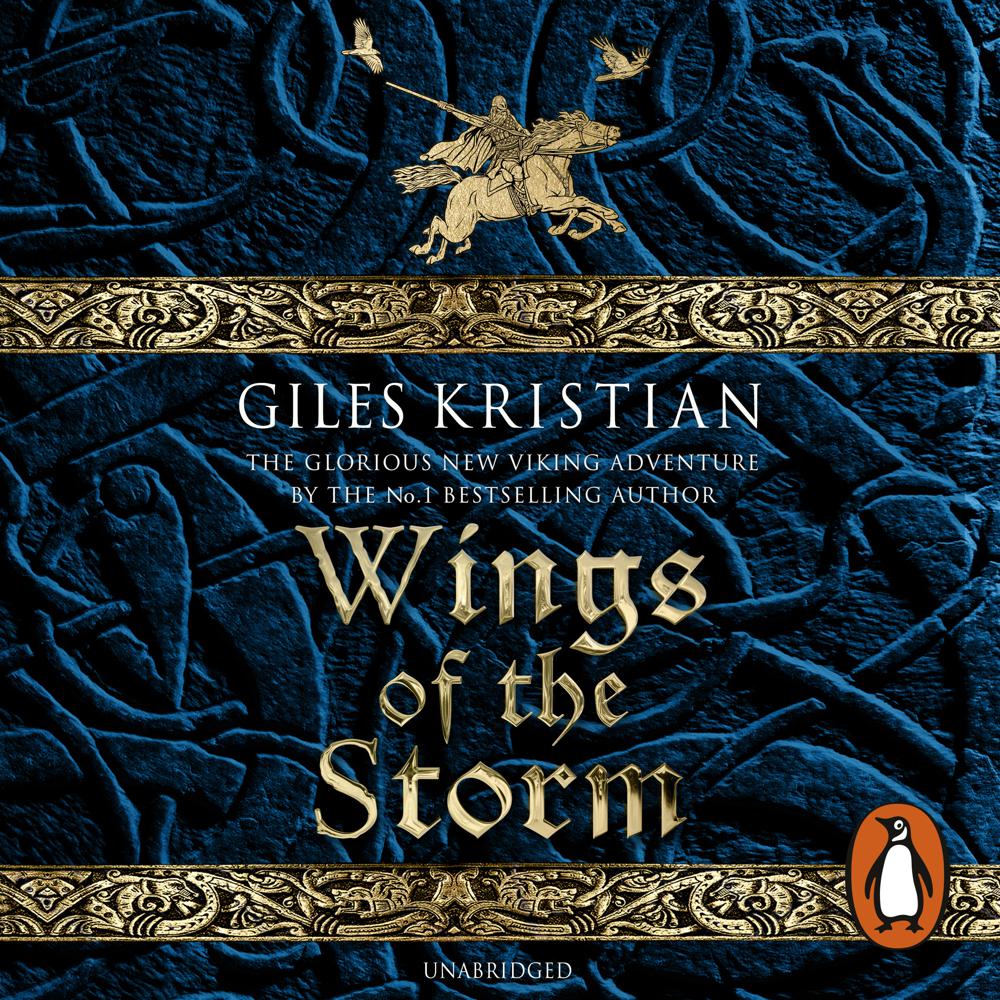 Narrated By: Philip Stevens
Duration: 12 hours and 52 minutes
What to expect
A Viking saga of warmongering, honour and loyalty from the Sunday Times bestselling author of Lancelot, Giles Kristian. Perfect for fans of Bernard Cornwell and Games of Thrones.

"A fitting end to a trilogy that fans of Bernard Cornwell should devour" -- THE TIMES

"The master storyteller...whose books throw the reader headlong into the Viking age." -- BEN KANE

"This remains Viking writing at its best: thrilling in it truest sense, heart-rendering and, yes, glorious." -- MANDA SCOTT

"Probably the best Viking saga I have ever read -- ***** Reader review

"Wonderfully written and researched, the whole series makes the entire Nordic world come alive" -- ***** Reader review

"This trilogy is gripping from start to finish" -- ***** Reader review

*****************************************
THE GODS MUST BE FAVOURED...

Norway, AD 785. A wild place, a place of blood, a place where the gods hold sway . . .

Sigurd Haraldarson and his oathsworn band are winning fame and reputation. But to confront his hated enemy - the oath-breaker and betrayer King Gorm - they must win riches too.

When a daring raid goes wrong, Sigurd finds himself a prisoner of the powerful Jarl Guthrum. Bound like a slave, he is taken to the sacred temple at Ubsola to face the sacrificial knife.

But here Sigurd discovers a potent relic: Gungnir, a great spear that would give him the power to assemble a host strong enough to challenge King Gorm, and avenge the betrayal of his father and the murder of his family.
The roar of Odin and the wild hunt will be as nothing compared to Sigurd's rage, for he and his warriors will be borne on the wings of the storm . . .

Wings of the Storm concludes the Viking saga, started in God of Vengeance and Winter's Fire.
Genre
War, combat & military fiction, Historical adventure fiction, Historical fiction, Generational sagas, Contemporary lifestyle fiction
Listen to a sample
This concludes, in magnificent fashion, Giles Kristian's mighty Viking saga . . . with this marvellous trilogy complete, now is the time to immerse yourself in it, beginning with God of Vengeance.
Nobody writes Viking adventures with the panache, power and sheer plausibility of Giles Kristian . . . with supreme skill and a genuine passion, Kristian weaves what little we know about the religion, culture and codes of Dark Ages Scandinavia into a novel that grips like a limpet on the rocky Norwegian coast and rings absolutely true from first to last. The book plunges you into a gore-drenched, glory-decked time of treacherous jarls and lethal shieldmaidens; a time of dark magic and human sacrifice, of wild hunts and vicious feuds, a time of blood-letting and betrayal. But it is also a time of comradeship and selflessness, when the bonds forged between men, and women, can endure beyond death. It's a time you may never want to leave.
'Warrior-like and bloody, homely and heartfelt, ranging across oceans, yet nestled around hearth fires, Giles Kristian's writing transports you through the Viking world as the thrum, rhythm and holler of the battle field rings out from the page. Wings of the Storm isn't simply an historical novel – it is the glorious embodiment of a time of adventure and passion, of dying old worlds and thrilling new encounters.'
A fitting end to a trilogy that fans of Bernard Cornwell should devour. The big set-piece battle that completes the book is one of the best that I have ever read.
What more could we ask for than a thrilling conclusion to Giles Kristian's epic saga of vengeance and betrayal? Written in his glorious poetic prose with the lift and lilt of the waves beneath every sentence, the sense of the gods pressing in on each page, this remains Viking writing at its best: thrilling in its truest sense, heart-rending, and, yes, glorious…