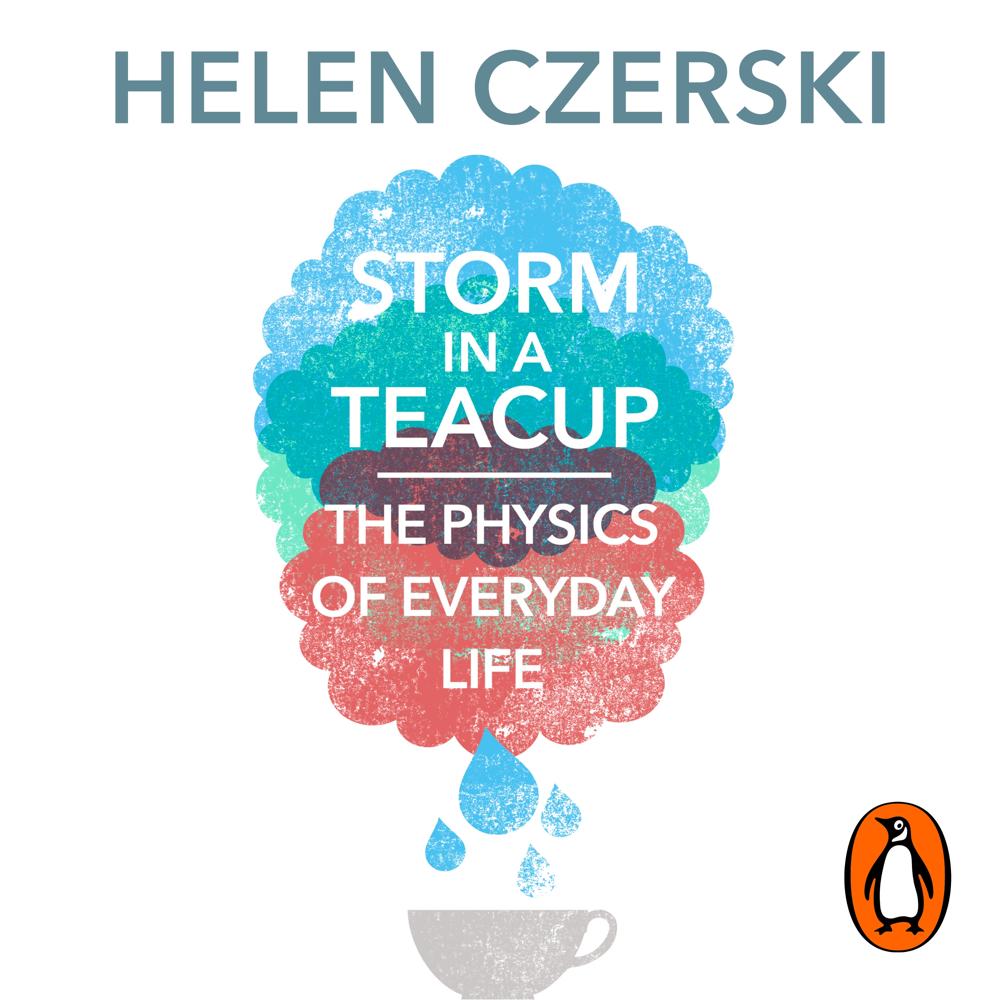 Narrated By: Chloe Massey
Duration: 10 hours and 15 minutes
What to expect
Just as Freakonomics brought economics to life, so Storm in a Teacup brings physics into our daily lives and makes it fascinating.
What is it that helps both scorpions and cyclists to survive? What do raw eggs and gyroscopes have in common? And why does it matter?
In an age of string theory, fluid dynamics and biophysics, it can seem as if the science of our world is only for specialists and academics. Not so, insists Helen Czerski – and in this sparkling new book she explores the patterns and connections that illustrate the grandest theories in the smallest everyday objects and experiences.
Linking what makes popcorn pop to Antarctic winds, coffee stains to blood tests or ketchup bottles to aliens in space, every thread you pull in the fabric of everyday life shows you something new about the intricate patterns of our world.
Read Storm in a Teacup and you will see and understand the world as you never did before.
Genre
Popular science, Physics, Energy, Scientific equipment, experiments & techniques
Listen to a sample
A quite delightful book on the joys, and universality, of physics. Czerski's enthusiasm is infectious because she brings our humdrum everyday world to life, showing us that it is just as fascinating as anything that can be seen by the Hubble Telescope or created at the Large Hadron Collider.
If you've ever felt like understanding how things work is just too big a mountain to climb then read this book. It'll carry you gently to the peak and show you how stunning and beautiful the view is. It is rare that someone can explain that which seems endlessly complex and makes you feel like in fact you'd understood it all along. Helen Czerski's book does just that.
Fun, fascinating and brilliantly well written - 'Right there, in my teacup, I can see the storm.' Me too and I know what it is now.
Helen Czerski's absorbing Storm in a Teacup stands head and shoulders above other popular science books. The little fascinations we left behind in childhood are but her jumping-off points for the really, really big picture ... Hers if the kind of self-assured, endearing nerdishness that doesn't wait to see if you're on board: she pulls you along, anticipating your head-scratching at every fluorescing scorpion and swirling drop of milk in your teacup.
This book is charming, accessible and enthusiastic. Helen invites you in to see the world through a her eyes and understand how a physicist thinks. It's a wonderful way to discover the hidden scientific connections behind the ordinary and everyday.
In a friendly, chatty style that includes anecdotes from her personal and professional life, Czerski manages to make spilled coffee fascinating; tree growth astonishing; telecommunications intuitive.