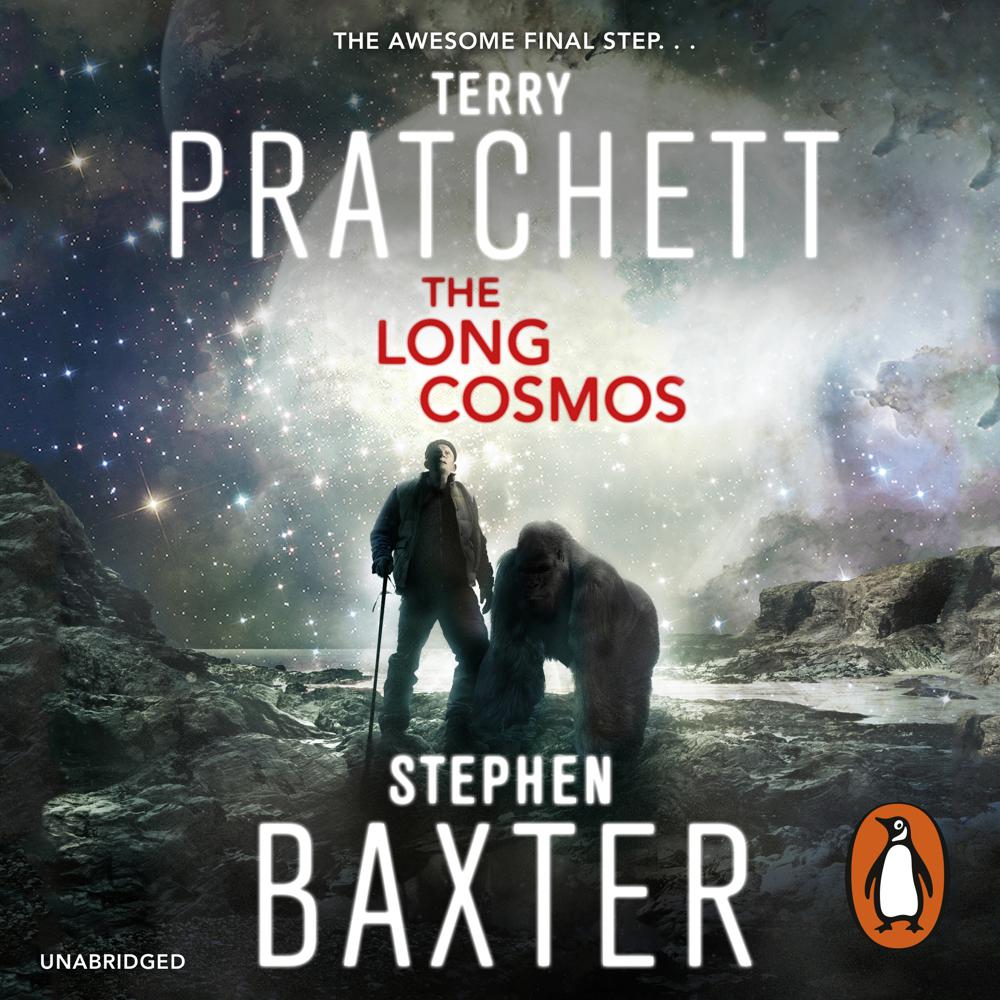 Narrated By: Michael Fenton Stevens
Duration: 12 hours and 22 minutes
What to expect
2070-71. Nearly six decades after Step Day and in the Long Earth, the new Next post-human society continues to evolve.
For Joshua Valienté, now in his late sixties, it is time to take one last solo journey into the High Meggers: an adventure that turns into a disaster. Alone and facing death, his only hope of salvation lies with a group of trolls. But as Joshua confronts his mortality, the Long Earth receives a signal from the stars. A signal that is picked up by radio astronomers but also in more abstract ways – by the trolls and by the Great Traversers. Its message is simple but ts implications are enormous:

JOIN US.

The super-smart Next realise that the Message contains instructions on how to develop an immense artificial intelligence but to build it they have to seek help from throughout the industrious worlds of mankind. Bit by bit, byte by byte, they assemble a computer the size of a continent – a device that will alter the Long Earth's place within the cosmos and reveal the ultimate, life-affirming goal of those who sent the Message. Its impact will be felt by and resonate with all – mankind and other species, young and old, communities and individuals – who inhabit the Long Earths…
Genre
Classic science fiction
Listen to a sample
Inspired . . . something of the poetry and visionary wildness of an author such as Jeff VanderMeer . . . enthralling and thought-provoking in equal measure.
A fine and fitting testament to the work of one of our greatest and much-missed writing legends, and a reminder that in the likes of Stephen Baxter, British science fiction remains in safe-hands.
Intricately described . . . gently immersive . . . Baxter's scientific grounding will make you dwell once more on that chilling quantum idea that to exist is to be observed . . . if you've been following the series from the beginning, this last chapter will make you cry, all on its own.
One of the unexpected delights of the later Pratchett career . . . a novel that comes across as a love letter to science fiction itself, one suffused with a Clarke-like optimism about the future. Baxter, you'd guess, is saluting two old friends here.