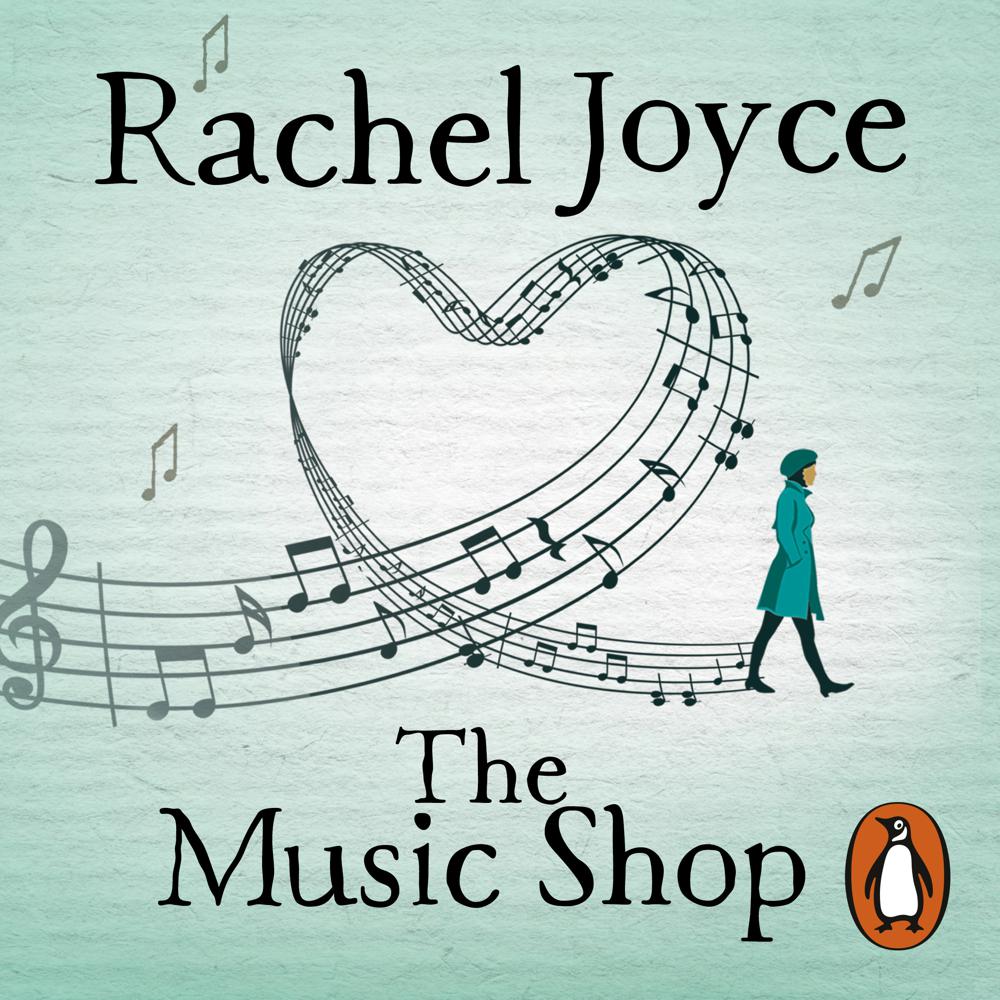 Narrated By: Steven Hartley
Duration: 8 hours and 34 minutes
What to expect
Random House presents the unabridged downloadable audiobook edition of The Music Shop by Rachel Joyce, read by Steve Hartley.

From the author of the world-wide bestseller, The Unlikely Pilgrimage of Harold Fry, a new novel about learning how to listen and how to feel; and about second chances and choosing to be brave despite the odds. Because in the end, music can save us all ...

1988. Frank owns a music shop. It is jam-packed with records of every speed, size and genre. Classical, jazz, punk – as long as it's vinyl he sells it. Day after day Frank finds his customers the music they need.

Then into his life walks Ilse Brauchmann.

Ilse asks Frank to teach her about music. His instinct is to turn and run. And yet he is drawn to this strangely still, mysterious woman with her pea-green coat and her eyes as black as vinyl. But Ilse is not what she seems. And Frank has old wounds that threaten to re-open and a past he will never leave behind ...
Genre
Modern & contemporary fiction, Contemporary romance
Listen to a sample
Rachel Joyce hits all the right notes with her love letter to vinyl… This is the most beautiful ode to music, community and love, that overflows with charm and warmth.
[Joyce] writes with unquestionable charm and and with her considerable heart never far from her sleeve.

Joyce's charm and good-heartedness remain undiminished, as does her ability to create a highly appealing, semi-magical world... and to make us root for her characters all the way.
The Music Shop is wonderful - a tender and moving love story which captures brilliantly the healing, redemptive power of music and its ability to console, empower and reassure. I adored it.
Her speciality is writing with empathy on the quirkier aspects of life...[The Music Shop] has the feel of a summer hit: warm-hearted, unusual and romantic, with a sense of hope pervading all manner of misfortunes...

Joyce's gift is in using simple language to convey profound observations on human nature.
Rachel Joyce tells wonderful stories. In her hands, ordinary lives are given dignity and triumph. She is a champion of humanity, and The Music Shop is no exception. It is a joyous love song that pulses with hope and benevolence and laughter.