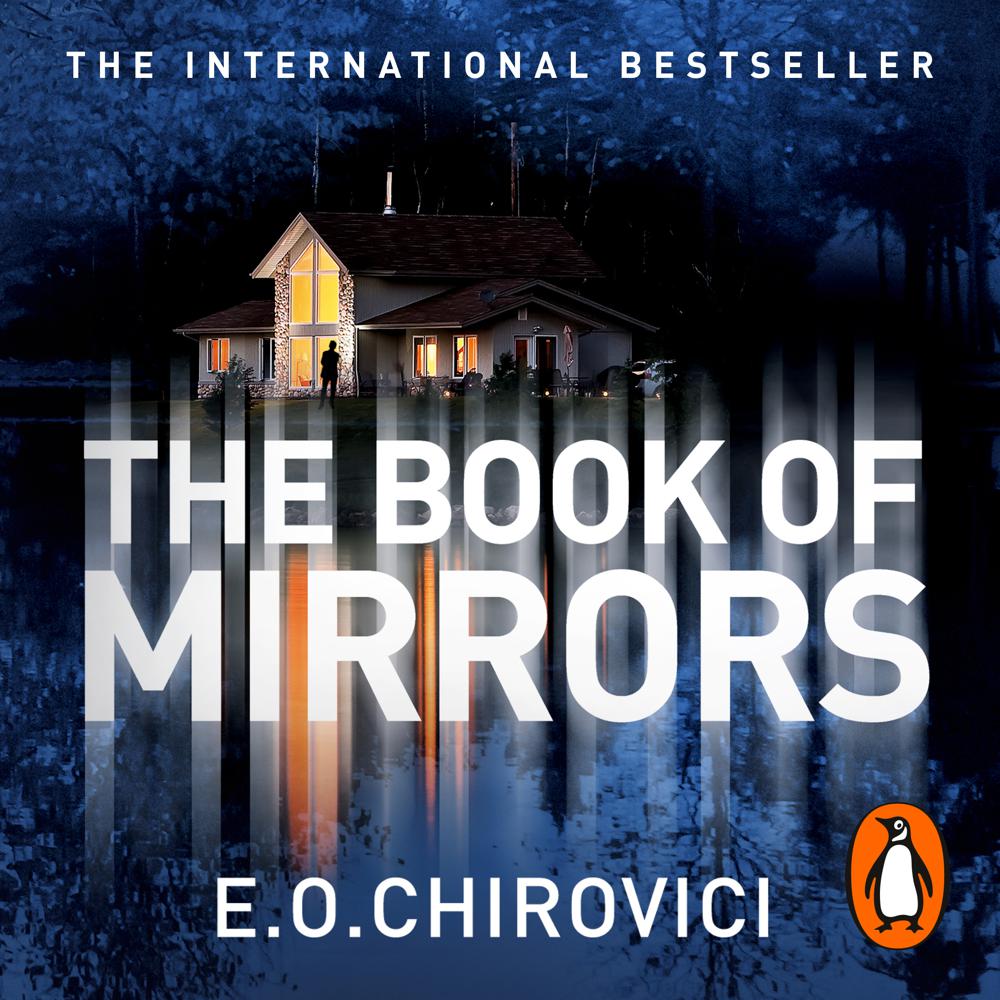 Narrated By: Corey Brill, George Newbern, Jonathan Todd Ross, Pete Simonelli
Duration: 7 hours and 4 minutes
What to expect
Random House presents the unabridged, downloadable audiobook edition of The Book of Mirrors by E.O. Chirovici, read by Corey Brill, Jonathan Todd Ross, Pete Simonelli and George Newbern.
THE ONE BOOK YOU WON'T FORGET IN 2017
A gripping psychological thriller full of hidden fragments and dark reflections.
How would you piece together a murder?
Do you trust other people's memories?
Do you trust your own?
Should you?
Princeton, 1987: renowned psychologist Professor Joseph Weider is brutally murdered.
New York, twenty-five years later: literary agent Peter Katz receives a manuscript. Or is it a confession?
Today: unearth the secrets of The Book of Mirrors and discover why your memory is the most dangerous weapon of all.
Already translated into 37 languages, The Book of Mirrors is the perfect novel for fans of psychological suspense and reading group fiction.
Praise for The Book of Mirrors
'Intelligent and sophisticated - a crime story told the way Picasso painted pictures. Highly recommended.' Lee Child
'A literary thriller - complex, gripping and a beautiful read.' Jenni Murray
'An elegant, gripping, multi-layered tale about the illusory nature of truth and memory. I loved it.' Tammy Cohen
'The Book of Mirrors is exactly what I look for in a thriller: a great concept, brilliantly executed, smarter than it seems and knotty enough to keep you guessing. Like the best stories about memory, it leaves the reader wondering what's true and what isn't.' - James Smythe
'This Romanian author's debut novel in English is an agile and provocative exploration the tricks memory can play' - Sunday Times
'An impressive first novel, intelligent and well written' - The Times
This twisty, brilliantly written tale of a grisly unsolved murder at Princeton asks if we can truly trust our own memories. This nuanced, multi-layered book has a cracking plot to boot and will be devoured by thriller fans - Sun
'slippery murder mystery' - Irish Independent
'Intricately plotted … Faulty memories, outright lies, and secrets make it hard to know whom to believe. The action builds to a crafty and believable resolution.' Publisher's Weekly
'I read The Book of Mirrors in a single sitting. It's a brilliant novel that is utterly compelling' Jo's Book Blog
'Beautifully written, with a very clever structure' Fully Booked
'This is as much a whydunit as a whodunit and the reader is drawn deeper into a web of ruthless ambition, manipulation and revenge.' The Bookbag
Genre
Modern & contemporary fiction, Crime & mystery fiction, Thriller / suspense fiction, Psychological thriller
Listen to a sample