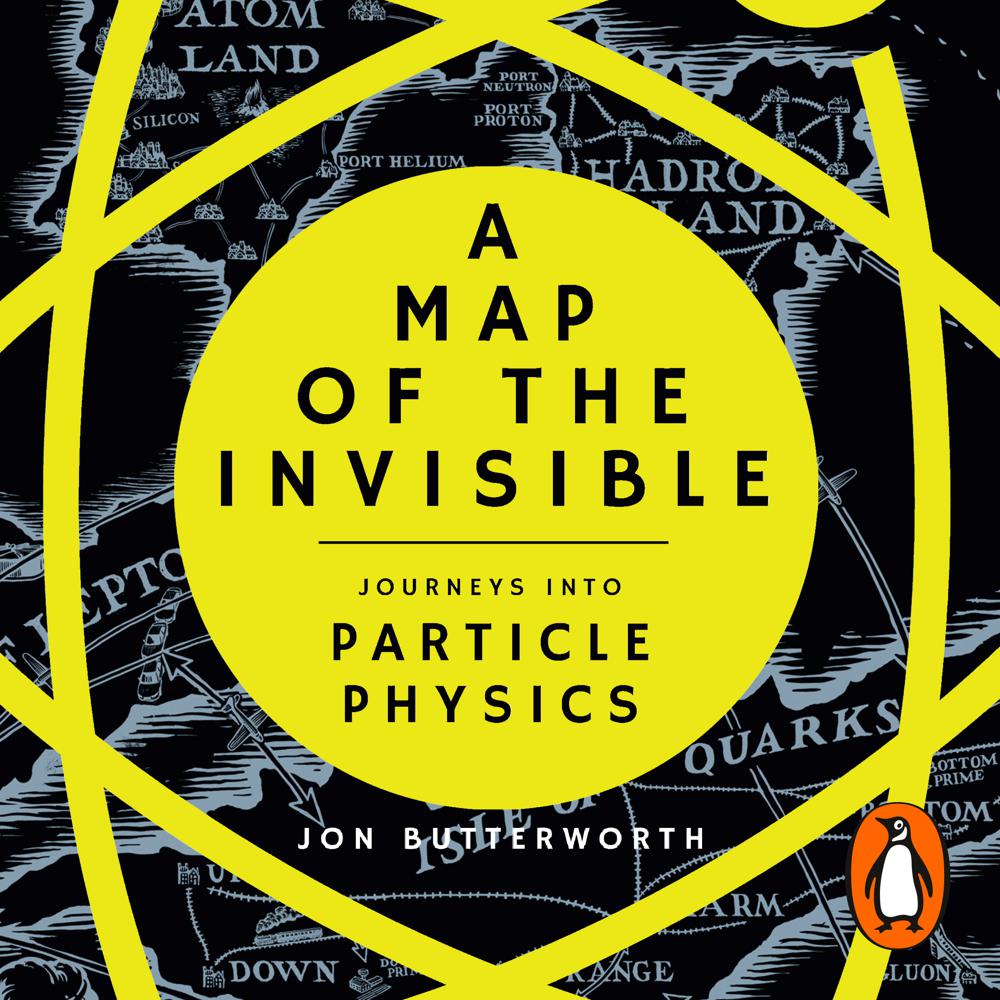 Narrated By: Wayne Forester
Duration: 6 hours and 35 minutes
What to expect
Random House presents the audiobook edition of A Map of the Invisible by Jon Butterworth, read by Wayne Forester.

'A magnificent, compelling and insightful voyage to the frontier of knowledge from a great writer with a deep understanding.' Brian Cox
What is the universe really made of? How do we know? Follow the map of the invisible to find out...
Over the last sixty years, scientists around the world have worked together to explore the fundamental constituents of matter, and the forces that govern their behaviour. The result, so far, is the 'Standard Model' of elementary particles: a theoretical map of the basic building blocks of the universe. With the discovery of the Higgs boson in 2012, the map as we know it was completed, but also extended into strange new territory.
A Map of the Invisible is an explorer's guide to the Standard Model and the extraordinary realms of particle physics. After shrinking us down to the size of a sub-atomic particle, pioneering physicist Jon Butterworth takes us on board his research vessel for a journey in search of atoms and quarks, electrons and neutrinos, and the forces that shape the universe. Step by step, discovery by discovery, we journey into the world of the unseen, from the atom to black holes and dark matter, and beyond, to the outer reaches of the cosmos and the frontiers of human knowledge.
Beautifully illustrated, with gradually evolving maps offering an inventive visual glossary as the journey progresses, A Map of the Invisible provides an essential introduction to our world, and to particle physics. It is a landmark work of non-fiction by one of the great scientists and science writers of today.
Genre
Particle & high-energy physics, Atomic & molecular physics, Nuclear physics, Electricity, electromagnetism & magnetism, Classical mechanics
Listen to a sample
A magnificent, compelling and insightful voyage to the frontier of knowledge from a great writer with a deep understanding.
Yearning for a late holiday? Bosonia, the Isle of Leptons and farthest Antimatter beckon in this bracing voyage into particle physics, captained by experimental physicist Jon Butterworth. Ever an original writer, he maps the territory of the standard model and beyond, elucidating in turn wave–particle duality, the quantum field and the subatomic realm, all the way to ripples in space-time and the hunt for the Higgs boson (which, as a veteran of the Large Hadron Collider at Europe's physics lab CERN, he navigates expertly). Sea legs achieved, you're ready for wilder shores, such as the Dirac–Milne universe.