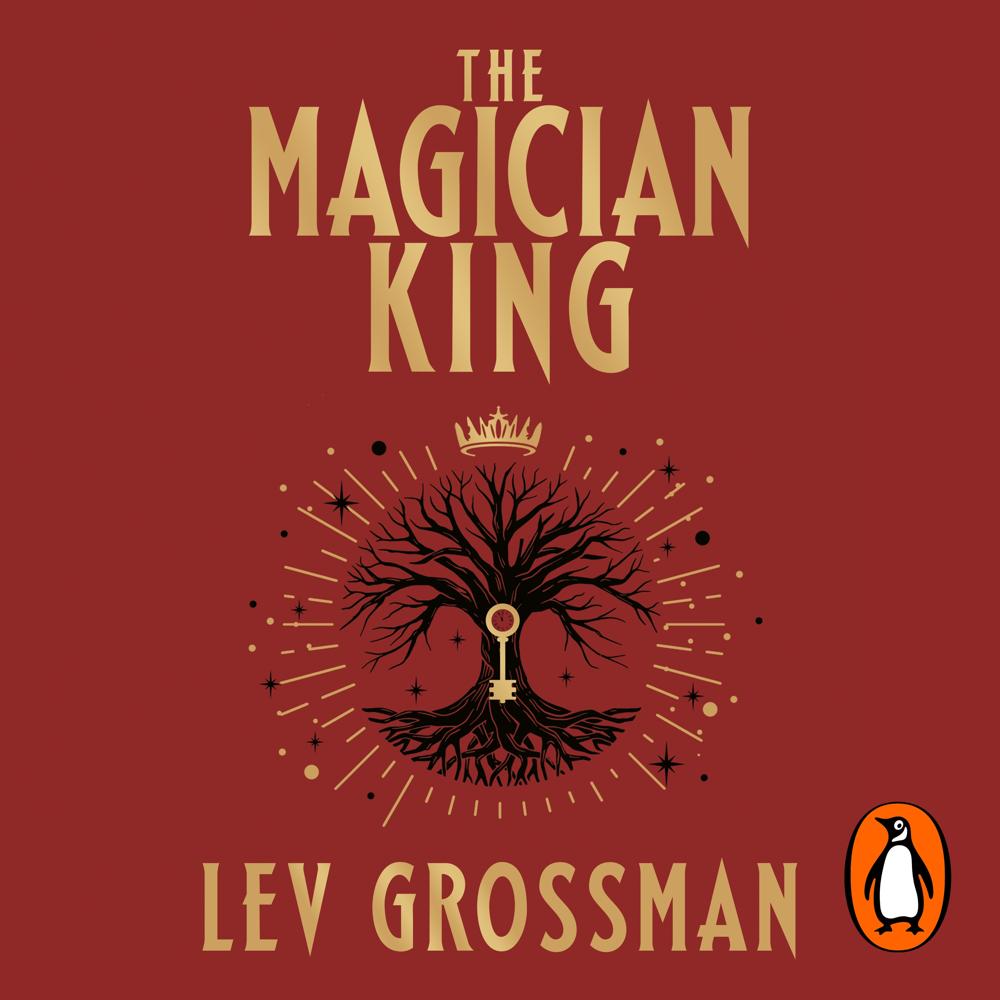 Narrated By: Mark Bramhall
Duration: 15 hours and 48 minutes
What to expect
Meet Quentin Coldwater, king of the bizarre and wonderful land of Fillory. But he is getting restless, even in heaven a man needs a little adventure. So when a steward is murdered on a morning's hunt Quentin gets exactly that. But this quest is like no other. What starts as a glorified cruise to faraway lands soon becomes the stuff of nightmares...

The Magician King is a grand voyage into the dark, glittering heart of magic, an extraordinary journey that allows the imagination to run riot and proves Grossman is the modern heir to C.S. Lewis.

This is a book like no other.
Genre
Modern & contemporary fiction, Fantasy
Listen to a sample
Grossman's psychologically complex characters and grim reckoning with tragic sacrifice far surpass anything in C.S. Lewis' pat Christian allegory. Fabulous fantasy spiked with bitter adult wisdom-not to be missed.
Somewhere between Juster's Phantom Tollbooth and Narnia, as told by Philip Roth. And The Magician King isn't just Quentin's tale-he is accompanied by Julia, his childhood crush, who wasn't accepted into magic school and went mad as a consequence. Now, broken and bitter, Julia's story puts the magic of The Magicians into a larger context, showing us that the orderly, neat magic of Brakebills College and its gentlemanly wizards are just one edge of a much larger, weirder tapestry that spirals off to the origin of the universe and the great powers that lurk there. Flipping back and forth between Quentin and Julia's story, The Magician King is at once an existential exercise that angrily shakes escapism by its shoulders and demands that life have a purpose, and a story about extraordinary deeds, heroism, magic and love -- all the stuff that makes escapism go. It's a fantastic trick that makes this into a book that entertains and disturbs at the same time
Lev Grossman's novel is full of magic ... stupendous urban fantasy ... The Magician King is Harry Potter for grown-ups who have learned to hate Harry Potter
an excellent follow-up to a brilliant first installment. If you haven't read this series yet, I strongly urge you do so… It is a clever and engaging deconstruction of portal fantasy of the Narnia ilk… The characters remain interesting, sympathetic and nuanced. Grossman's writing is well-composed and well-paced. The humour is well-deployed and understated. The magic is interesting and well-devised… A superb follow-up to The Magicians.
Not since the seemingly never-ending wait for the seventh Harry Potter book have I been so antsy about a release. Lev Grossman's The Magicians was my favorite novel of 2009 by a landslide, cleverly combining aspects of classic fantasy with modern literature and pop culture. With the groundwork in place, Grossman takes us back to Fillory with The Magician King, where Quentin is a powerful sorcerer and a royal monarch-and bored out of his mind. He embarks on a seemingly menial errand to collect back taxes from a faraway island, and stumbles into an epic and momentously important quest to save the magical world. Grossman's trademark eloquent-yet-hip writing style flourishes in this sequel, a creative and entertaining novel well worth the wait