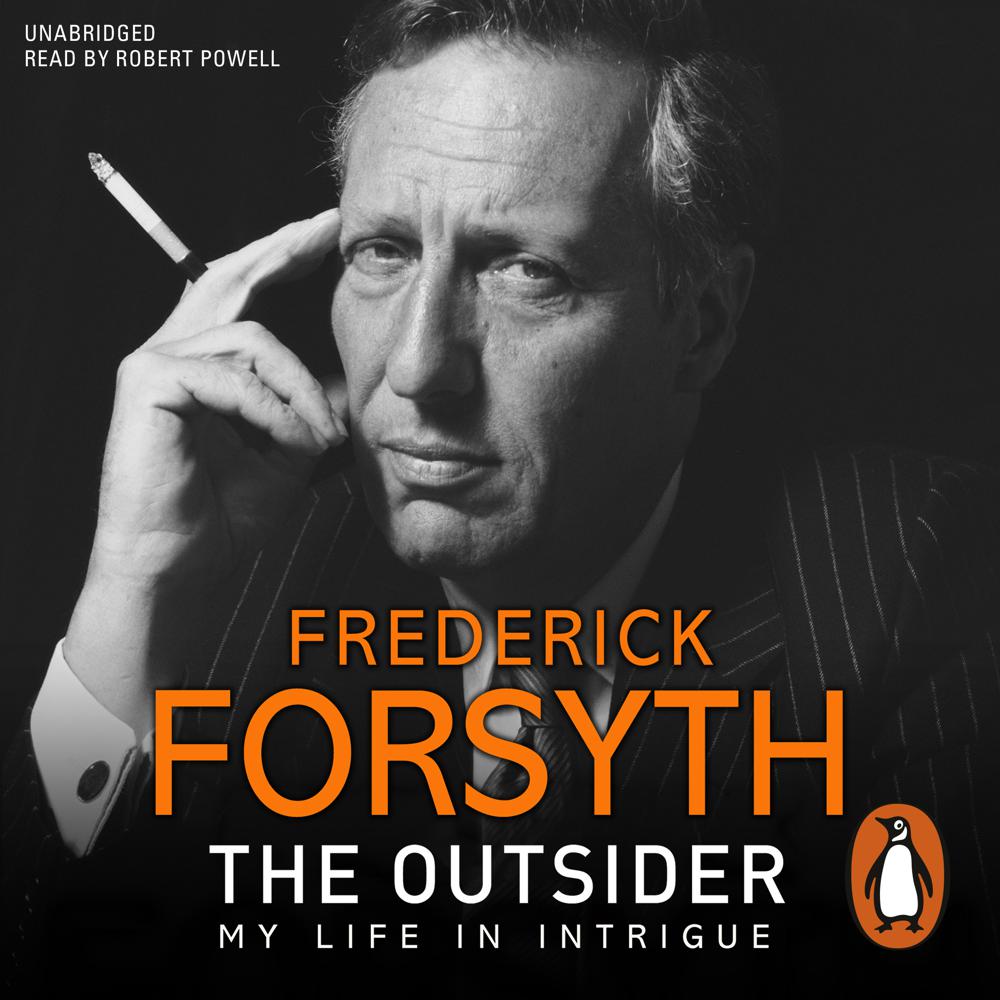 Narrated By: Robert Powell
Duration: 10 hours and 19 minutes
What to expect
Frederick Forsyth has seen it all. And lived to tell the tale.
'We all make mistakes, but starting the Third World War would have been a rather large one. To this day, I still maintain it was not entirely my fault. But I'm getting ahead of myself.

During the course of my life, I've barely escaped the wrath of an arms dealer in Hamburg, been strafed by a MiG during the Nigerian civil war, and landed during a bloody coup in Guinea-Bissau. The Stasi arrested me, the Israelis regaled me, the IRA prompted a quick move from Ireland to England, and a certain attractive Czech secret police agent – well, her actions were a bit more intimate. And that's just for starters.

All of that I saw from the inside. But all that time I was, nonetheless, an outsider.'

Trained first as a pilot, then as a journalist, Frederick Forsyth finally turned to fiction and became one of the most lauded thriller writers of our time. As exciting as his novels, Forsyth's autobiography is a candid look at an extraordinary life lived to the full, a life whose unique experiences have provided rich inspiration for thirteen internationally bestselling thrillers.
Genre
Autobiography: literary, Espionage & secret services, Memoirs, Autobiography: historical, political & military
Listen to a sample
In this engaging level-headed memoir . . . he reminds me of Ian Fleming, a fellow Europhile (in the cultural rather than political sense_ who also honed his writing skills at Reuters. Fleming is more elegant, more playful; Forsyth has more balls.
Forsyth insists that The Outsider is not an autobiography. So I will just say that this is one of the most exciting and enjoyable accounts of an author's life, in vaguely chronological order and written by the author himself, that I have ever read.
The comparison with Bond is apt . . . it may well be the best book he has ever written.
Enjoyed Freddie Forsyth last night. Boy has he lived a full life! And a life so beyond anything most of us can imagine, full of coups, civil wars, spies, and most importantly, typewriters. Great stories.
If there is one memoir to read this autumn, it's Frederick Forsyth's extraordinary life story, The Outsider, which reads like a James Bond novel. The author of The Day Of The Jackal tells his own story and it's clear where the inspiration for so many of his best-selling thrillers came from when you read about his own life, beginning as the RAF's youngest pilot at the age of 19 and carrying on through being captured by the Stasi and threatened by the IRA.