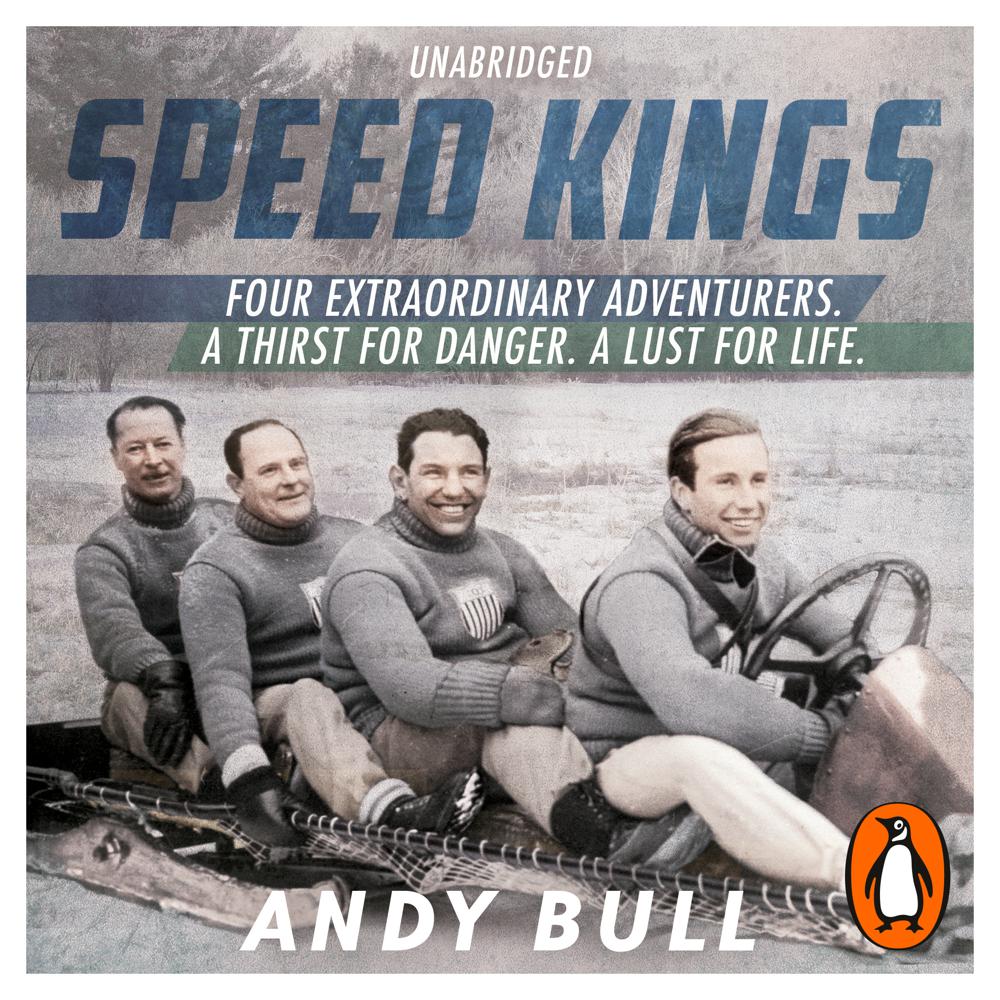 Narrated By: Eric Meyers
Duration: 13 hours and 14 minutes
What to expect
In the 1930s, as the world hurtled towards terrible global conflict, speed was all the rage. It was described by Aldous Huxley as 'the one genuinely modern pleasure', and one of the fastest and most thrilling ways to attain it was through the new sport of bobsledding. Exotic, exciting and above all dangerous, it was by far the most popular event at the Lake Placid Winter Olympics. It required an abundance of skill and bravery. And the four men who triumphed at those Games lived the most extraordinary lives.
Billy Fiske was an infamous daredevil, blessed with a natural talent for driving. He would later become the first American airman to die in the war - flying for the RAF. Clifford Gray was a notorious playboy and a player on both Broadway and Hollywood. Or was he? His identity was a mystery for decades. Jay O'Brien was a gambler and a rogue who, according to one ex-wife, forced women to marry him at gunpoint. And Eddie Eagan, a heavyweight boxer and brilliant lawyer, remains the only man to win gold at both the Summer and Winter Olympics.
This is their story, of loose living, risk-taking and hell-raising in an age of decadence, and of their race against the odds to become the fastest men on ice. We will never see their like again. Especially after the world did descend into that second, terrible global conflict.
Audiobook recorded from the US version of text.
Genre
Biography: sport, Olympic & Paralympic games, History of sport, Winter sports, Nostalgia: general
Listen to a sample
A tale of exceptional sporting bravery... genuinely thrilling. A gripping yarn.
If there's any justice, the winner of the 2015 William Hill Sports Book of the Year will be Andy Bull's Speed Kings which tells the story of the four larger-than-life characters who won bobsleigh Olympic gold at Lake Placid in 1932. The enormous research needed to bring to life the quartet has been a remarkable feat.
Written with great pace and lightness, Speed Kings will enthral anyone who loved Seabiscuit and The Boys in the Boat.
A wonderful story, told in marvellous style.
A rich slice of history about courage and nobility... irresistible personalities. Unlike so many of his peers Fiske saw Nazism early for what it was. He became the first American to join the RAF, flying in the Battle of Britain. This is what makes him worthy of Bull's affectionate attention. It's also what gives the book its cohesion and its last act, which is far more moving than you have a right to expect given all the fun that precedes it. Fiske stays with you. He's the superhero you wish you'd been.