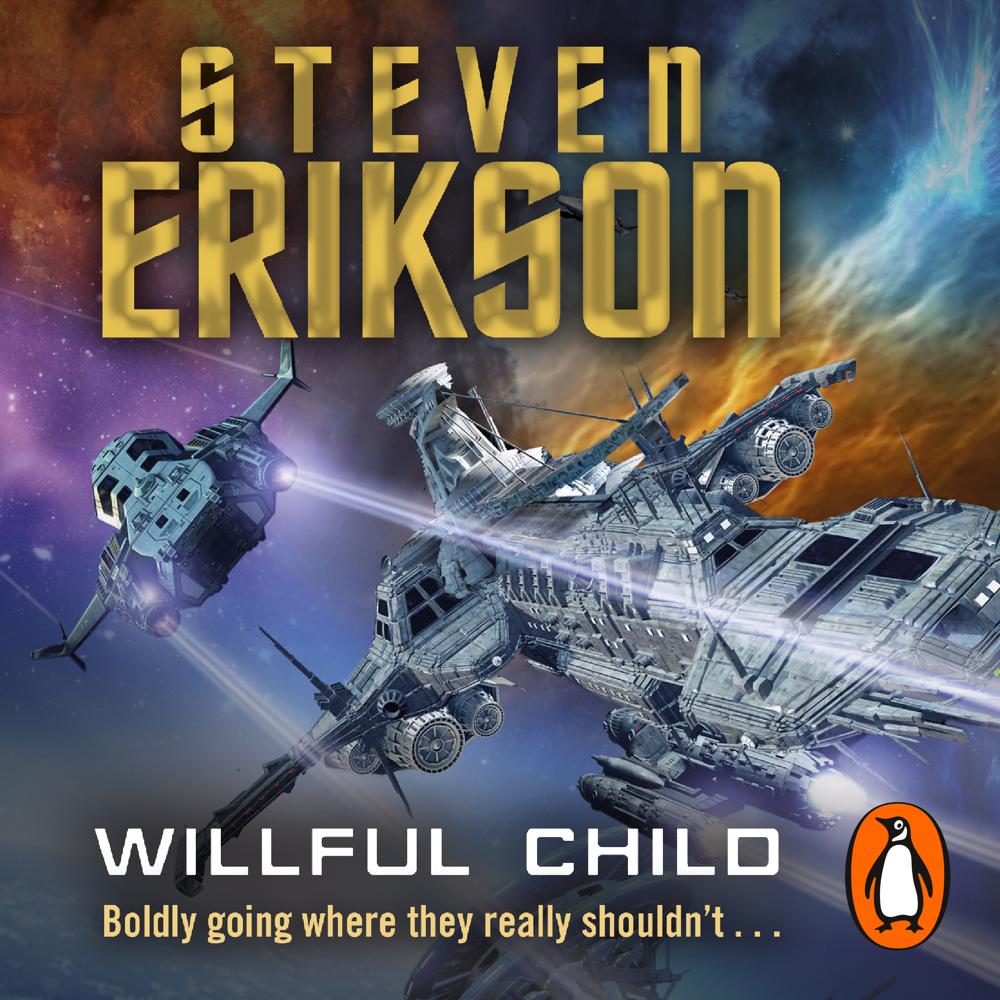 Narrated By: MacLeod Andrews
Duration: 9 hours and 46 minutes
What to expect
These are the voyages of the starship, A.S.F. Willful Child. Its ongoing mission: to seek out strange new worlds on which to plant the Terran flag, to subjugate and if necessary obliterate new life-forms, to boldly blow the...

And so we join the not-terribly-bright but exceedingly cock-sure Captain Hadrian Sawback - think James T Kirk crossed with 'American Dad' - and his motley crew on board the Starship Willful Child for a series of devil-may-care, near-calamitous and downright chaotic adventures through 'the infinite vastness of interstellar space'...

The bestselling author of the acclaimed Malazan Book of the Fallen sequence has taken a life-long passion for 'Star Trek' and transformed it into a hugely entertaining spoof on the whole mankind-exploring-space-for-the-good-of-all-species-but-trashing-stuff-with-a-lot-of-hi-tech-kit-along-the-way type over-blown science fiction adventure. The result is smart. inventive, occasionally OTT and often very funny - a novel that both deftly parodies the genre and pays fond homage to it.
Genre
Science fiction, Adventure fiction, Science fiction: space exploration
Listen to a sample
This comical tale will not only delight space fans but will more than cement him into many readers TBR lists. . . cracking prose alongside an author who knows how to create a tale that readers will just love to get behind . . .will have you chuckling along as it unfurls.
A thrilling and hilarious read...if you are fan of Steven Erikson; if you are a fan of Star Trek; if you are a fan of science fiction, its tropes, and making fun thereof; if you are a fan of comedy, hilarity and spoof; if you are a fan of any of these, or just like a good read that will keep you up into the wee-hours of the morning, then Willful Child by Steven Erikson is simply a must-read!
Willful Child is a love letter to 'Star Trek' and its fans - a pitch-perfect tour de force; Erikson walks a very fine line without ever once stumbling.