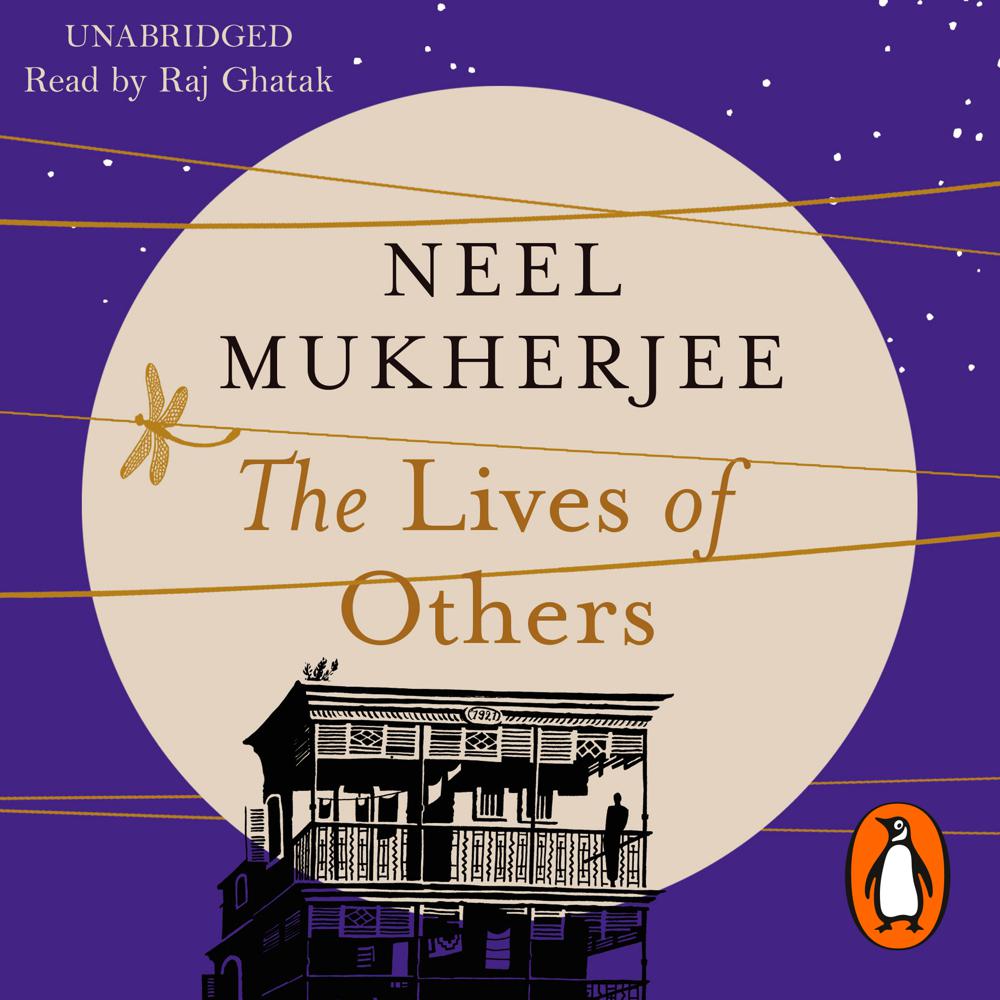 Narrated By: Raj Ghatak
Duration: 21 hours and 53 minutes
What to expect
Random House presents the audiobook edition of The Lives of Others by Neel Mukherjee, read by Raj Ghatak.
***Shortlisted for the Man Booker Prize 2014***
***Shortlisted for the Costa Novel Award 2014***
***WINNER of the Encore Award 2014***
'Ma, I feel exhausted with consuming, with taking and grabbing and using. I am so bloated that I feel I cannot breathe any more. I am leaving to find some air, some place where I shall be able to purge myself, push back against the life given me and make my own. I feel I live in a borrowed house. It's time to find my own… Forgive me…'


Calcutta, 1967. Unnoticed by his family, Supratik has become dangerously involved in extremist political activism. Compelled by an idealistic desire to change his life and the world around him, all he leaves behind before disappearing is this note …
The ageing patriarch and matriarch of his family, the Ghoshes, preside over their large household, unaware that beneath the barely ruffled surface of their lives the sands are shifting. More than poisonous rivalries among sisters-in-law, destructive secrets, and the implosion of the family business, this is a family unravelling as the society around it fractures. For this is a moment of turbulence, of inevitable and unstoppable change: the chasm between the generations, and between those who have and those who have not, has never been wider.
Ambitious, rich and compassionate The Lives of Others anatomises the soul of a nation as it unfolds a family history. A novel about many things, including the limits of empathy and the nature of political action, it asks: how do we imagine our place amongst others in the world? Can that be reimagined? And at what cost? This is a novel of unflinching power and emotional force.
Genre
Modern & contemporary fiction, Generational sagas
Listen to a sample
Rich and engrossing … Consistently vivid and well realised, it confidently covers a great deal of varied social terrain. … Unfailingly interesting
Masterful … His fierce intelligence and sophisticated storytelling combine to produce an unforgettable portrait of one family riven by the forces of history and their own desires.
Deeply affecting and ambitious ... In startling imagery that sears itself into the mind, The Lives of Others excellently exposes the gulf between rich and poor, young and old, tradition and modernity, us and them, showing how acts of empathy are urgently needed to bridge the divides.
Neel Mukherjee has written an outstanding novel: compelling, compassionate and complex, vivid, musical and fierce.
Very ambitious and very successful. … One of Mukherjee's great gifts is precisely his capacity to imagine the lives of others. … Neel Mukherjee terrifies and delights us simultaneously