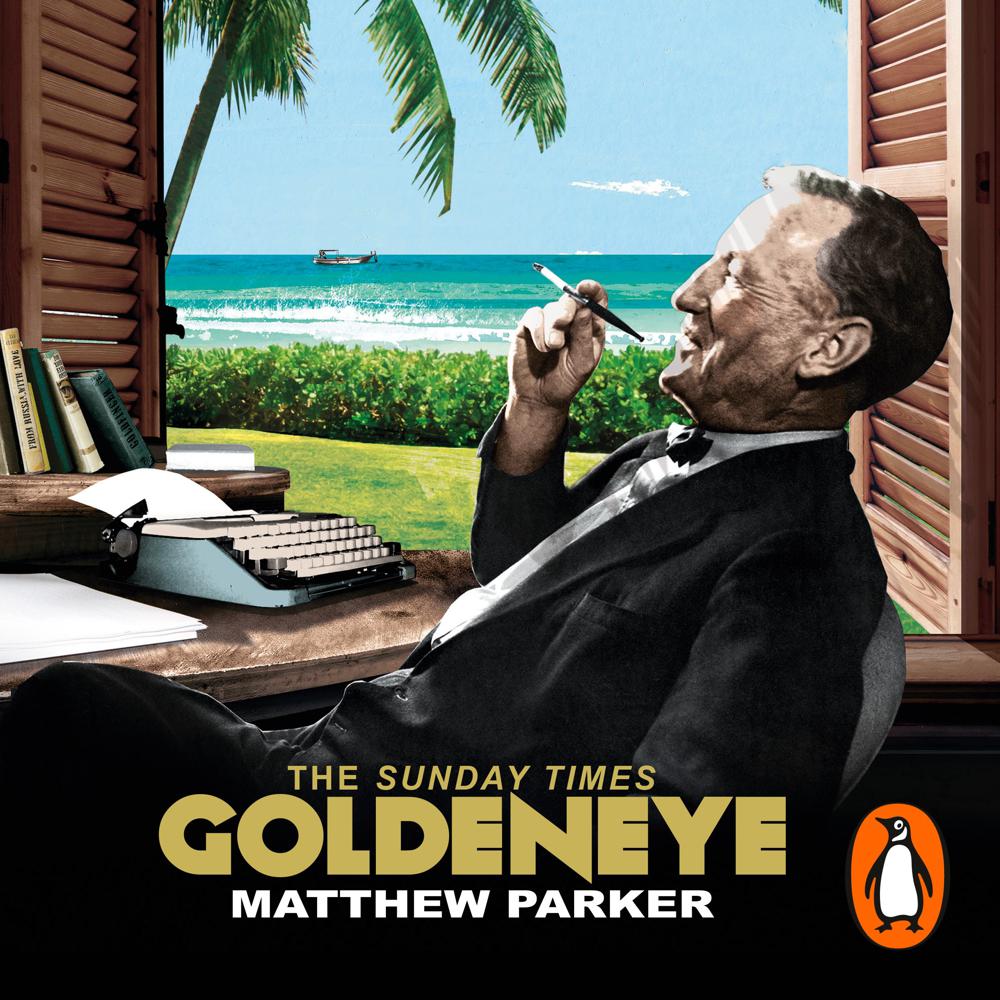 Narrated By: Roy McMillan
Duration: 9 hours and 21 minutes
What to expect
THE TOP 10 SUNDAY TIMES BESTSELLER
'Completely fascinating, authoritative and intriguing' William Boyd
'The big bang on Bond books... Beautiful, brilliant' Tony Parsons

Goldeneye: the story of Ian Fleming in Jamaica and the creation of British national icon, James Bond.
From 1946 until the end of his life, Ian Fleming lived for two months of every year at Goldeneye – the house he built on a point of high land overlooking a small white sand beach on Jamaica's north coast. All the James Bond novels and stories were written here.
Fleming adored the Jamaica he had discovered, at the time an imperial backwater that seemed unchanged from the glory days of the empire. Amid its stunning natural beauty, the austerity and decline of post-war Britain could be forgotten. For Fleming, Jamaica offered the perfect mixture of British old-fashioned conservatism and imperial values, alongside the dangerous and sensual: the same curious combination that made his novels so appealing, and successful. The spirit of the island – its exotic beauty, its unpredictability, its melancholy, its love of exaggeration and gothic melodrama – infuses his writing.
Fleming threw himself into the island's hedonistic Jet Set party scene: Hollywood giants, and the cream of British aristocracy, the theatre, literary society and the secret services spent their time here drinking and bed-hopping. But while the whites partied, Jamaican blacks were rising up to demand respect and self-government. And as the imperial hero James Bond – projecting British power across the world – became ever more anachronistic and fantastical, so his popularity soared.
Drawing on extensive interviews with Ian's family, his Jamaican lover Blanche Blackwell and many other islanders, Goldeneye is a beautifully written, revealing and original exploration of a crucially important part of Ian Fleming's life and work.
Genre
Biography: general
Listen to a sample
[Here are] the glowing sea, the teeming life beneath the waves, and the warm black nights, all of which made their way into the Bond novels... [But] Parker's highly readable account of Fleming's Jamaican life is less Thunderball and more Jean Rhys's Wide Sargasso Sea. Bond himself might have been a touch jealous.
Supremely enjoyable... Matthew Parker has created a completely new picture of Ian, Bond and the role of Jamaica in the making of the legend
The book that James Bond obsessives have been waiting for – a beautiful, brilliant history of Ian Fleming at home at Goldeneye, all of sun-drenched, gin-soaked, bed-hopping colonial Jamaica outside the window and 007 at the moment of his creation. This is the big bang of Bond books.
Matthew Parker's brilliant book Goldeneye is indispensable for anyone interested in the inner life of the enigmatic Ian Fleming and the whole James Bond phenomenon he created.
A superb account of Fleming's Jamaica… well-researched, excellently written… Without Jamaica, it is safe to say, there would have been no Agent 007.