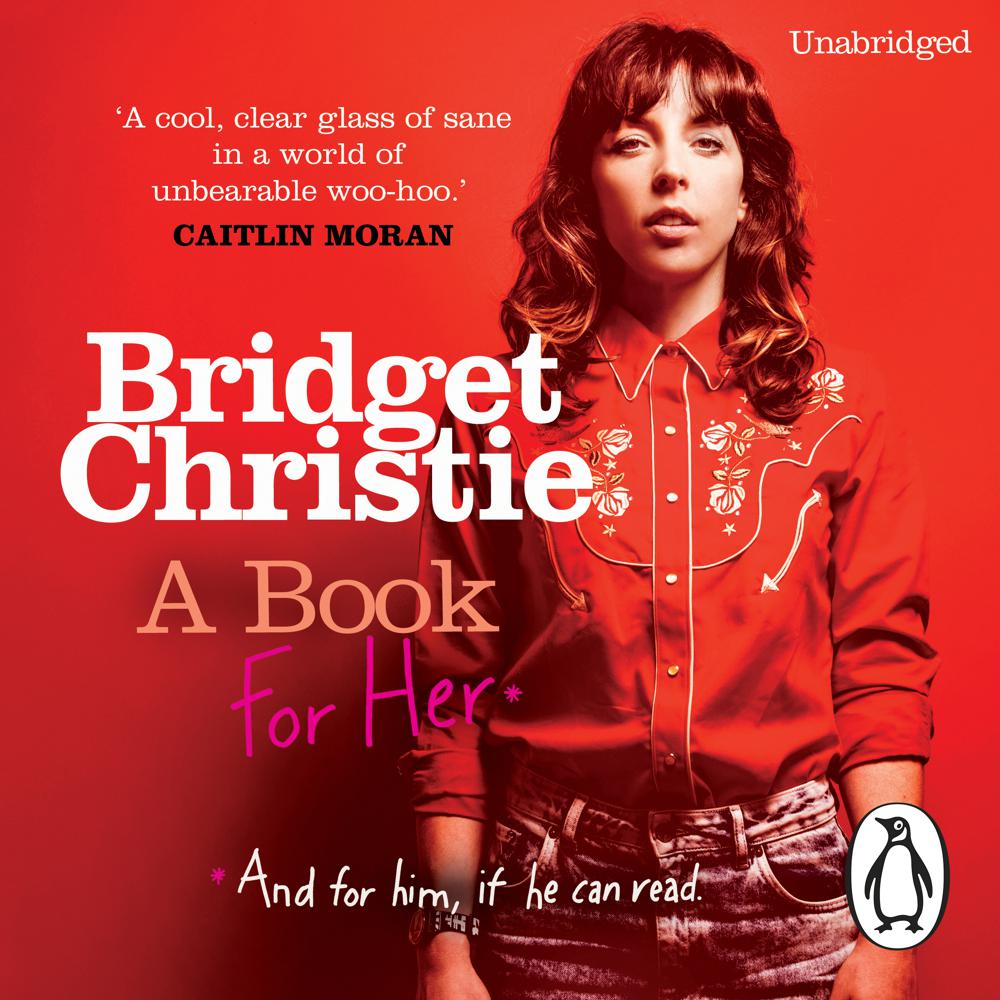 Narrated By: Bridget Christie
Duration: 7 hours and 4 minutes
What to expect
Bridget Christie is a stand-up comedian, idiot and feminist. On the 30th of April 2012, a man farted in the Women's Studies Section of a bookshop and it changed her life forever.
A Book For Her details Christie's twelve years of anonymous toil in the bowels of stand-up comedy and the sudden epiphany that made her, unbelievably, one of the most critically acclaimed British stand-up comedians this decade, drawing together the threads that link a smelly smell in the women's studies section to the global feminist struggle.
Find out how nice Peter Stringfellow's fish tastes, how yoghurt advertising perpetuates rape myths, and how Emily Bronte used a special ladies' pen to write Wuthering Heights.
If you're interested in comedy and feminism, then this is definitely the book for you. If you hate both then I'd probably give it a miss.
"Christie is adept at turning on a sixpence between being comical, or serious, or both at once, and at pricking her own earnestness." Telegraph
'Christie piles derision and tomfoolery upon everyday sexism, while never pretending that jokes alone will solve the problem.' Guardian
Genre
Humour, Memoirs, Gender studies: women & girls, Individual actors & performers, Feminism & feminist theory
Listen to a sample
Fabulous feminist polemical memoir from one of the funniest most astringent women working the upper tier of the British comedy circuit. Scrap that, she's just one of the best in entertainment.
A great feminist stand up, who gets us feminists to laugh at ourselves, as well as at the dinosaurs.
A cool, clear glass of sane in a world of unbearable woo-hoo.
Charm, passion and gallons of wit. Funny books seldom come so committed, nor committed books much funnier.
Part memoir, part laughter-filled rant ... Christie is a lively narrator and provides a sharp balance of hilarity and ideology. A Book For Her is both a searingly accurate portrayal of 21-century womanhood and a proper hoot.