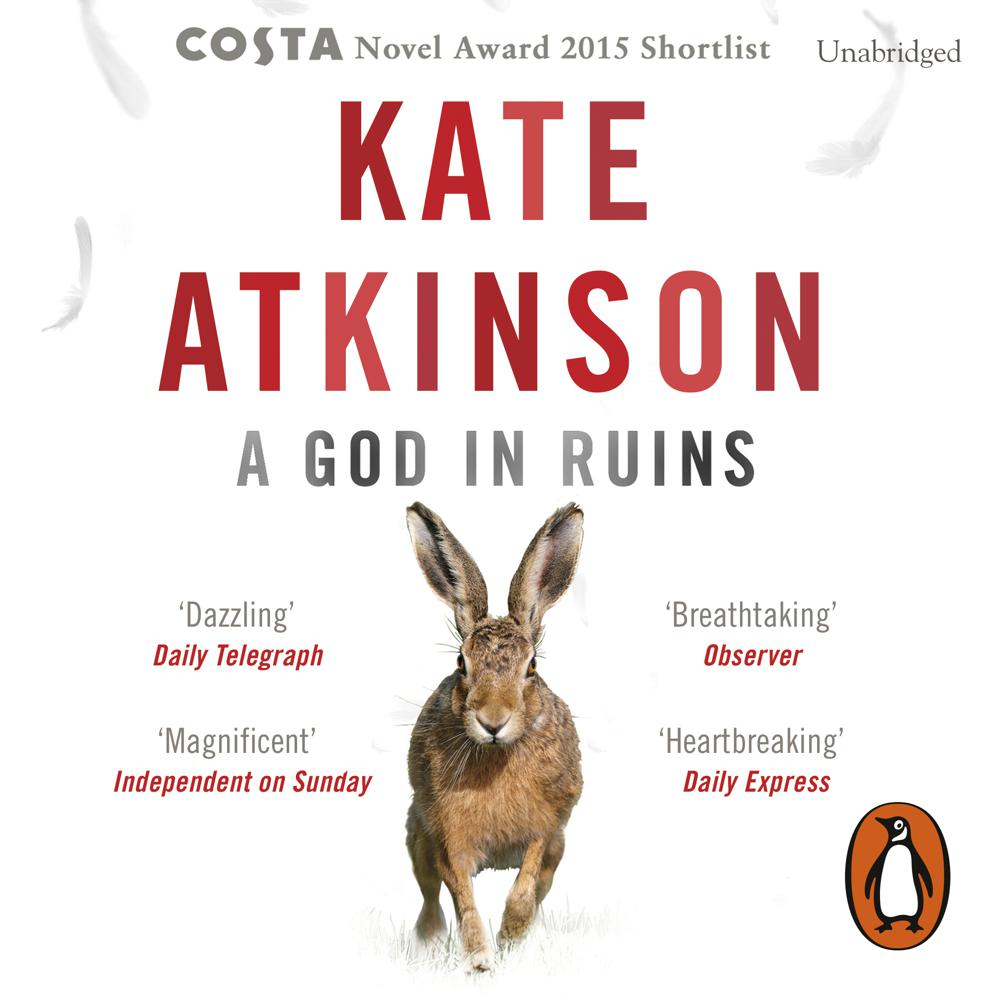 Narrated By: Alex Jennings
Duration: 16 hours and 23 minutes
What to expect
Kate Atkinson's dazzling Life After Life, one of the top selling adult books of 2014, explored the possibility of infinite chances, as Ursula Todd lived through the turbulent events of the last century again and again. In A God in Ruins, Atkinson turns her focus on Ursula's beloved younger brother Teddy – would-be poet, RAF bomber pilot, husband and father – as he navigates the perils and progress of the 20th century. For all Teddy endures in battle, his greatest challenge will be to face living in a future he never expected to have.
A God in Ruins is a masterful companion to Life After Life, and will prove once again that Kate Atkinson is one of the finest novelists of our age.
Genre
Second World War fiction, Fiction: general & literary, Historical romance, Modern & contemporary fiction
Listen to a sample
This is a novel about war and the shadow it casts even over generations who have never known it, but it is also a novel about fiction...this is a novel that cares deeply about its characters and about the purpose of fiction in making sense of our collective past. A God in Ruins, together with its predecessor, is Atkinson's finest work, and confirmation that her genre-defying writing continues to surpise and dazzle.
Triumphant...such a dazzling read...Atkinson gives Teddy's wartime experiences the full treatment in a series of thrilling set pieces. Even more impressive,though, is her ability to invest the more everday events with a similar grandeur...almost as innovative as Atkinson's technique in Life After Life - a possibly more authentic as an expression of how it feels to be alive...it ends on one of the most devastating twists in recent fiction...it adds a further level of overwhelming poignancy to an already extraordinarily affecting book.
With A God in Ruins she, once again, proves herself to be a writer of considerable talent. Her command of structure is extraordinary...She writes with terrific compassion for her characters...also shows off a brilliantly brittle sense of humour that on several occasions made me laugh out loud...to my mind, A God in Ruins stands as an equally magnificent achievement.
Better than most fiction you'll read this year...Atkinson's prose is as bright as gunfire in the Second World War sections...I can't think of any writer to match her ability to grasp a period in the past. No, not even you, Booker-winning Hilary Mantel.
Horribly funny...every page has some vividly original phrase...But the tour de force is her treatment of Teddy's experience as a bomber pilot, recreated as memorably as the Blitz scenes in Life After Life... nothing can quite account for the imaginative leaps she has made...nailbiting...a really affecting memorial to the huge numbers of bomber crew who died.