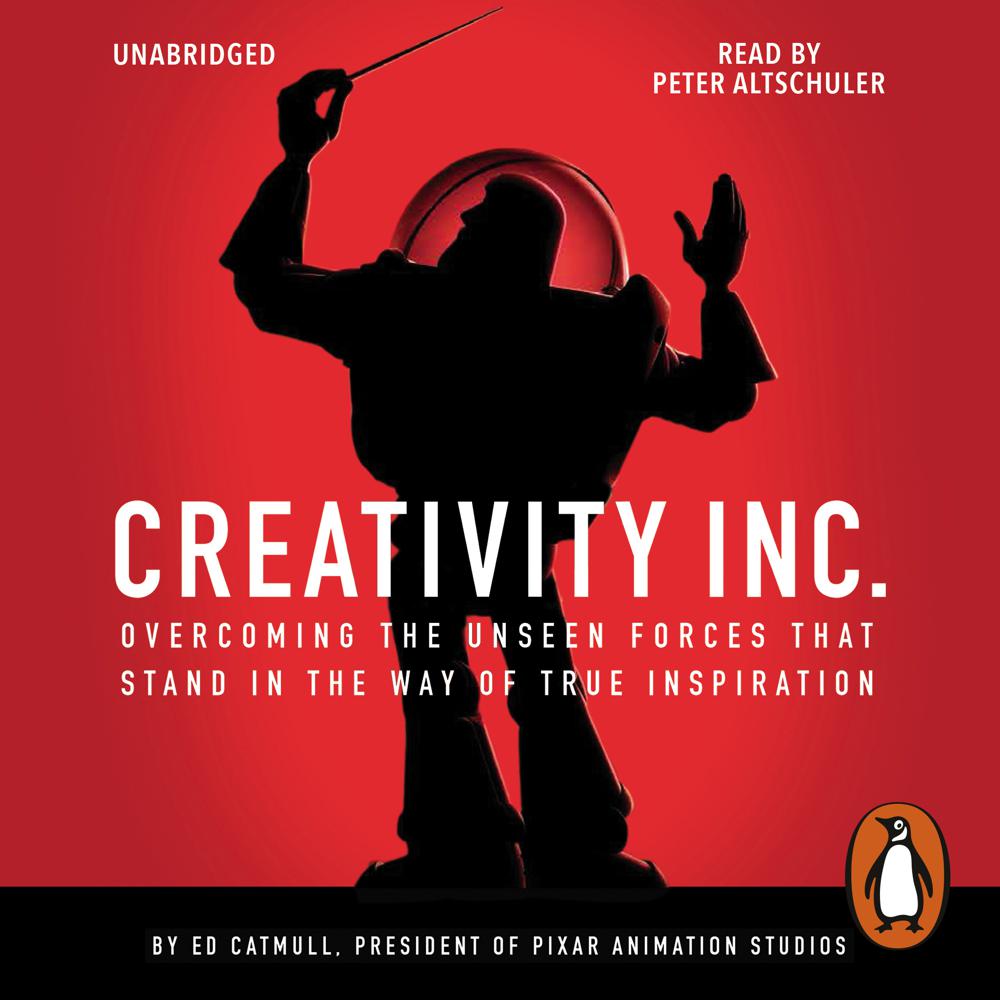 Narrated By: Peter Altschuler
Duration: 12 hours and 52 minutes
What to expect
As a young man, Ed Catmull had a dream: to make the world's first computer-animated movie. He nurtured that dream first as a Ph.D. student at the University of Utah, where many computer science pioneers got their start, and then forged an early partnership with George Lucas that led, indirectly, to his founding Pixar with Steve Jobs and John Lasseter in 1986. Nine years later and against all odds, Toy Story was released, changing animation forever.
Since then, Pixar has dominated the world of animation, producing such beloved films as Monsters, Inc., Finding Nemo, The Incredibles, Up, and WALL-E, which have gone on to set box-office records and garner twenty-seven Academy Awards. The joyousness of the storytelling, the inventive plots, the emotional authenticity: In some ways, Pixar movies are an object lesson in what creativity really is. Now, in this book, Catmull reveals the ideals and techniques, honed over years, that have made Pixar so widely admired—and so profitable.
Creativity, Inc. is a book for managers who want to lead their employees to new heights, a manual for anyone who strives for originality, and the first-ever, all-access trip into the nerve center of Pixar Animation Studios—into the story meetings, the postmortems, and the 'Braintrust' sessions where art is born. It is, at heart, a book about how to build and sustain a creative culture—but it is also, as Pixar co-founder and president Ed Catmull writes, 'an expression of the ideas that I believe make the best in us possible.'
Genre
Business & Management, Advice on careers & achieving success
Listen to a sample
Many have attempted to formulate and categorize inspiration and creativity. What Ed Catmull shares instead is his astute experience that creativity isn't strictly a well of ideas, but an alchemy of people. In Creativity, Inc. Ed reveals, with commonsense specificity and honesty, examples of how not to get in your own way and realize a creative coalescence of art, business and innovation.
Achieving enormous success while holding fast to the highest artistic standards is a nice trick—and Pixar, with its creative leadership and persistent commitment to innovation, has pulled it off. This book should be required reading for any manager
Just might be the best business book ever written
This is best book ever written on what it takes to build a creative organization. It is the best because Catmull's wisdom, modesty, and self-awareness fill every page. He shows how Pixar's greatness results from connecting the specific little things they do (mostly things that anyone can do in any organization) to the big goal that drives everyone in the company: Making films that make them feel proud of one another.
Pixar uses technology only as a means to an end; its films are rooted in human concerns, not computer wizardry. The same can be said of Creativity Inc., Ed Catmull's endearingly thoughtful explanation of how the studio he co-founded generated hits such as the Toy Story trilogy, Up and Wall-E. . . . [Catmull] uses Pixar's triumphs and near-disasters to outline a system for managing people in creative businesses—one in which candid criticism is delivered sensitively, while individuality and autonomy are not strangled by a robotic corporate culture