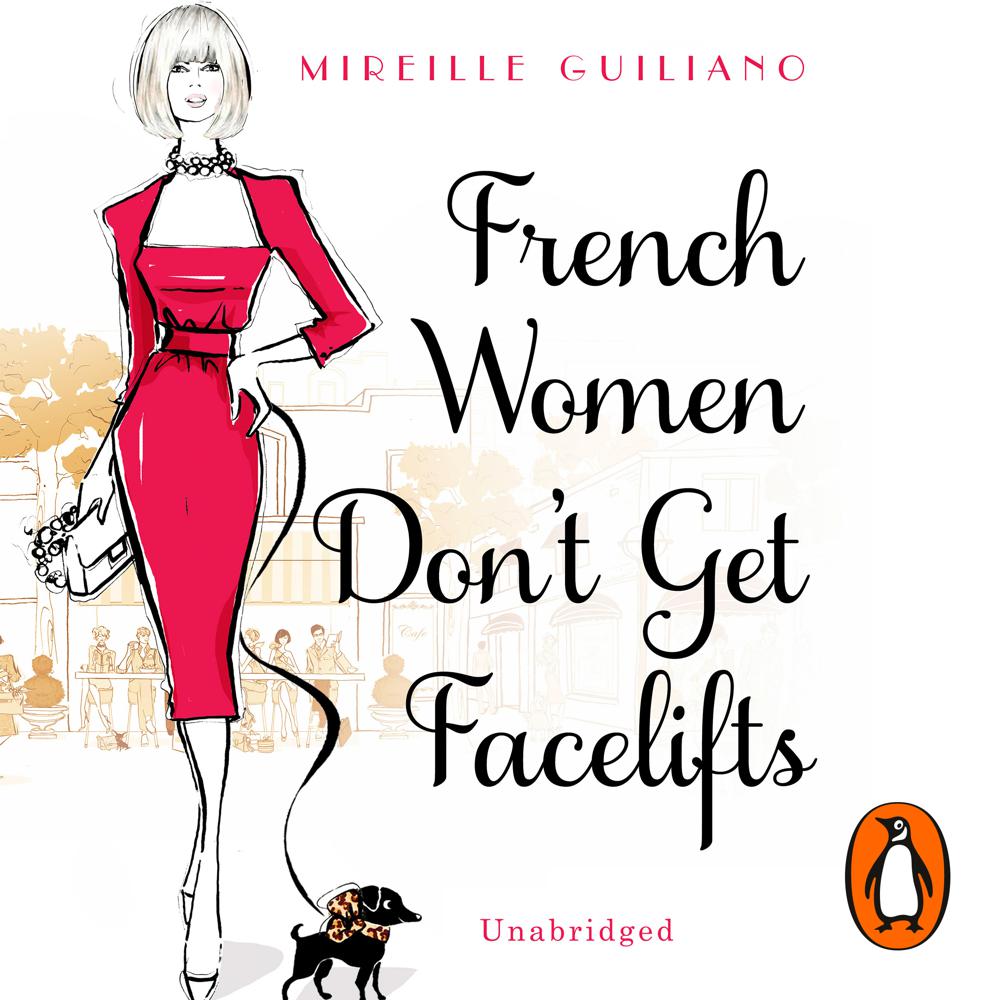 Narrated By: Mireille Guiliano
Duration: 7 hours and 33 minutes
What to expect
In the natural sequel to her international bestseller
French Women Don't Get Fat
, Mireille Guiliano tackles the delicate subject of aging – showing how women of forty and beyond can 'attack' the upcoming decades with attitude and style. Witty, perceptive and bursting with Mireille's
personal experiences
, the book covers everything from
skincare secrets
and
fashion tips
to
the role of relationships
and the importance of
relaxation
. The path to aging elegantly lies in lifestyle choices and attitude adjustments rather than Botox and collagen fillers. After all, while American, Brazilian and Chinese women lead global cosmetic surgery figures, French women don't even make the Top Ten.
Genre
Women's health, Maturation & ageing, Cosmetics, hair & beauty
Listen to a sample
French Women Don't Get Facelifts is [...] ostensibly as light as a meringue but actually as satisfying as Guilano's recipe for duck with caramelised mango [...] It's a "no" not only to the scalpel and Botox needle, but also to fad diets and costly anti-ageing serums [...] It's a Oui, Oui, Oui to facials [and]diets "where nothing is restricted but everything is encouraged in moderation".
Like a fabulous friend sharing her secrets, Mireille divulges, encourages and inspires. And she does it with joy.
French women have incredible style and confidence. Mireille is an inspiration and her book is a must-read for any woman wanting to look better and ultimately feel more beautiful.
It's hard to resist a chance to tackle the wrinkles in your self-esteem with Guiliano's wholly engaging take on how women of 40 and upwards can "attack" the ageing process with "attitude and style", whether through skincare secrets and fashion tips or the role of relationships and the importance of relaxation. Mais... it's about so much more than botox. I was completely won over by it.
C'est magnifique!