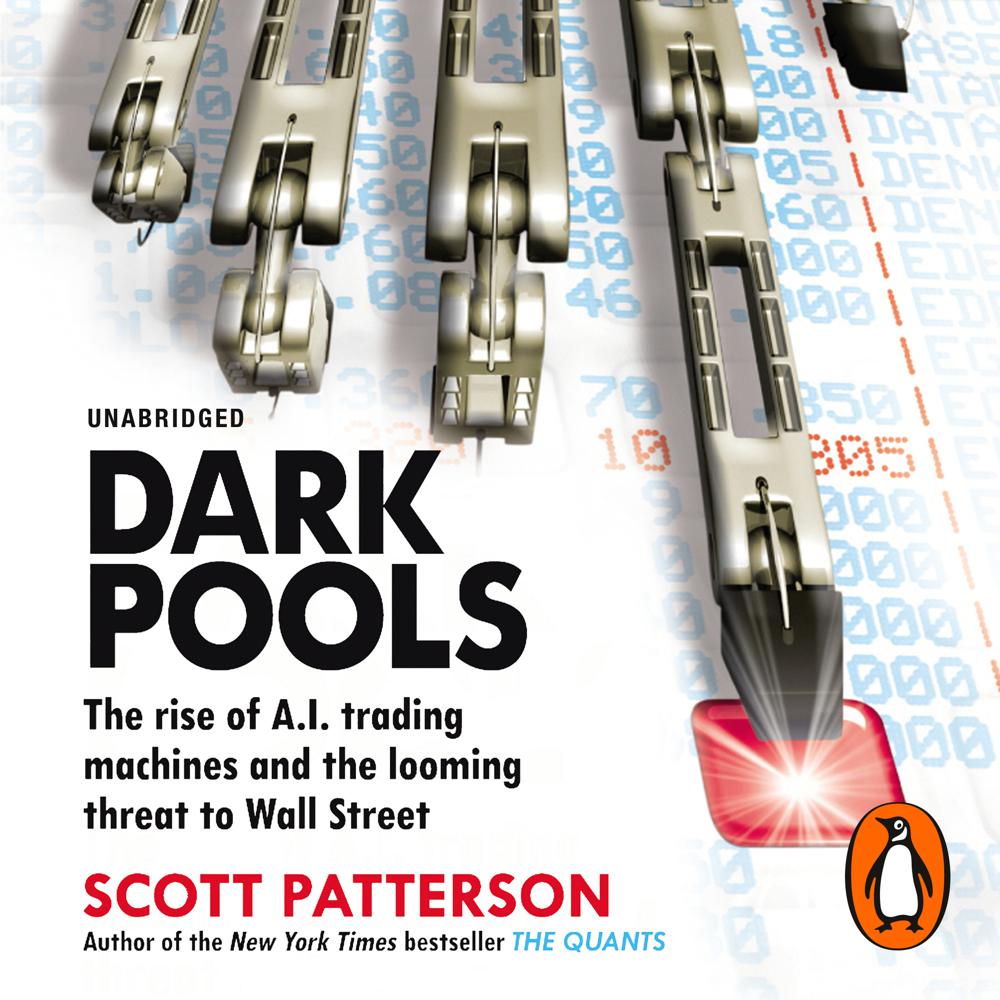 Narrated By: Byron Wagner
Duration: 11 hours and 36 minutes
What to expect
Dark Pools is the pacy, revealing, and profoundly chilling tale of how global markets have been hijacked by trading robots – many so self-directed that humans can't predict what they'll do next.It's the story of the blisteringly intelligent computer programmers behind the rise of these 'bots'. And it's a timely warning that as artificial intelligence gradually takes over, we could be on the verge of global meltdown.
'Scott Patterson has the ability to see things you and I don't notice.' Nassim Nicholas Taleb, New York Times bestselling author of Antifragile, Fooled by Randomness and The Black Swan
Genre
Artificial intelligence, Finance, Capital markets & securities law & regulation
Listen to a sample
Financial journalist Scott Patterson looks at the real world of AI trading machines and crafts a story equally as riveting
As an exposition of Wall Street nerdcraft, Dark Pools truly delivers ... Patterson's tales of ingenuity and cunning read like a spy novel
An invaluable piece of timely journalism that should be read by regulators and anyone with a cent in the stock market.
A great read … and raises an important question: could the trading machines destroy the capital markets?
[A] gripping, excellent expose