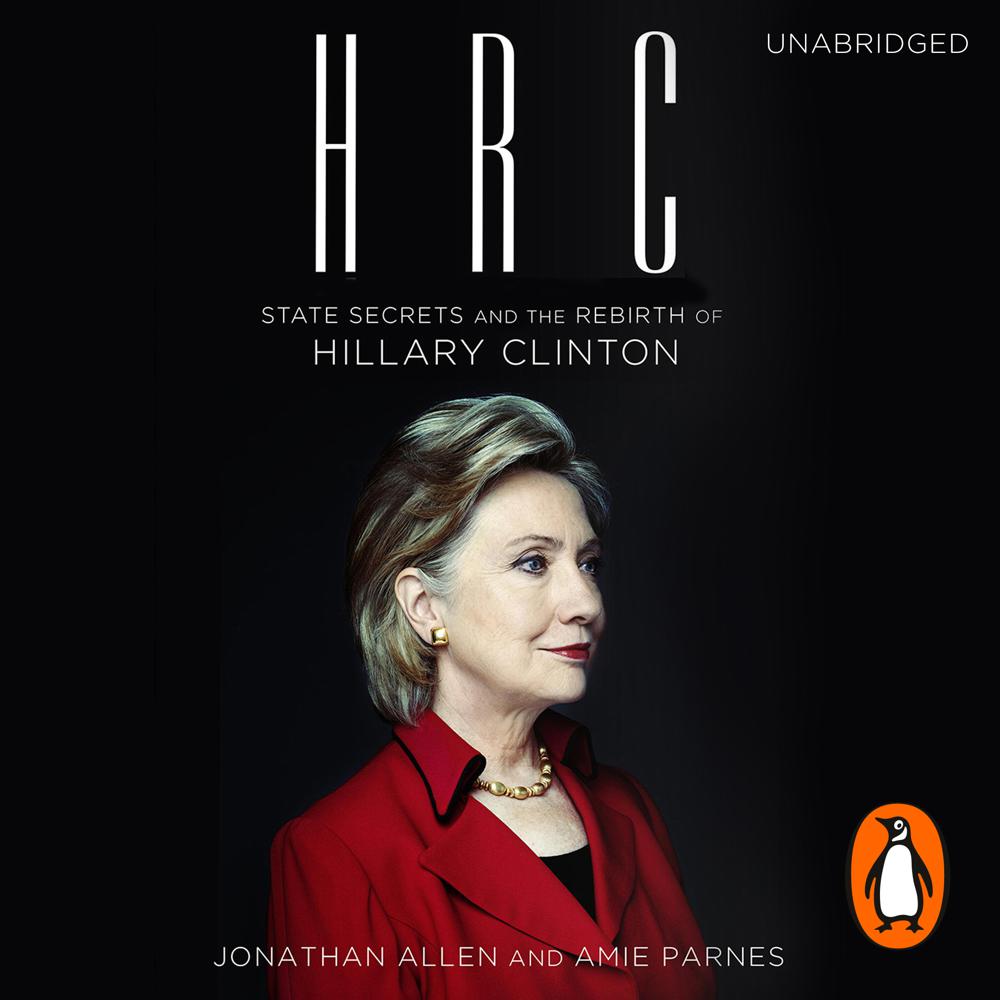 Narrated By: Kimberly Farr
Duration: 15 hours and 48 minutes
What to expect
A riveting biography which combines deep reporting and West Wing-esque storytelling to reveal the strategising, machinations and last minute decision-making that have accompanied one of the greatest political comebacks in history.
The story of Hillary's phoenix-like rise is at the heart of HRC, a thrilling political biography that journeys deep into the heart of "Hillaryland" to discover a brilliant strategist at work. Masterfully unfolded by two White House correspondents, HRC offers a rare look inside the merciless Clinton political machine. Drawing on over two hundred top-access interviews with Hillary's intimates, colleagues, supporters, and enemies, it portrays a seasoned operator who negotiates political and diplomatic worlds with equal savvy. Loathed by the Obama team in the wake of the primary, Hillary worked to become his greatest ally, their fates intertwined in the work of re-establishing America on the world stage after the disastrous Bush years.
HRC puts readers in the room with Hillary during the most intense and pivotal moments of this era, as she mulls over the president-elect's offer to join the administration, pulls the strings to build a coalition for his war against Libya, and scrambles to deal with the fallout of the terrible events in Benghazi - all while keeping one eye focused on 2016.
Genre
Biography: general
Listen to a sample
Allen and Parnes who have researched their subject assiduously and write in clear, readable prose, have written a book peppered with telling anecdotes.
Well researched, well written and with plenty of inside access, it makes a strong case that Hillary is set to run again — and makes you hope she does.
It is the correct starting point for an appraisal of a compelling character who might, at the age of 69 in January 2017, be sworn in as the most powerful woman in the history of the world. Jonathan Allen and Amie Parnes, both respected political journalists who cover the day-to-day of the White House and Capitol Hill, start in the moment of defeat and plot "a tale of political resurrection for which the final chapters remain unwritten" . . . Whether or not she finally breaks the glass ceiling, she will make a tremendous story.
A character-driven psychodrama, chockablock with sweaty descriptions of its players . . . It's no easy feat to wring page-turning narrative juice from four years of state craft, but Allen and Parnes have relied on 200 sources . . . to get them the gossipy goods.
Crammed with revelations about Mrs Clinton's service with Team Obama.