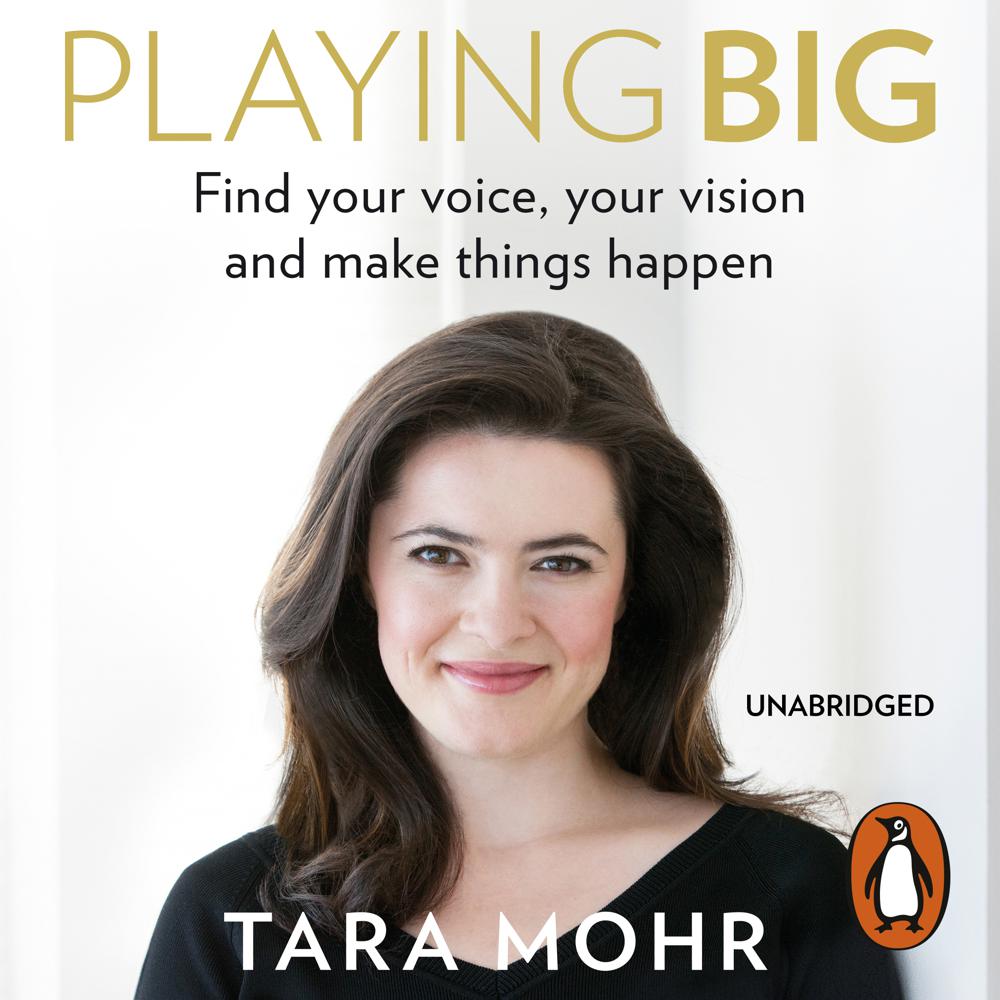 Narrated By: Tara Mohr
Duration: 8 hours and 26 minutes
What to expect
The groundbreaking book that gives every woman the practical skills they need to begin PLAYING BIG.
Five years ago, Tara Mohr began to see a pattern in her work as an expert in leadership: women with tremendous talent, ideas and aspiration were not recognising their own brilliance. They felt that they were 'playing small' in their lives and careers and wanted to 'play bigger', but didn't know how. And so Tara devised a step-by-step programme for playing big from the inside out: this book is the result.
Many women are aware of the changes they need to make to be more successful, but they don't know how to become that more confident woman they'd like to be. Playing Big provides real, practical tools to help women trust their instincts; identify and pursue their callings; become their own mentor; and take bold action to make their ideas a reality.
Not everyone wants to be a CEO, but every woman – whether a graduate, manager, volunteer, creative, stay-at-home mum or an entrepreneur – aspires to something: more influence at work or fulfilment at home; more opportunities to share their voice; more certainty in their vision. Tara has already helped thousands of women across the world to play bigger according to what 'playing big' truly means to them. And when women play big, we make things happen.
Read by the Author.
Genre
Self-help, personal development & practical advice, Business & Management
Listen to a sample
We're afraid to put ourselves out there, and hold back, but it doesn't have to be this way . . . It's about negotiating fear and self-doubt to help you build confidence and 'play big' in your life
For anyone who feels they're being held back in their career, this is the book for you. Mohr offers fascinating insights on how to pursue your passion to the next level. It's a well-researched how-to manual you shouldn't miss.
At last. At last this very important book has been written, encouraging women to take up all the creative space they deserve in the world. I hope it will empower legions of women to step into their greatness. I couldn't be happier about this publication.
Here comes the glass-ceiling smasher… One of the most important books in my life. If you want to achieve anything, or simply be less stressed, this book will help you do it. In it you will find your voice, your ability, your self-confidence and perhaps even your mission in life. Buy it. Pass it on.
A good one for considering what your inner mentor might have to say to counter your inner critic. It's a good book for women wanting to take bold action and manage fear and self-doubt.