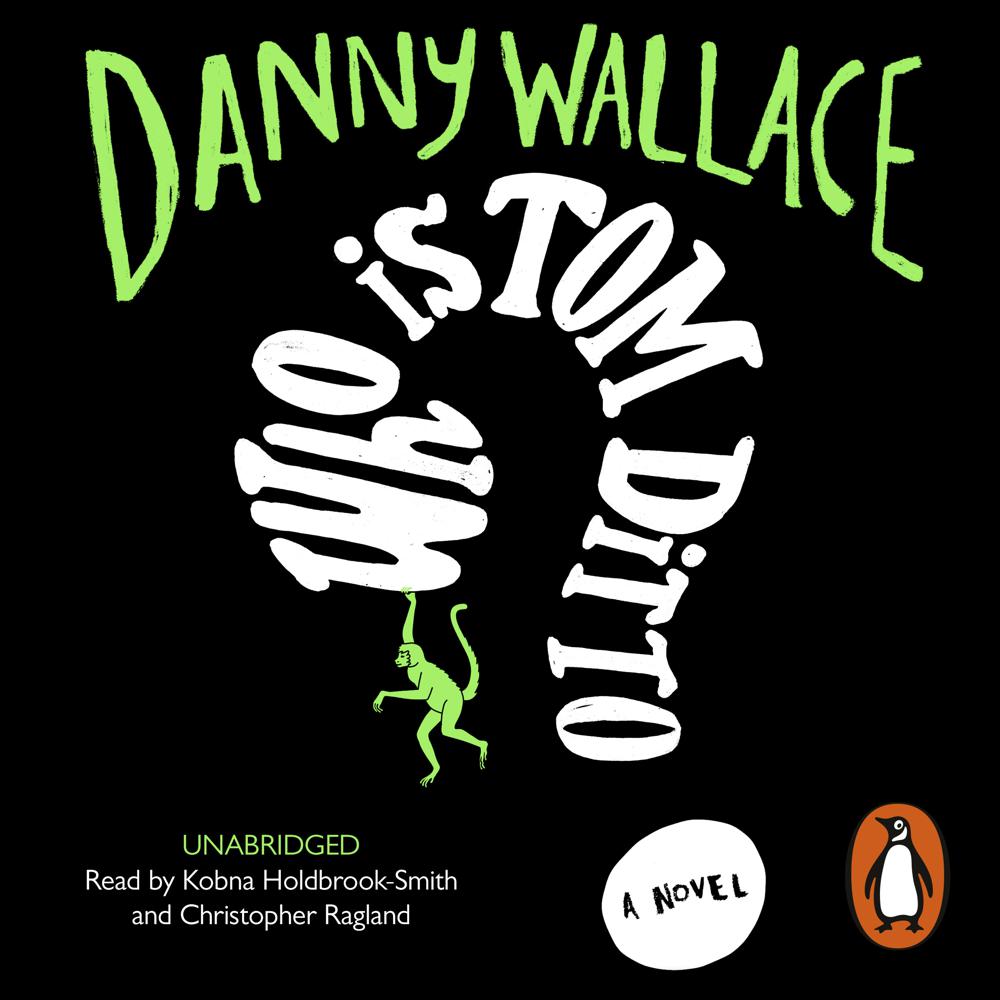 Narrated By: Christopher Ragland, Kobna Holdbrook-Smith
Duration: 10 hours and 5 minutes
What to expect
We join the action just as our 'hero' Tom, (early thirties, reads the 'news' on the radio) finds out that his girlfriend has NOT left him.
Tom,

I have not left you. But I am gone.
Please carry on as normal.
Love always,

Hayley

Has Hayley gone or hasn't she? Is she coming back? If she has gone, but is coming back, when is she coming back? And what is he supposed to bloody do in the meantime?
And what if she's never coming back??
Trying to work out what's happening to his confusing life, Tom tries to track Hayley down. In doing so, he stumbles across a strange and eccentric group of people with an irregular and highly-addictive hobby.
Next, he's being followed, but he's not sure by whom. And then he also almost loses his job at the radio station in the now infamous 'Jam Nazi' episode, which of course, you know about.
Above all, Tom is trying to work out who everyone is.
Because who is Hayley? Who is this new girl following him around the supermarket?
And who, for that matter, is TOM DITTO?
Genre
Modern & contemporary fiction
Listen to a sample
This is a terrific novel…The plot is wild and unexpected, with a dash of sinister, and it's incredibly funny
Praise for Who is Tom Ditto? - a high concept love story with a mystery at its heart:

An air of mystery and of a past being reconstructed, with a booster shot of comedy…As you would expect from the author of Awkward Situations for Men, the toe-curling embarrassment of much of Tom's life is well realised
It's funny, witty, clever, good-natured – one of those purely enjoyable books you pick up with pleasure and put down with regret. It won't change your life, but it will brighten it up for a while.
Danny Wallace's beguiling second novel seduces the reader by stealth with some laugh-out-loud throwaway pieces of astute observational comedy…Wallace probes real issues about what makes us who we are in the internet age. It's the kind of book you have to ration to avoid it being over too quickly
Who is Tom Ditto? is Danny Wallace at his very best: funny, assured and relentlessly clever. A brilliant novel