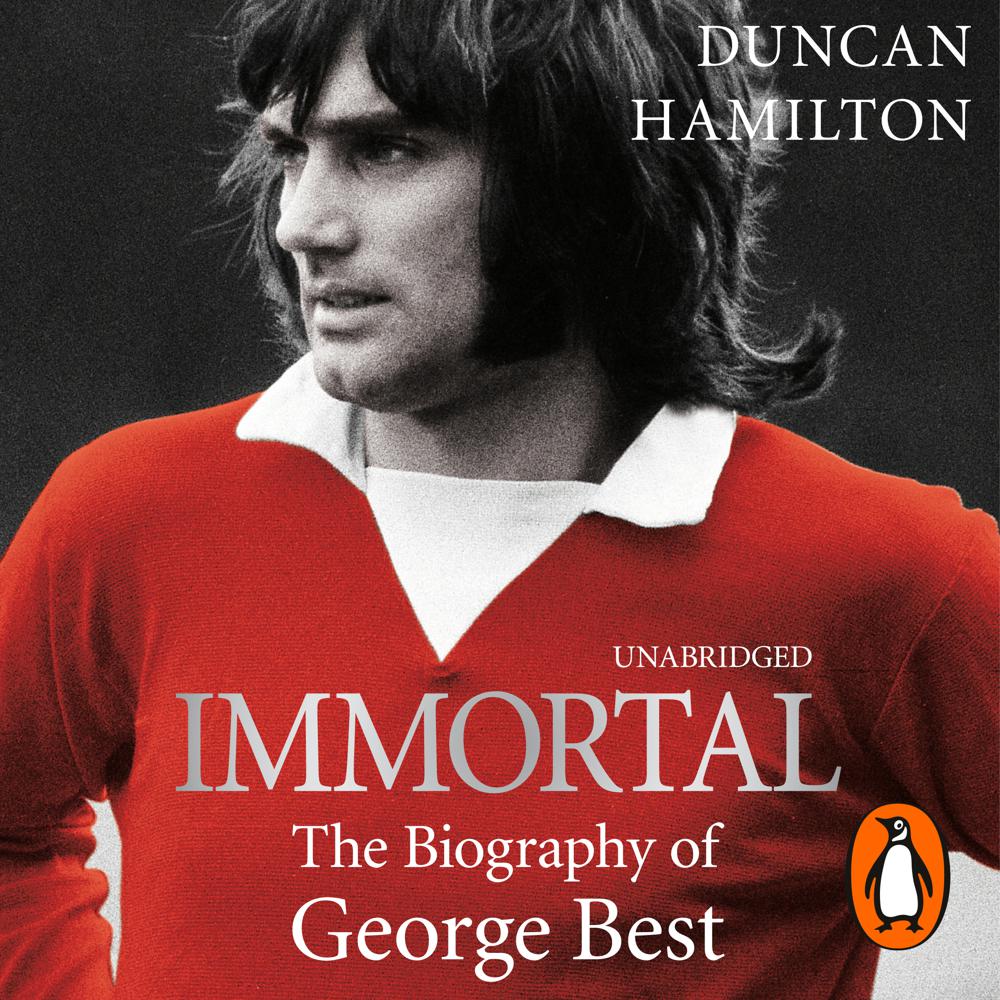 Narrated By: John Telfer
Duration: 15 hours and 28 minutes
What to expect
George Best is considered the greatest footballer of our time.
No other imposed himself so completely on to the romantic imagination. No other was so emblematic of the era during which he flourished. And no other will ever be as memorable as George Best.
On the field Best's skills were sublime and almost other-worldly. Off it, he had a magnetic appeal. He was treated like a pop icon and a pin-up; a fashion-model and a sex-symbol. Every man envied him and every woman adored him.
To mark the 50th anniversary of his debut for Manchester United, Duncan Hamilton examines Best's crowded life and premature death. But most importantly, Hamilton presents Best at his glorious peak - the precocious goals, the labyrinthine runs, the poise and balletic balance and the body swerves.
This is George Best: footballing immortal.
Genre
Biography: sport, Association football (Soccer)
Listen to a sample
What Duncan Hamilton's impressively researched, definitive new biography, published on the 50th anniversary of Best's United debut, captures is the artistry of the little Ulsterman.
In putting together Immortal: The Approved Biography of George Best, it must be said that author Duncan Hamilton has done little to redefine the genre. Instead, he has done everything he can with it as it is, he has pushed it, refined it, stretched it, lovingly touched up every corner of it until it is almost as perfect as it can be. In short, Hamilton has essentially won biography writing. […] what makes thisbook so wonderful, [is] the way that Hamilton patiently sets the scene, apparently meandering indulgently through the back stories of incidental characters, but actually drawing the reader deep into the 1960s, imperceptibly marking out the structures of sport, society and celebrity that the shockwave of Best's arrival obliterated.
A marriage of prose and detail so fine and fastidious that it takes the breath away.
[An]evocative account, though that should not come as a surprise. The former newspaperman has become one of sport's foremost biographers and he is in excellent form here with this account of a footballer who was once his hero.
This compulsively readable book will not be the last written about Best, but it may prove to be the most illuminating.