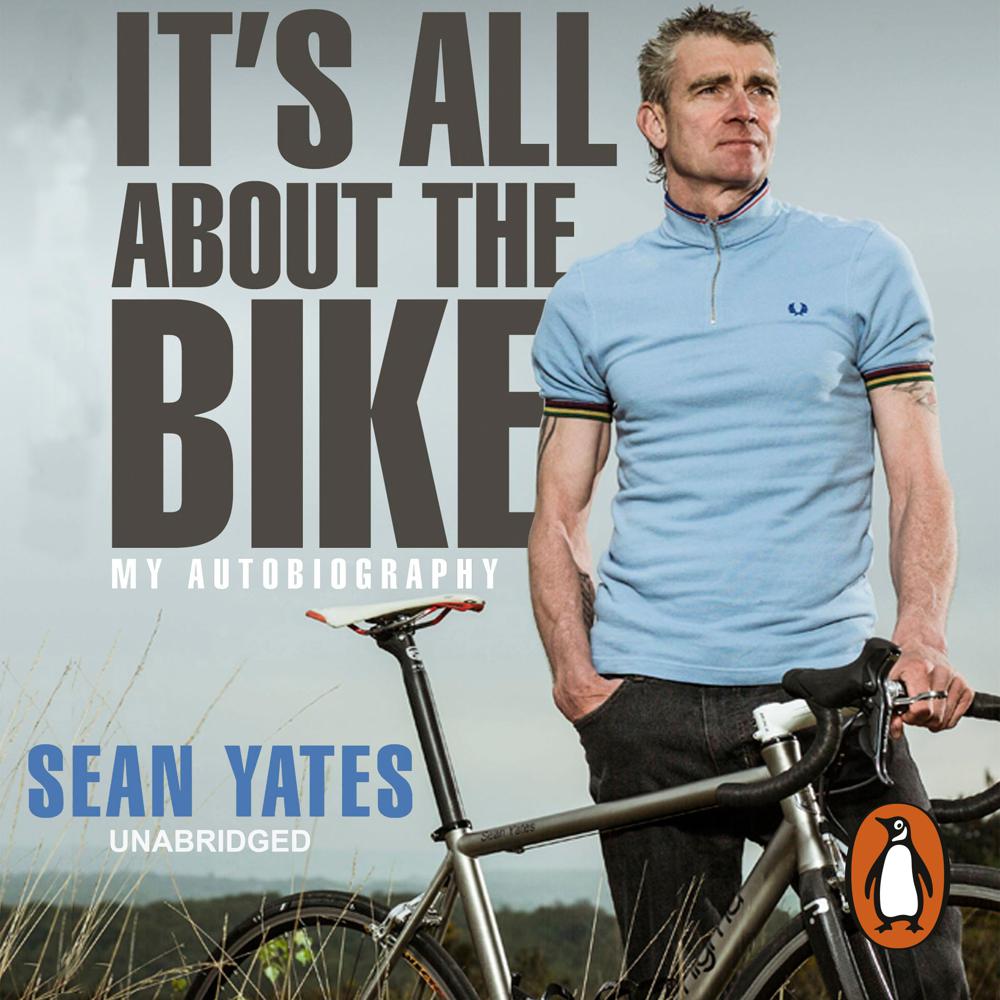 Narrated By: Clive Mantle
Duration: 10 hours and 3 minutes
What to expect
Before Bradley Wiggins, there was Sean Yates. Behind Bradley Wiggins, there was Sean Yates.
One of only five Britons to wear the yellow jersey in the Tour de France, Sean Yates burst onto the cycling scene as the rawest pure talent this country has ever seen. After turning professional at the age of 22, he soon became known as a die-hard domestique, putting his body on the line for his teammates. Devastatingly fast, powerful and a fearless competitor, Yates won a stage of the Tour, as well as the Vuelta a España, in 1988, and went on to don the coveted maillot jaune six years later.
Having put British cycling on the map as a rider, Yates was soon in demand as a directeur sportif, using his tactical knowledge to inspire a new generation of cyclists to success. And after Team Sky came calling, Yates was the man to design the brilliant plan that saw Sky demolish the opposition in 2012, and for Bradley Wiggins to become the first cyclist from these shores to win the Tour.
Straight-talking, entertaining and revelatory, It's All About the Bike is the story of a remarkable career told from the unique perspective of a man who is immersed in the history of the sport he loves.
Genre
Autobiography: sport, Cycle racing
Listen to a sample
A very good read... one of those rare well written cycling autobiographies that engages the reader... better by far than the other recent autobiographies that could be filed under 'British Cycling and My Role in Its Rise to Glory'. The whole thing has a charming, casual air about it, like a couple of old mates sitting down over a pint and reminiscing about the past. It's nice to be reminded why Yates used to be such a legend.
For years Sean Yates was by far and away the most successful British rider in the Tour de France since Tommy Simpson. Then came Cavendish, Froome and most of all Wiggins. After retiring from racing Sean Yates was to become Team Sky's Race Director and a figure central to Wiggins' 2012 Tour victory. A great and revealing book.
A candid and unflinching account of his three decades in the sport, of interest to anyone who has followed his long and fruitful career. Yates is not afraid to pull punches throughout this autobiography and you have to admire his honesty... refreshingly far removed from what we have grown used to in many similar releases.
Sean Yates is the real deal - tremendous determination, talent and commitment - the classic hard man from that era. In a way reading the book made me glad I didn't become a pro cyclist.
Brilliant. This is, in many ways, an old-fashioned book chronicling the transformation of a cycling-mad kid from West Sussex into possibly the most respected domestique in the peloton, who also claimed a famous time-trial stage victory of the Tour de France in 1988 and wore the yellow jersey for a day in 1994. This book does full credit to an outstanding career.