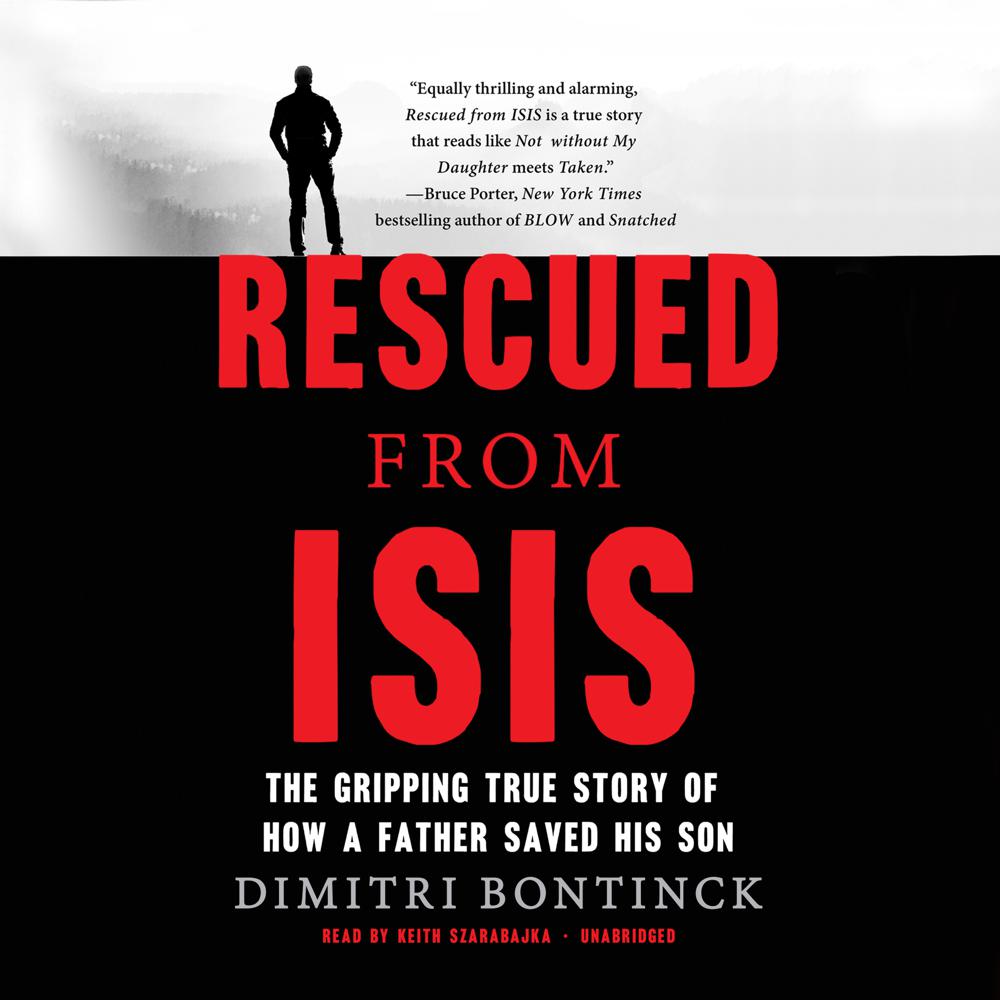 Narrated By: Keith Szarabajka
Duration: 7 hours and 11 minutes
What to expect
This is the inspiring and terrifying tale of one man's journey to the Middle East to save his child from radical Islam.
Dimitri Bontinck lived every parent's worst nightmare: his teenage son, introduced to Islam by his girlfriend, fell into the clutches of a radical mosque. Dimitri watched helplessly as his son Jay transformed from a gentle boy to a soldier in training, wearing traditional robes and following a strict diet. Completely brainwashed, Jay snuck out of the house and traveled to Syria, all but vanishing. Too late, Dimitri learned that their country, Belgium, was the leading hotbed of Islamic radicalization. Large numbers of teenagers were being lured into this world and expertly indoctrinated into radical Islam. One by one, they disappeared into the Middle East, most never to be seen again.
With no one to help him, Dimitri—a white, Christian-raised atheist—set off on his own to save his son. Using only his military training, a lot of courage, and a little luck, he gradually made contacts in the Middle East and, after months of searching, was able to find his son and bring him home. The world was shocked at his unprecedented success, and he started receiving pleas from families around the world, asking that he get their children back, as well. Increasingly fearful for his own life but unable to ignore these cries for help, Dimitri accepted his newfound role as the jihadi hunter.
Genre
Memoirs, Biography: historical, political and military, Political leaders and leadership
Listen to a sample
"A desperate dad rescued his jihadist son from the bloody grasp of ISIS—and dismantled a major terrorist network in the process."
"Bontinck describes his odyssey into the heart of ISIS territory with an urgent, staccato ring. You can almost picture him jotting down notes while bumping across dusty roads to the next meeting that will hopefully lead him closer to Jay…The very fact that Bontinck escaped with his own life, and that of his son…without any knowledge of Arabic or any pre-existing contacts in Syria in the midst of a war zone is miraculous."
"Bontinck charts the evolution of a curious, Catholic boy into a sixteen-year-old jihadist, brainwashed by 'hardline, pure Islamic views,' militant videos, and lectures on Islamophobia and 'corrupt Christians'….Bontinck's dogged determination and meaningful contacts opened the door for Jay's release months later. The rescue is one of the few success stories among parents who have lost their children to ISIS recruitment."
"[Bontinck's] personal, in-depth account is a powerful dissection of the step-by-step recruitment of his son into the web of Islamic terrorist networks…A moving personal account that offers profound insights into Islamic terrorism and the struggle against it."
"Mr. Bontinck is the rare type of individual who understands that simply hoping for evil and injustice in the world to politely go away is a fatuous mindset at best and a life threatening one at worst. Listen closely to what he is saying. Ignore him at your own risk."
"Equally thrilling and alarming, Rescued from ISIS is a true story that reads like Not without My Daughter meets Taken."
"Reading Bontinck' s harrowing accounts and his philosophy of 'believe in and pursue (your dream) until the end of your strength' provides the reader with a motivational boost for facing challenging situations."