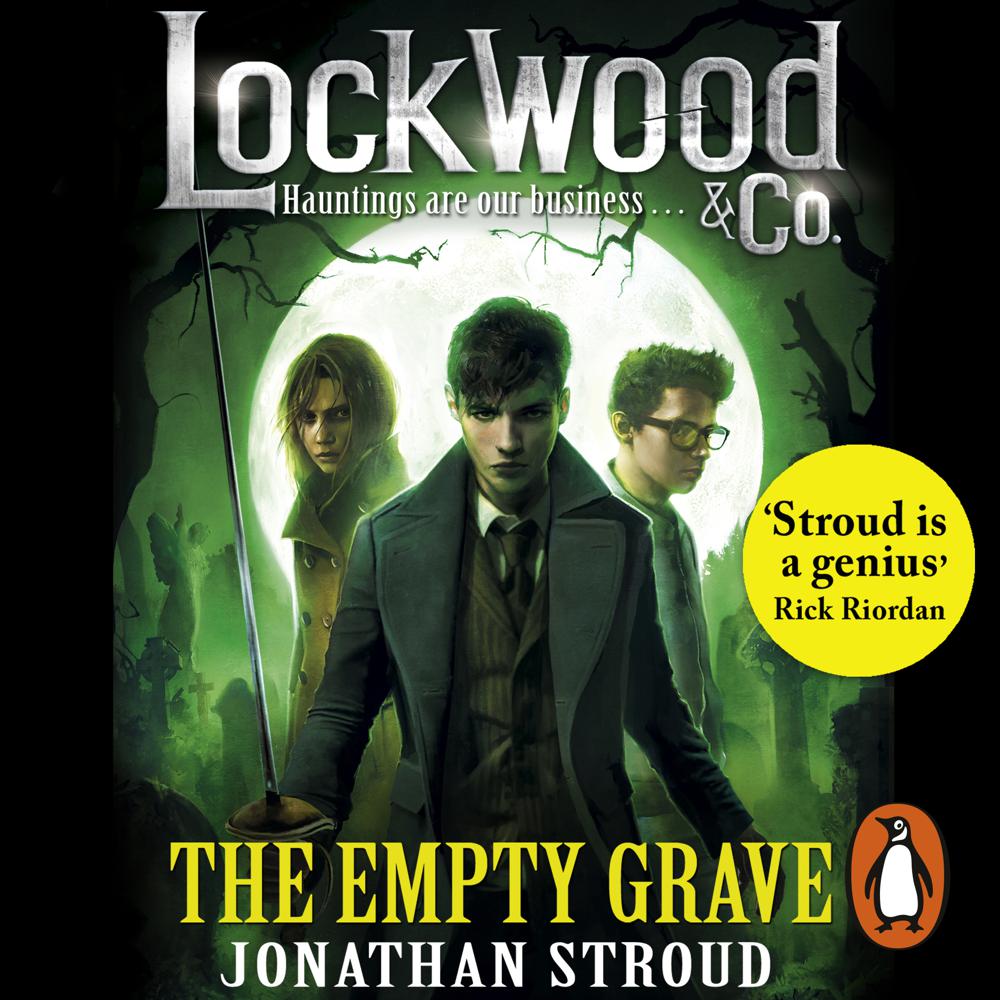 Narrated By: Emily Bevan
Duration: 12 hours and 46 minutes
What to expect
Random House presents the audiobook edition of Lockwood & Co: The Empty Grave by Jonathan Stroud, read by Emily Bevan.
Want to hear a ghost story? That's good. I know a few . . .
After their recent adventures, the Lockwood & Co team deserve a well-earned break . . . so naturally they decide to risk their lives breaking into a heavily-guarded crypt. A building full of unsettled souls, it's also the final resting place of Marissa Fittes, the legendary and (supposedly) long-dead ghost hunter – though the team have their suspicions about just how dead she might be.
What they discover changes everything.
Pitched into a desperate race to get to the truth behind the country's ghost epidemic, the team ignite a final, epic battle against the Fittes agency. A battle that will force them to journey to the Other Side, and face the most terrifying enemy they have ever known.
Can everyone make it out alive?
Join Lucy, Lockwood, George and Holly for one last time as they battle ghosts and humans for truth and justice in this breathtaking finale to the bestselling series.
'Stroud is a genius' Rick Riordan
Genre
Children's / Teenage fiction: Horror & ghost stories, chillers
Listen to a sample
A devilishly good combination of engaging cast, memorable locations, comforting food and delicious pace all sewn together with seriously good, unaffected writing, The Empty Grave is the full monty; entertainment, excitement and intelligence sprinkled with wit and verve and sparkling throughout with an endorphin-laced exploration of a liminal frontier – in this case the very boundary between the living and the dead. The Empty Grave is a fitting and extraordinary end to a remarkable series; I am very envious of those who are yet to discover Lockwood & Co. for themselves.
A brilliant culmination to a splendidly scary series
Stroud's prose is evocative . . . and his horrors, pattering in the footsteps of M. R. James, depend more on the reader's imagination than the writer's gruesome welter. His humour is also perfectly judged, never undermining the terror, but allowing the reader to bask in the camaraderie of London's smallest, most slapdash and unlikely ghost-hunting agency, the eponymous Lockwood and Co. Throughout the series, he has achieved great feats of ­characterisation.
Stroud at the top of his game
[T]he thrilling finale to the multi award-winning series, and the excitement and tension are held right to the very end. Sad to see a great series reach its conclusion, but better to go out on a high note, as this does.