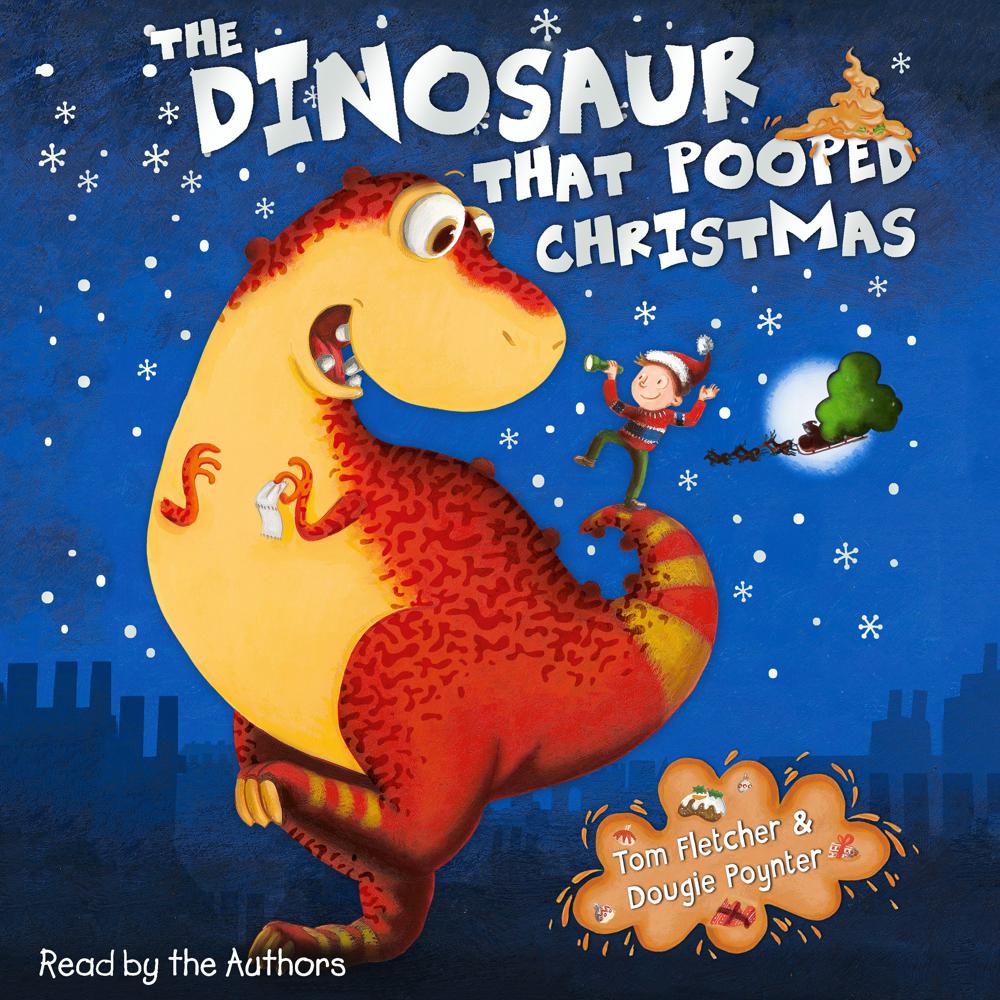 Narrated By: Dougie Poynter, Tom Fletcher
Duration: 10 minutes
What to expect
This rip-ROARing romp of a Christmas story is read by Tom and Dougie, and features a host of festive sound effects, a read along version, and a whole lot of POO!!

Danny wants everything for Christmas.
But what he gets is a dinosaur, a very hungry dinosaur.

Danny's new dino eats up all of Christmas, but as we all know, what goes in must come out . . .
Danny is about to have the most EXPLOSIVE Christmas of his life!

There's poop, presents and prehistoric creatures in this festive feast!
Genre
Children's picture books, Children's / Teenage general interest: Dinosaurs and prehistoric world, Children's / Teenage fiction: Nature and animal stories, Children's / Teenage fiction: Humorous stories
Listen to a sample
They have masterminded a work of genius.
Expect this naughty rhyming story to be a seasonal favourite
The book, which is very reminiscent of Dr Seuss . . . is a lovely life lesson and deliciously naughty toilet-humour that will have young readers squealing in delight
Great for little people
The puritan in me says this is not something we should encourage, surely, toilet humour doesn't have a place in children's literature, does it? Then I remember my children's favourite TV show from the 1980s, the wolves, who farted and belched and made everyone, including me and Wendy, have hysterics. Toilet humour is harmless, and when it involved dinosaurs, there's no harm done, is there? This will make you laugh, and the illustrations are terrific, so what can go wrong? I'll put the puritan in me back in the sideboard and save it for something more worthy. This is brilliant!