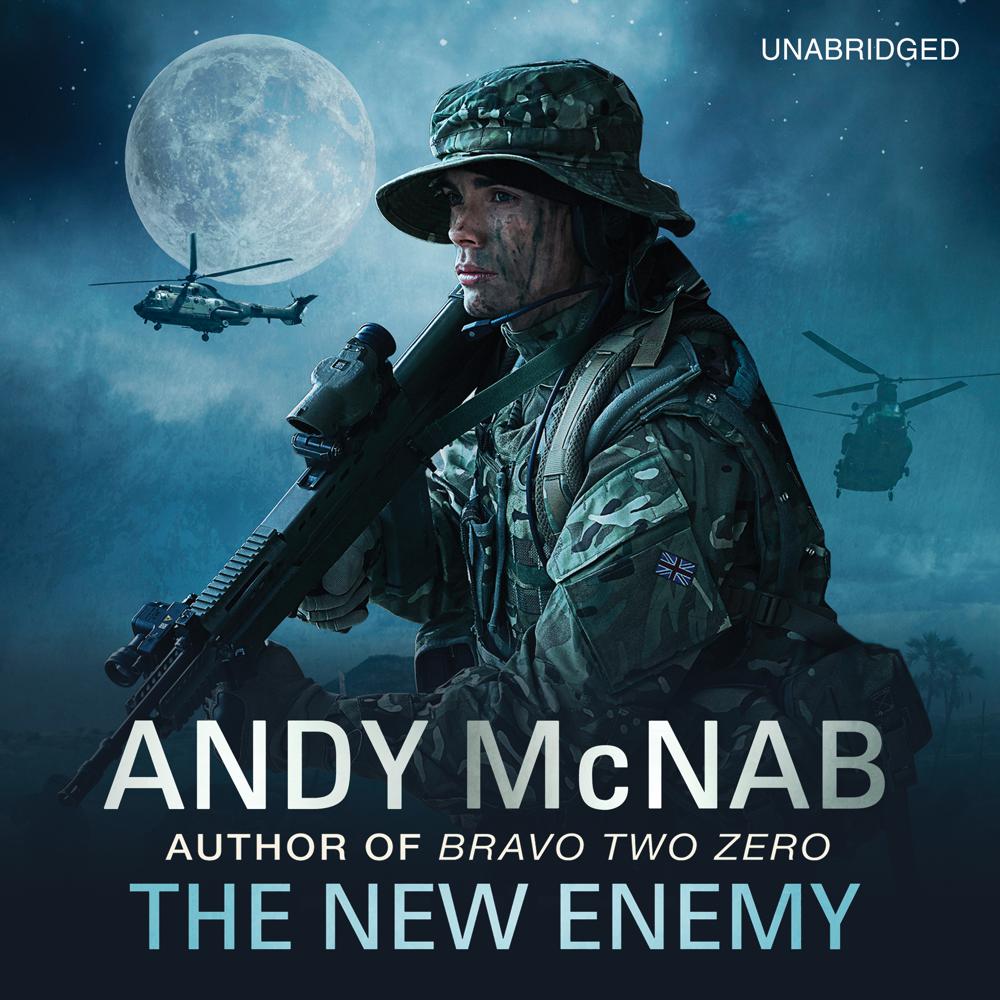 Narrated By: Jack Hawkins
Duration: 5 hours and 11 minutes
What to expect
IT'S A DEADLY GAME OF HIDE AND SEEK
Liam Scott has joined Recce Platoon, and it looks like he will be heading for Somalia. His mission is to gather intelligence from behind enemy lines, carrying out top-secret surveillance and dead-letter drops. But he's new to the game and there's a lot to learn.
Soon Liam is monitoring a den of Al Shabaab militants and hunting a key terrorist target. Can Recce Platoon find their man and get out undiscovered? If the militants find them first, it's game over . . .
Genre
Children's / Teenage fiction: Action & adventure stories, Children's / Teenage fiction: Thrillers
Listen to a sample
The New Enemy really is a thrill-a-minute. Even the opening training sequences are truly terrifying and exhilarating, and that's before Liam has even got into theatre. And you can't deny the authentic voice. McNab brings his own life into the story and this series has also been written with the assistance of current serving soldiers . . . The New Enemy is a crash-bang-wallop story of good and evil and it will carry you along at a breathless pace. It'll also give you an accurate picture of what it's like to be a British soldier in this age of the War on Terror.
McNab has penned yet another page-turning thriller. This will take you on a rollercoaster ride that'll leave you exhausted by the end.